Polar Tile & Grout Sealer
Protects Against Mould & Limescale
Crystal Clear Finish
Hard Wearing & Water Resistant
Free next day delivery
on all UK orders.
Learn more
Free Technical Support
Quality Assurance
Made in the UK
30 DAYS FREE RETURNS
You might also need
Accepted Payment Methods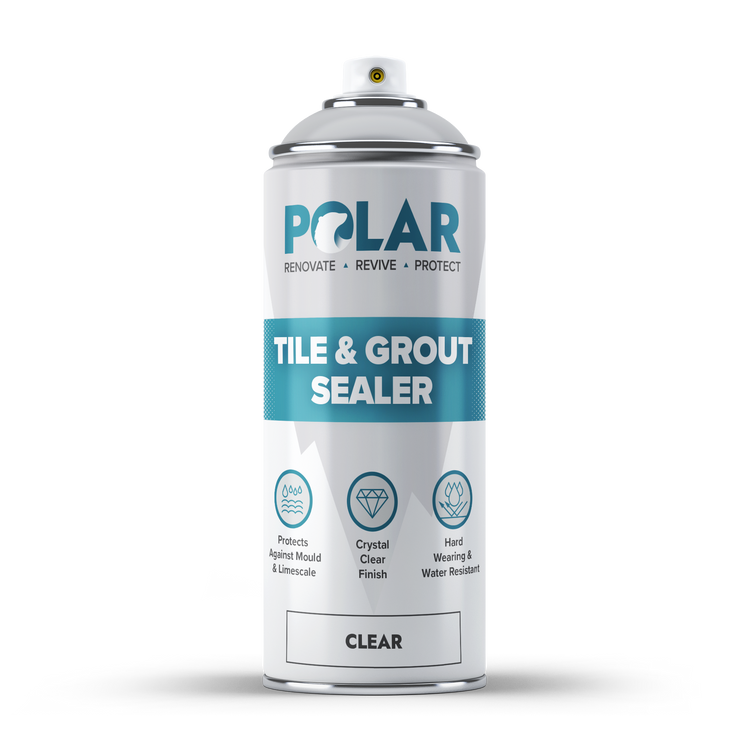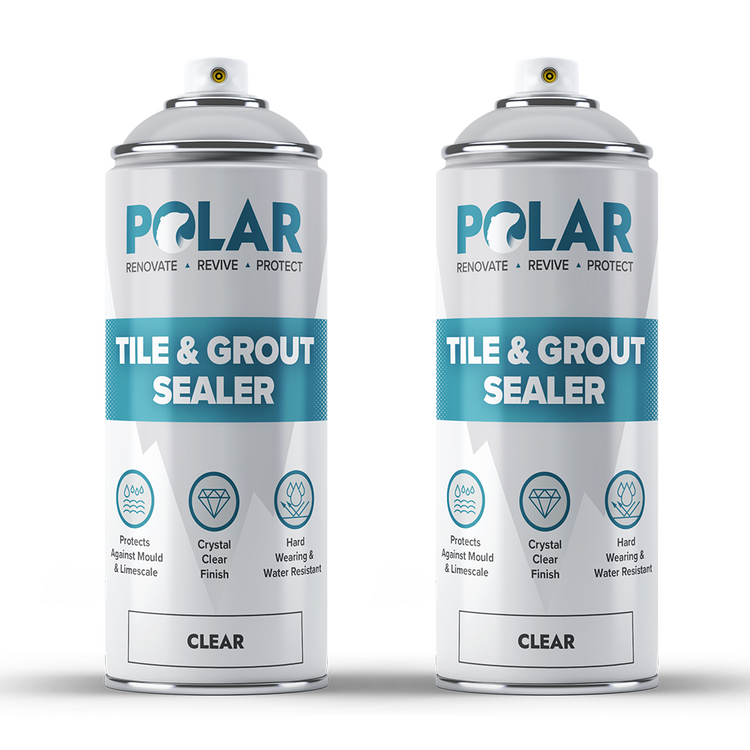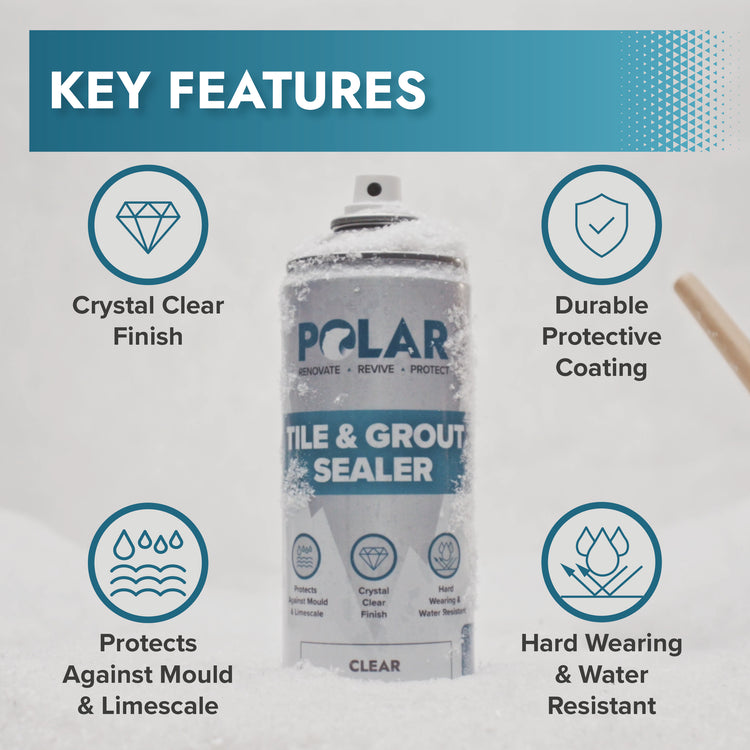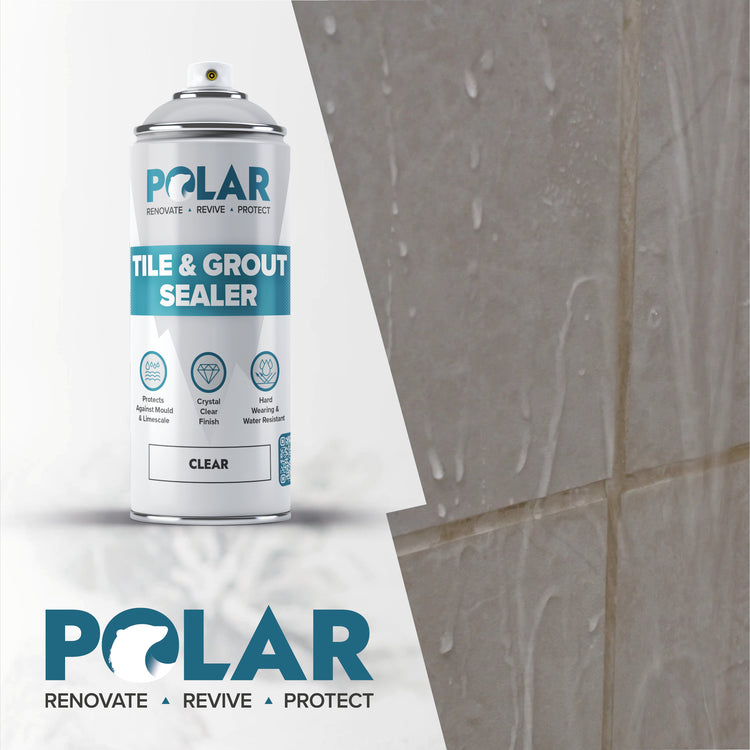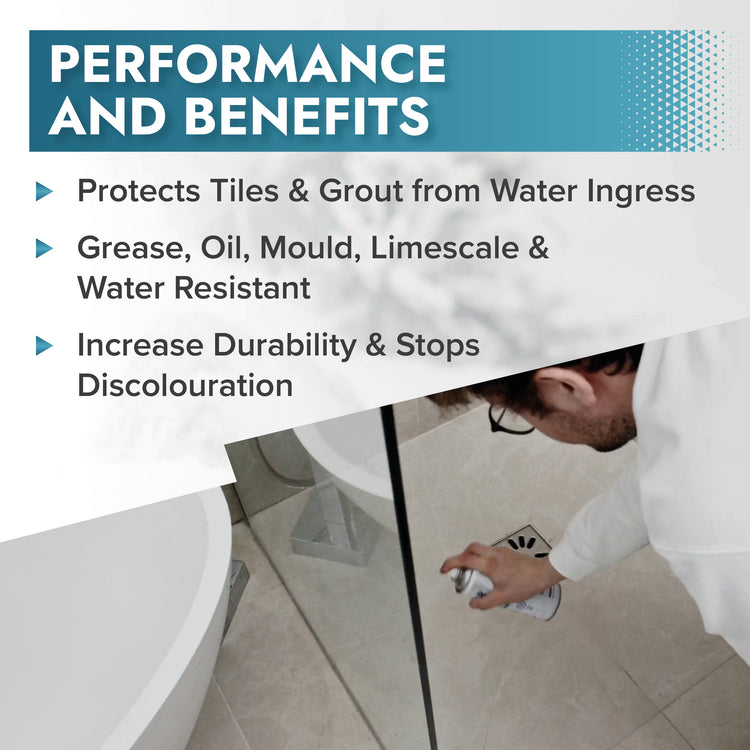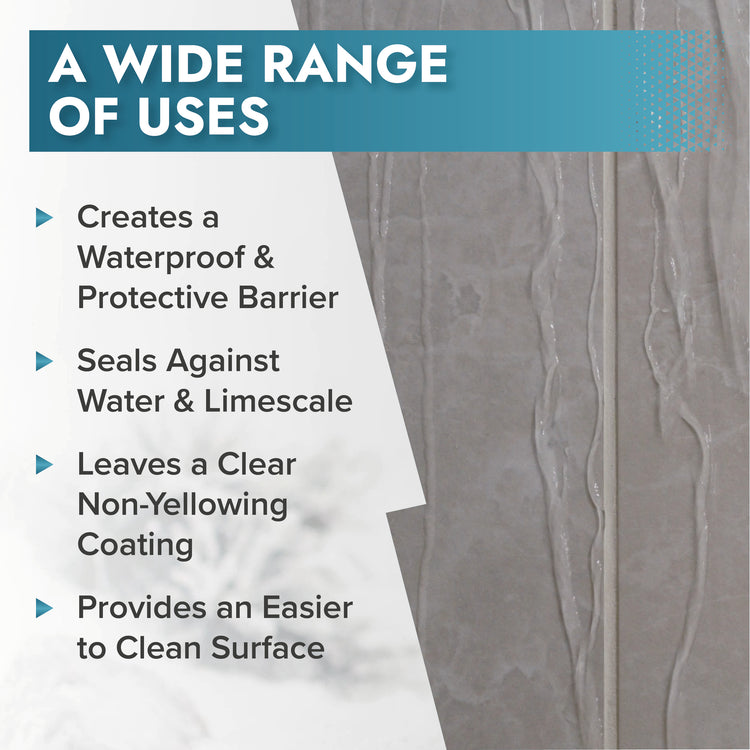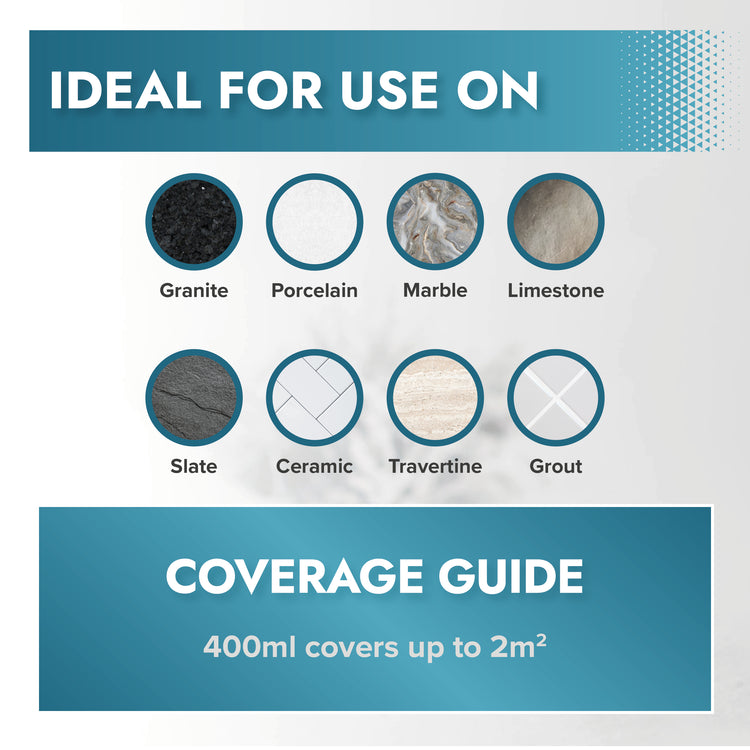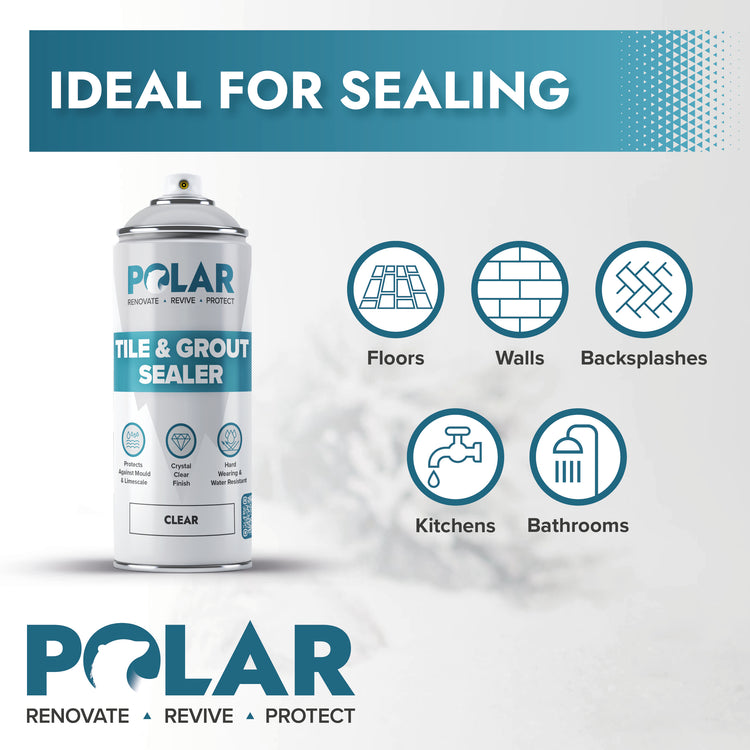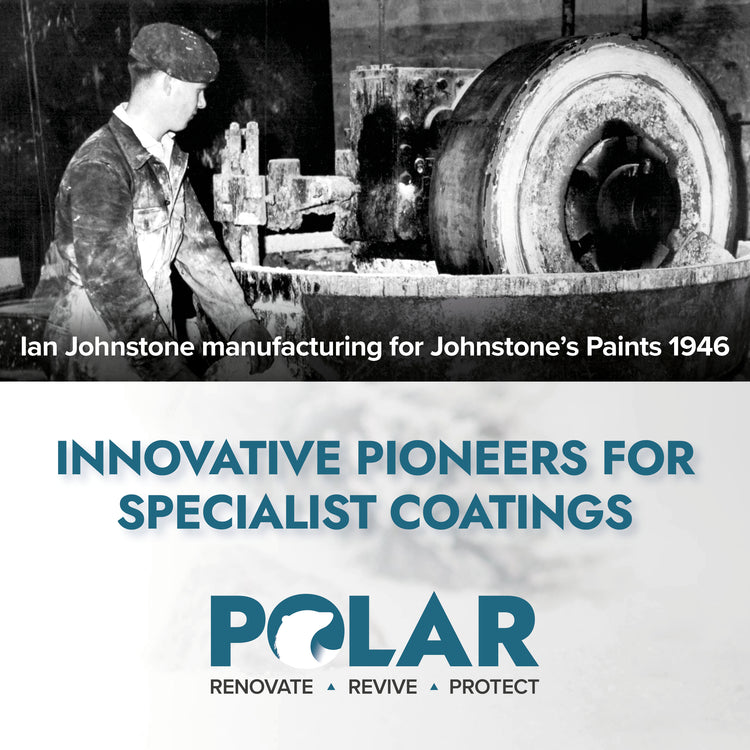 Product Details
LASTING PROTECTION - Provides a high-quality waterproof protective seal. Our Tile & Grout Sealer Spray forms a sealant barrier against penetration from water, grease, stain, dirt and grime. Keep your bathroom or kitchen tiles looking clean and good as new. 
EASY TO APPLY - The application couldn't be simpler. Ensure the tiled surface is clean and free from any dirt or grime. Apply spray and allow it to dry for 30 minutes. Two coats are recommended for optimal protection, performance and longevity. 
MULTI-PURPOSE USE - Polar Tile & Grout Sealer Spray works across multiple surfaces, including tile and grout joints, stone and masonry. Ideal for interior use on showers and tile surfaces in your bathroom, or tile and grout in your kitchen. 
CLEAR CLEAN FINISH - Our quick-drying spray leaves an attractive, non-yellowing clear coat. Keep your kitchen or bathroom tiles and grout protected from water, dirt and grim, all while looking clean and unmarked. 
EASY TO CLEAN - Our specially designed Tile & Grout spray is easy to clean, and leaves no hard-to-remove residue. Once applied, remove any excess overspray with a cloth and allow several minutes for the solvent to evaporate.
Technical Specifications

Interior/Exterior
Interior
Number of Coats
Two
Dry Time
Re-coat: 30 minutes
Colours
Clear
Size
400ml
2x400ml
Application

Preparation

Protect all surfaces not to be sprayed.
Ensure surfaces are clean, dry, sound and free of any contaminants.
Allow to dry.
Ensure the area is well ventilated and avoid breathing vapour / spray.
A suitable solvent vapour mask (3M 4251 or equivalent) must be used

Application

Shake well before use.
Repeat shaking at regular intervals during use.
If unsure of compatibility test on a small inconspicuous area first.
Apply from a distance of 10 – 20cm in a uniform manner.
Allow to dry for approximately 30 minutes.
A second application will improve performance and longevity.

Finishing Up

Remove any excess or overspray with a cloth.
Once sprayed, allow a couple of minutes for the solvent to evaporate.
On completion of use, invert can and depress actuator for a few seconds to prevent nozzle blockage.
Keeps for up to 24 months when stored correctly.
Downloads
Related Videos