Polar Waterproof FeltSeal Paint
Buy on Amazon
Free next day delivery
on all UK orders.
Learn more
Free Technical Support
Quality Assurance
Made in the UK
30 DAYS FREE RETURNS
Accepted Payment Methods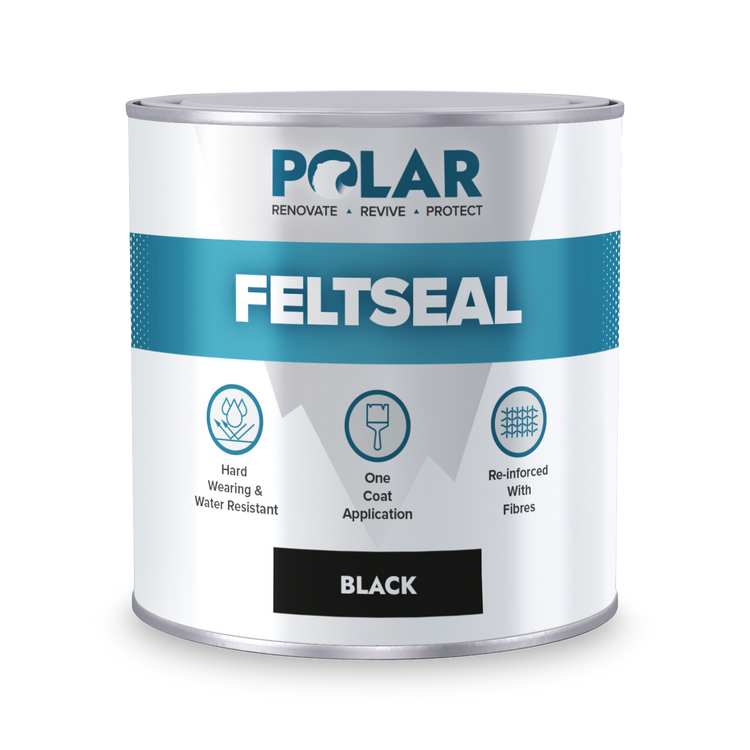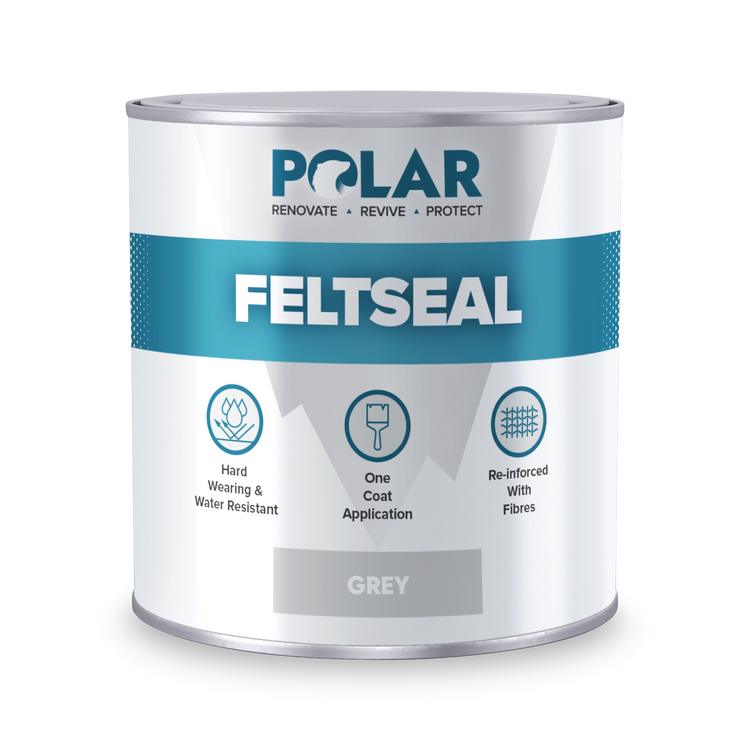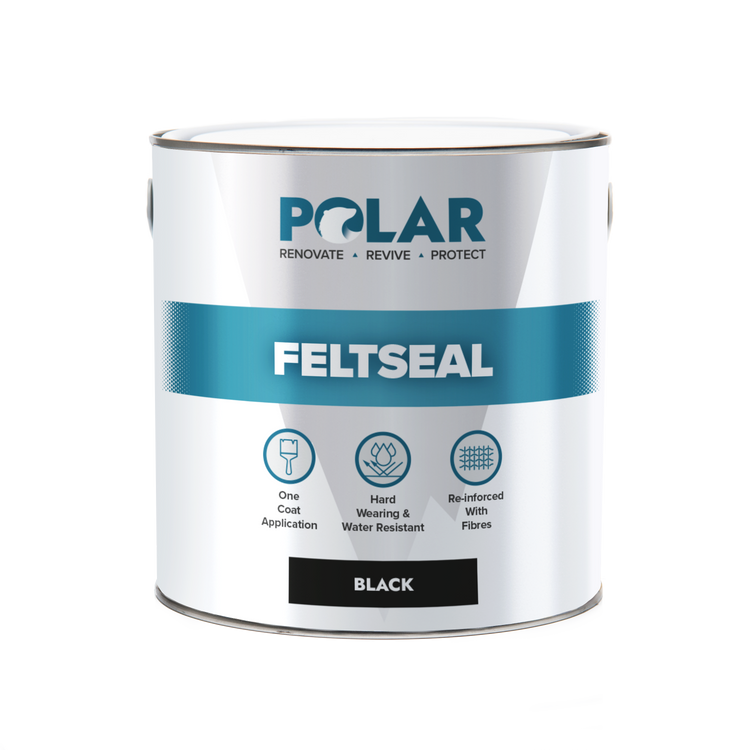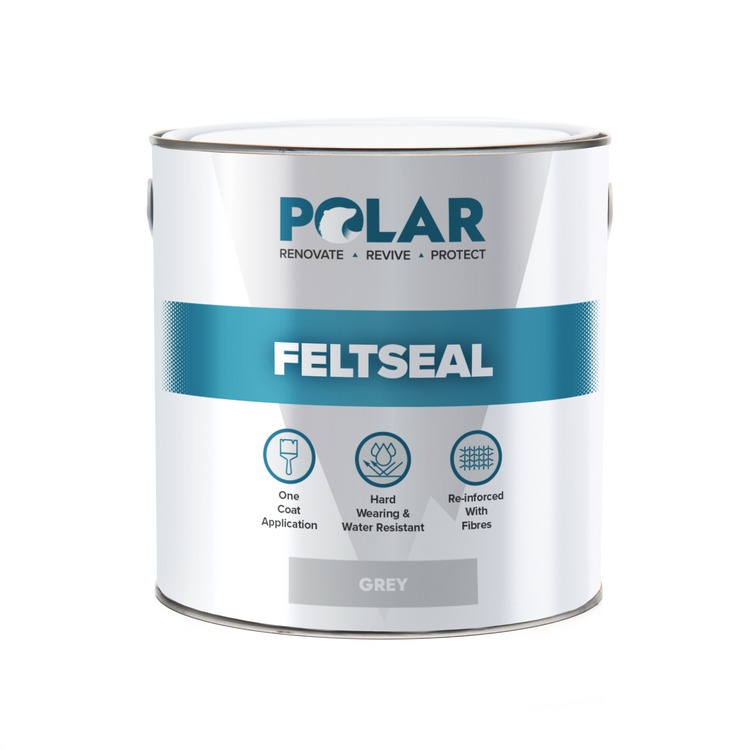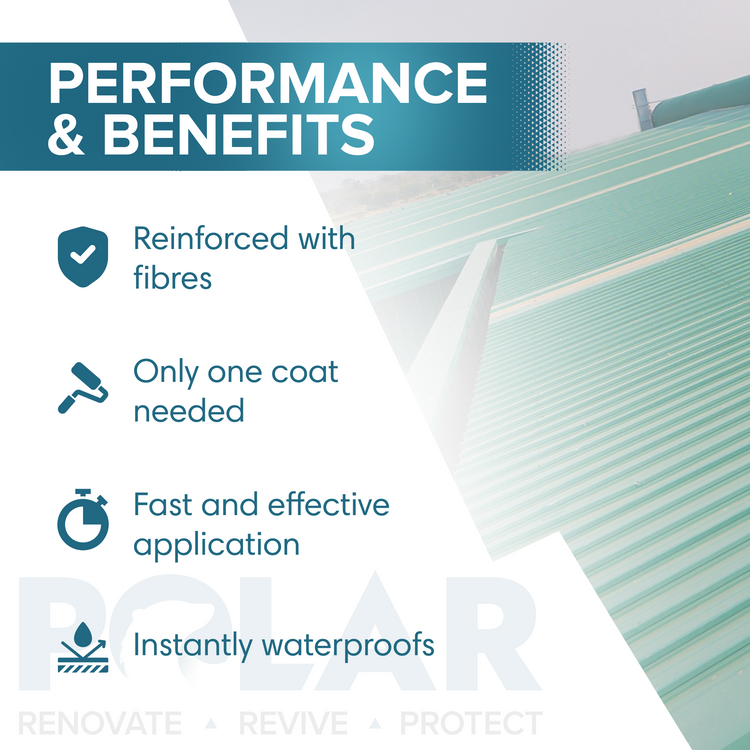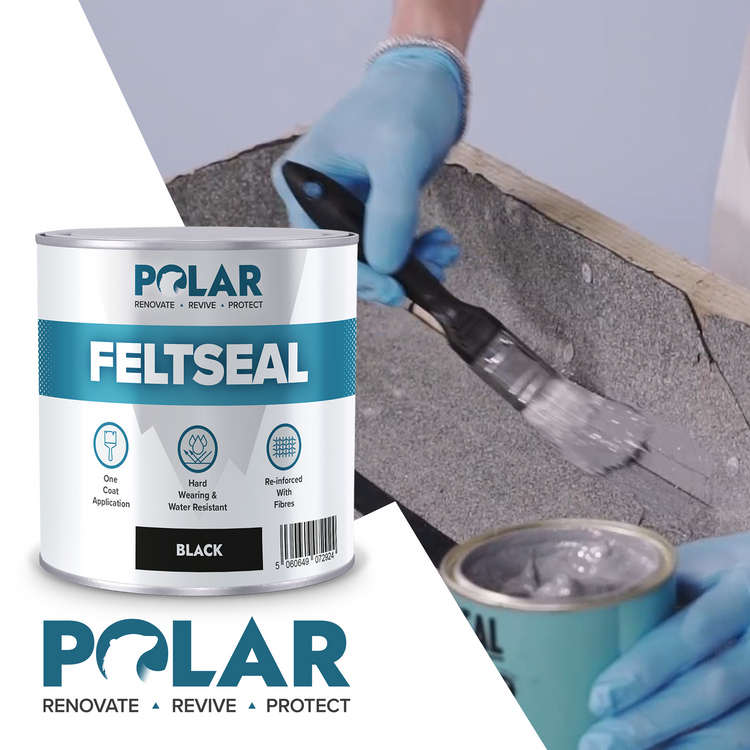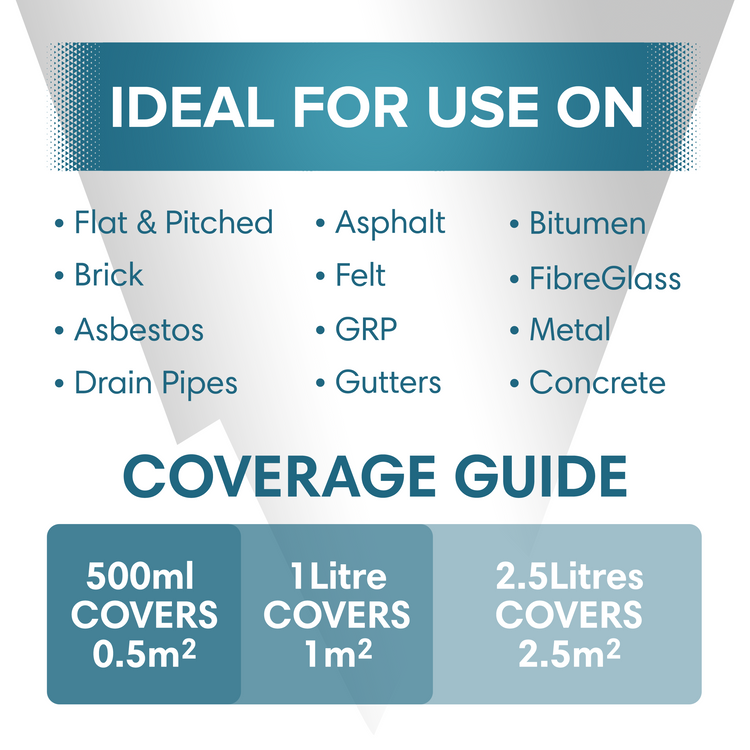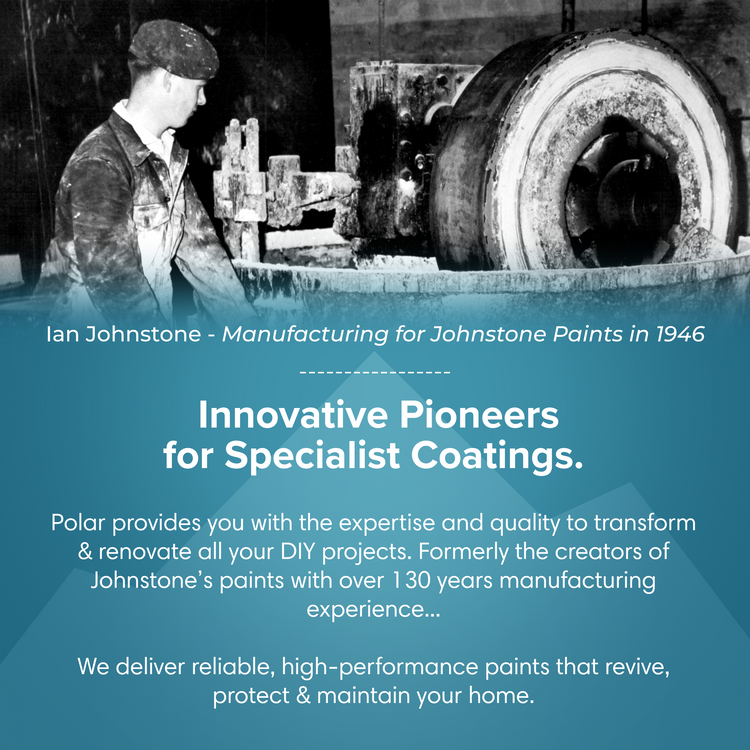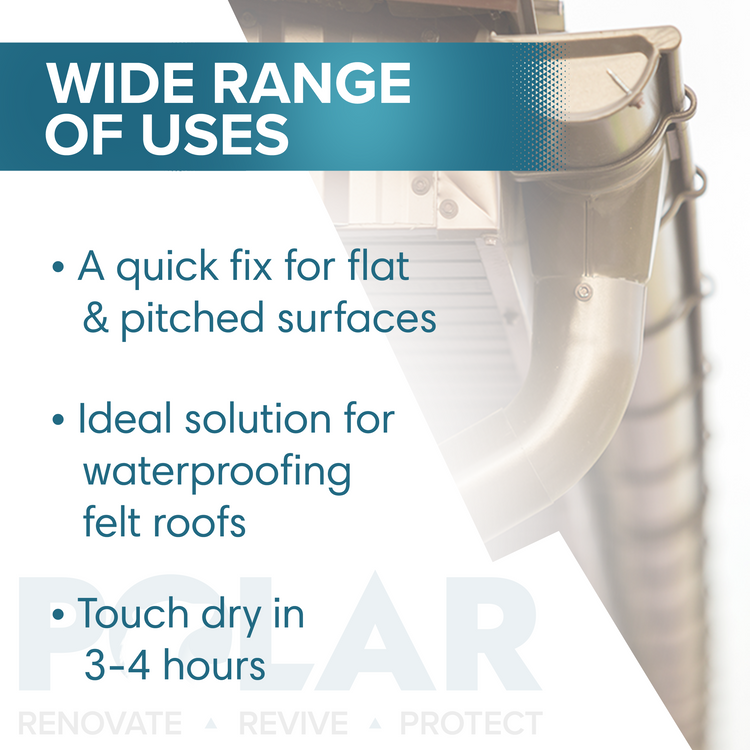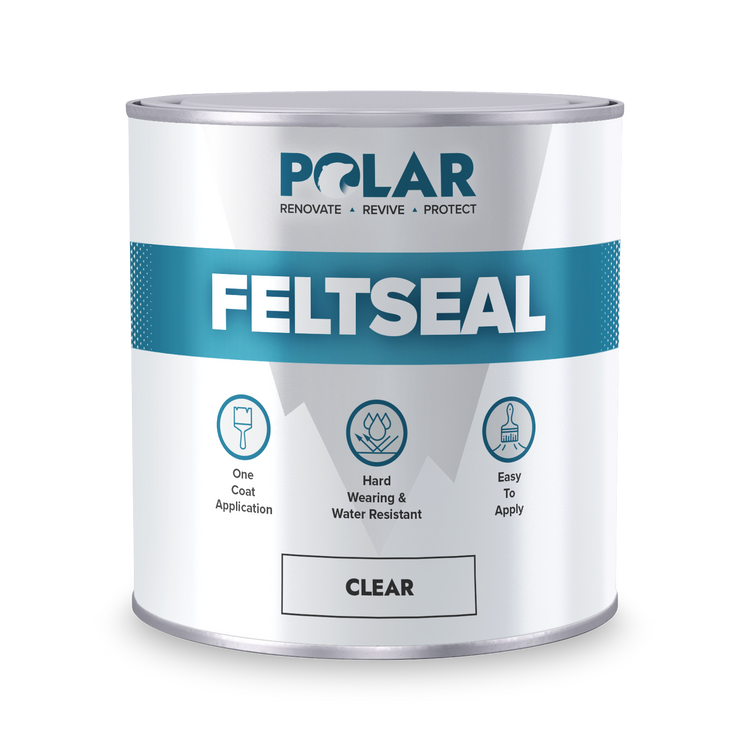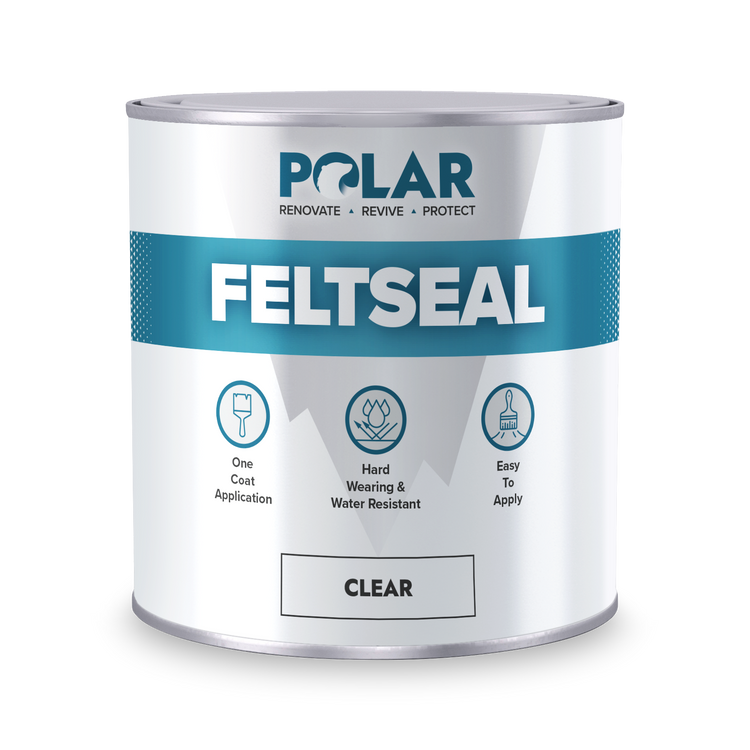 Product Details
WATERPROOFS INSTANTLY – If water is getting in, Polar FeltSeal will keep it out. Seal any leaks and cracks on your felt roofs. If it rains immediately after application – it will have no adverse effect.
ONE COAT – Just one coat to exposed areas and waterproofs them instantly. If you have a leak, FeltSeal will fix it – and keep it fixed for a long time to come. 500ml covers up to 0.5m² and 1 Litre covers up to 1m².
REINFORCED FIBRES – Black & Grey FeltSeal contains reinforced fibres that interlace to cover up small gaps or crack, giving durable and quick results.
NO PRIMER NEEDED – Easy application and no primer needed which can be applied to damp surfaces. An easy solution for emergency roof repairs and water leaks.
Coverage Calculator

How Much Do I Need?

Measure your area precisely, drop the numbers into this smart calculator and it will tell you straight away how many litres you'll need to complete your project.
Use For The Following Surface Types

Asphalt

Bitumen

Brick

Concrete

Felt

Metal

PVC
Technical Specifications

Interior/Exterior
Exterior
Number of Coats
One
Coverage
500ml covers up to 0.5m²
1 Litre covers up to 1m²
2.5 Litres covers up to 2.5m²
Dry Time
Instant Protection
Touch Dry in 3-4 hours
Fully Dry in 6-7 days
Colours
Black, Clear and Grey
Application
Brush or Roller
Application Temperature
5°C to 25°C
Paint Base
Solvent
Size
500ml
1 Litre
Application

Preparation

Clear all areas of moss, lichen and debris by brushing or power washing.
Remove surface water and any contamination such as Oil or Grease.
Allow to dry.
If required apply a Fungicidal Wash to prevent further fungal/algal growth.
Most roofing substrates to be treated will not normally require priming.

Application

Stir well before use.
Application temperature should be between 5°C-25°C.
Use a brush or roller.
Apply a generous amount of FeltSeal to the required area.

Finishing Up

Instant Protection.
Touch Dry: 3-4 hours.
Fully Cured: 6-7 days.
Clean all equipment with White Spirit.
Keeps for up to 2 years if stored correctly in an unopened container.
Downloads
Related Videos