Polar Concrete Stain
Resists Fuel & Oil Stains
Solvent Free & Eco-Friendly
Excellent Slip Resistance
Buy on Amazon
Free next day delivery
on all UK orders.
Learn more
Free Technical Support
Quality Assurance
Made in the UK
30 DAYS FREE RETURNS
Accepted Payment Methods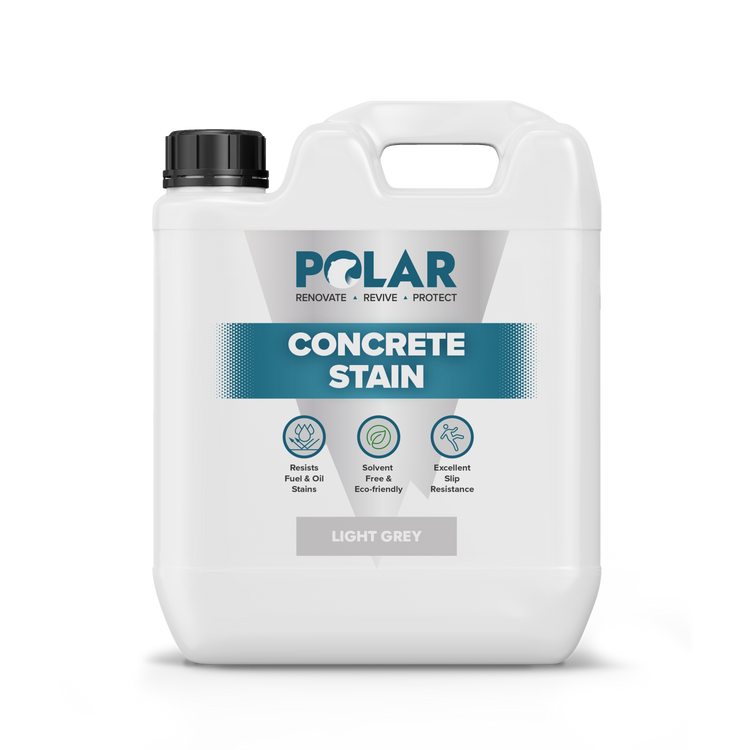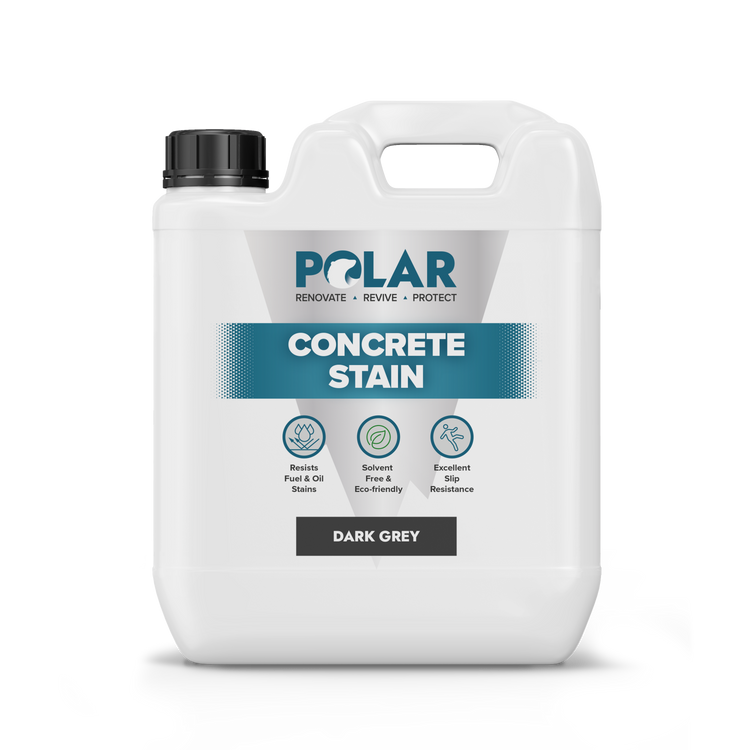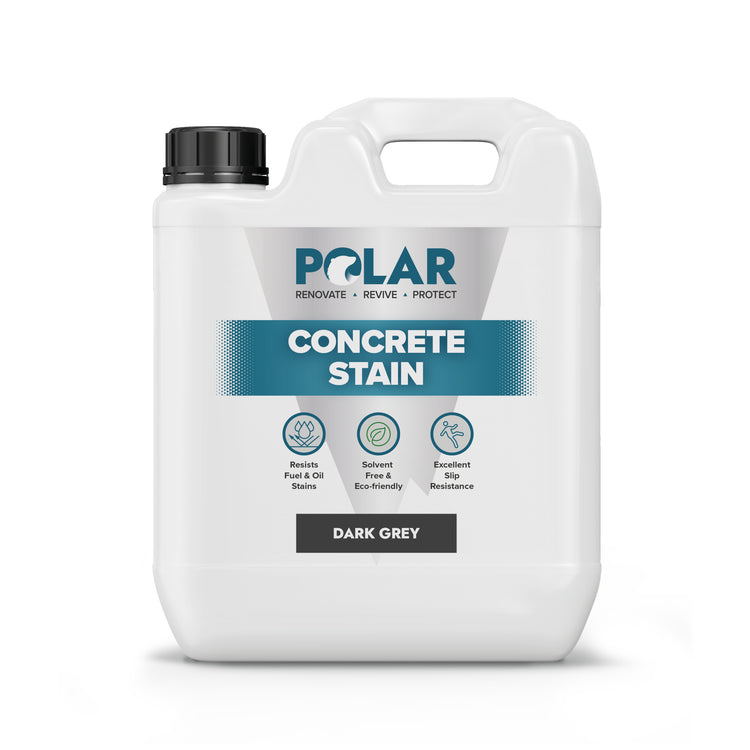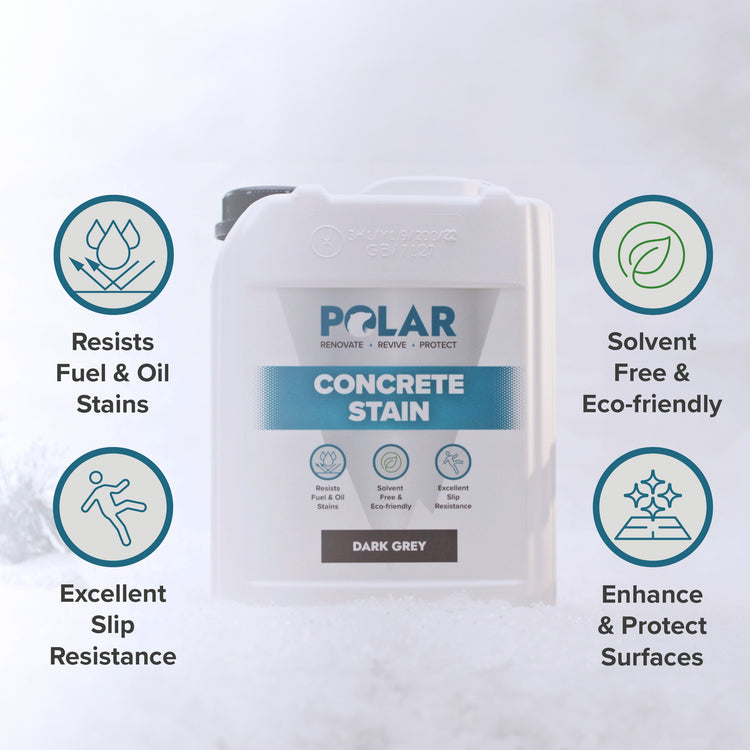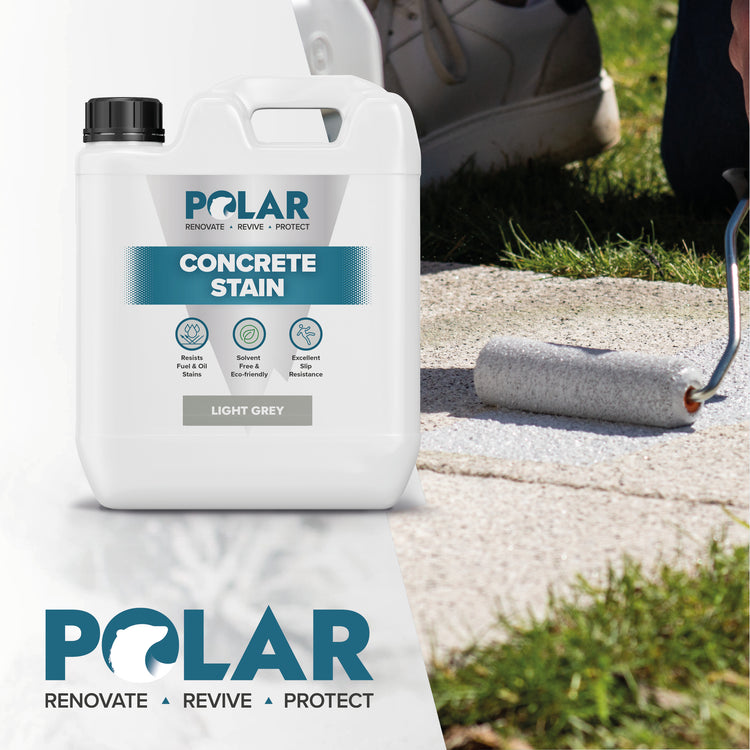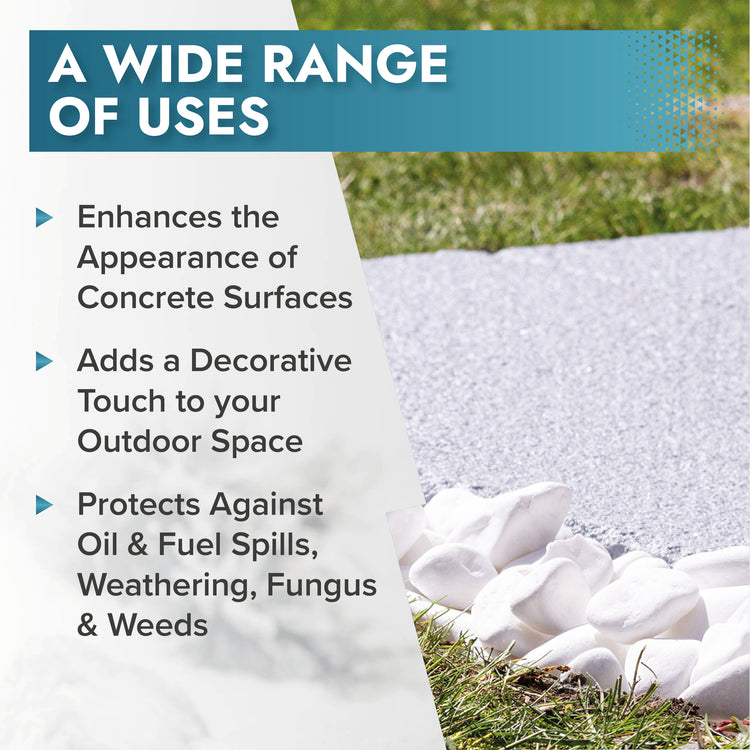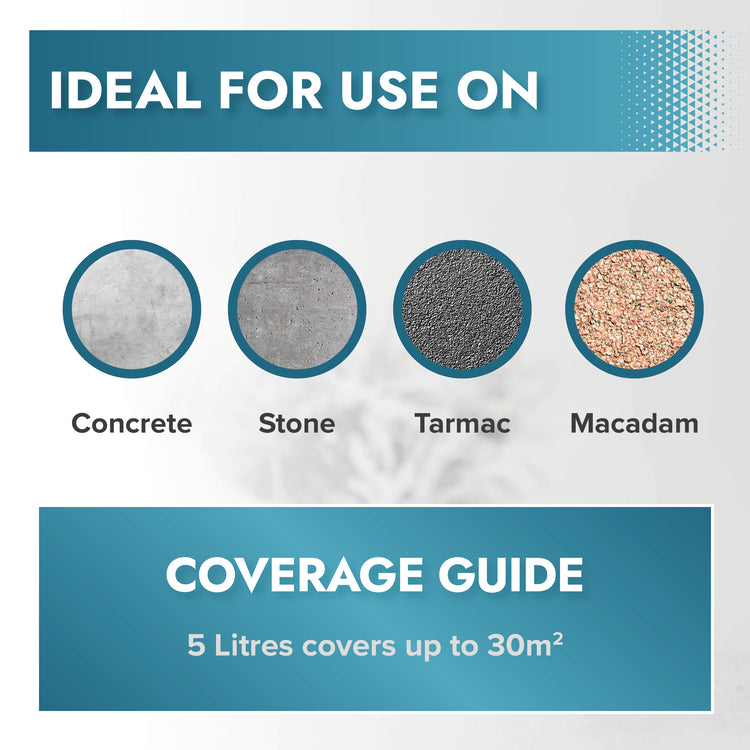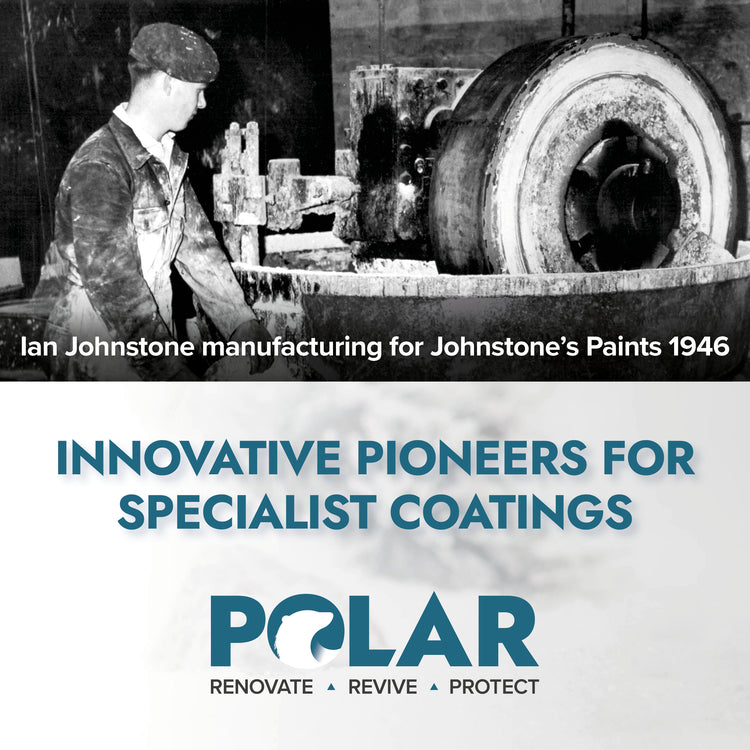 Product Details
INTERIOR & EXTERIOR USE - Specially designed for enhancing the appearance of concrete surfaces, Polar Concrete Stain works perfectly on driveways, walkways, and patios. The ideal solution for adding a decorative touch to your outdoor space. Our 5-litres covers 30㎡ - We have your concrete surfaces covered, no matter the size.
EASY APPLICATION - For optimal results, prepare the surface by cleaning and ensuring it's dry. Apply Polar Etch Primer prior to staining. Dry and warm conditions are recommended. Apply 1-2 coats, depending on surface area. The stain will dry and become weather-resistant in 3-4 hours.
SLIP & STAIN RESISTANT - Polar Concrete Stain provides a non-slip surface, making it ideal for areas prone to wetness or dampness. Our Concrete Stain protects against oil and fuel spills, weathering, fungus and weeds.
ENVIRONMENTALLY FRIENDLY - Polar Concrete Stain is a solvent free solution that's gentle on the environment, as well as on your pets and children. It's formulated with non-toxic chemicals, yet still provides a durable, weather-resistant, and smooth matt finish.
ATTRACTIVE FINISH - Give your concrete surfaces a decorative, uplifting makeover. Polar Concrete Stain comes in 3 attractive finishes; Dark Grey, Light Grey, and Black. No matter your outdoor design, we have the finish to match.
Coverage Calculator

How Much Do I Need?

Measure your area precisely, drop the numbers into this smart calculator and it will tell you straight away how many litres you'll need to complete your project.
Use For The Following Surface Types

Asphalt

Brick

Concrete
Technical Specifications

Interior/Exterior
Interior & Exterior
Number of Coats
Two
Coverage
5 Litres covers up to 30m²
Dry Time
Touch Dry in 4 hours.
Allow 4 hours between coats.
Colours
Light Grey, Dark Grey & Black
Application
Brush or Roller
Application Temperature
Above 5°C
Paint Base
Water Based
Size
5 Litres
Application

Preparation

All surfaces should be dry (not damp).
Free from loose or flaking material, dirt grease and vegetative growth.
Not to be applied if there is salt contamination or frost.

Application

Stir well before use.
Surfaces below 5°C are not suitable for coating.
Surfaces above 30°C should be cooled with water spray before application.
Apply an even coat either by brush or roller.
New concrete should be allowed to mature for several months before coating.
Priming is not normally required. Apply 2 coats.

Finishing Up

Remove as much product as possible from application equipment before cleaning.
Clean equipment immediately after use with warm water and rinse thoroughly.
Downloads