Polar Interior Stain Block Paint
Blocks Unwanted Stains
Extremely Durable Finish
One Coat Application
Free next day delivery
on all UK orders.
Learn more
Free Technical Support
Quality Assurance
Made in the UK
30 DAYS FREE RETURNS
You might also need

Polar Pre Paint Cleaner
£10.99
Accepted Payment Methods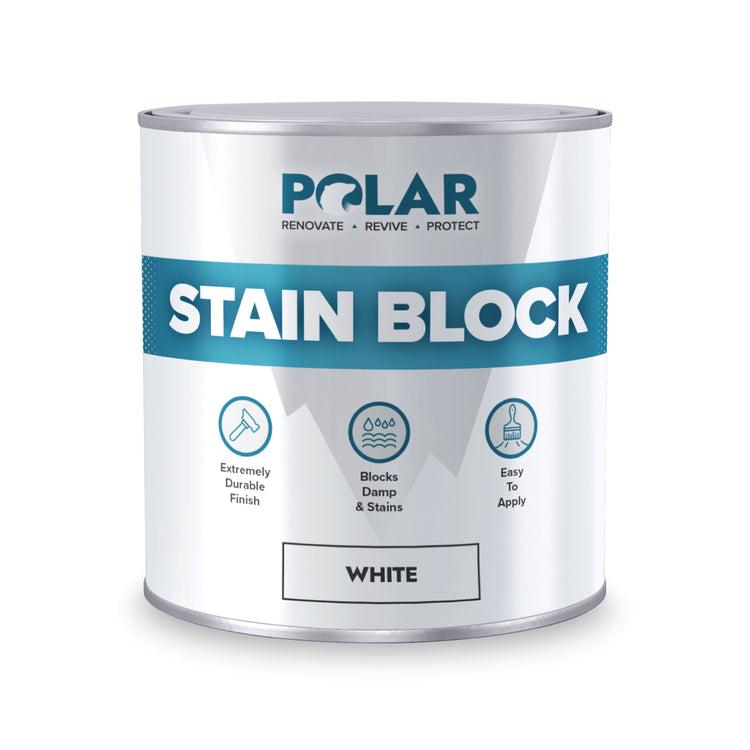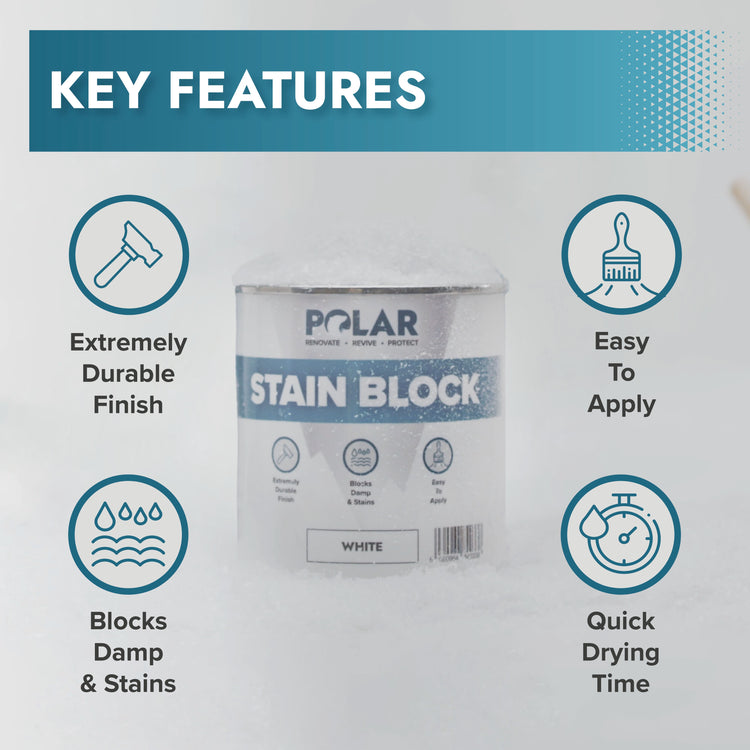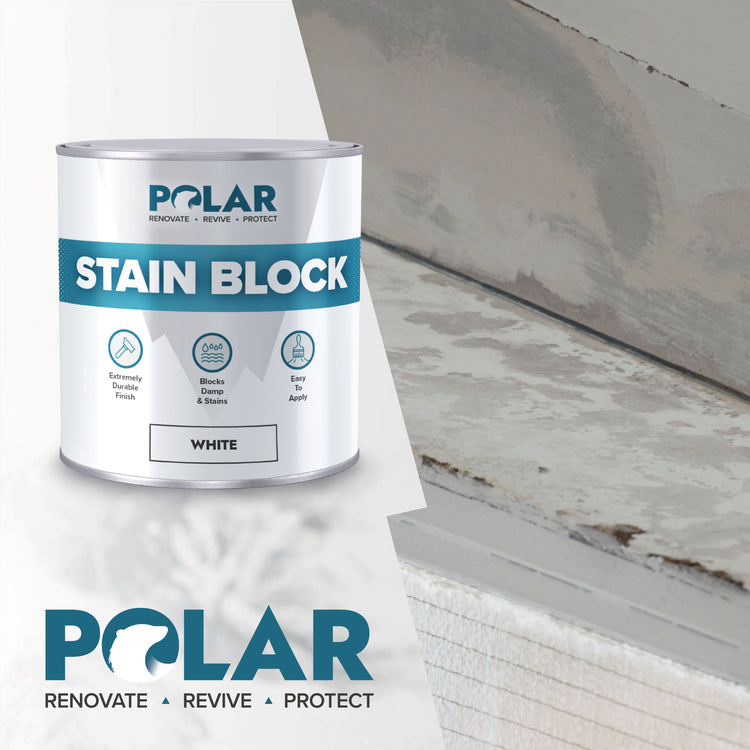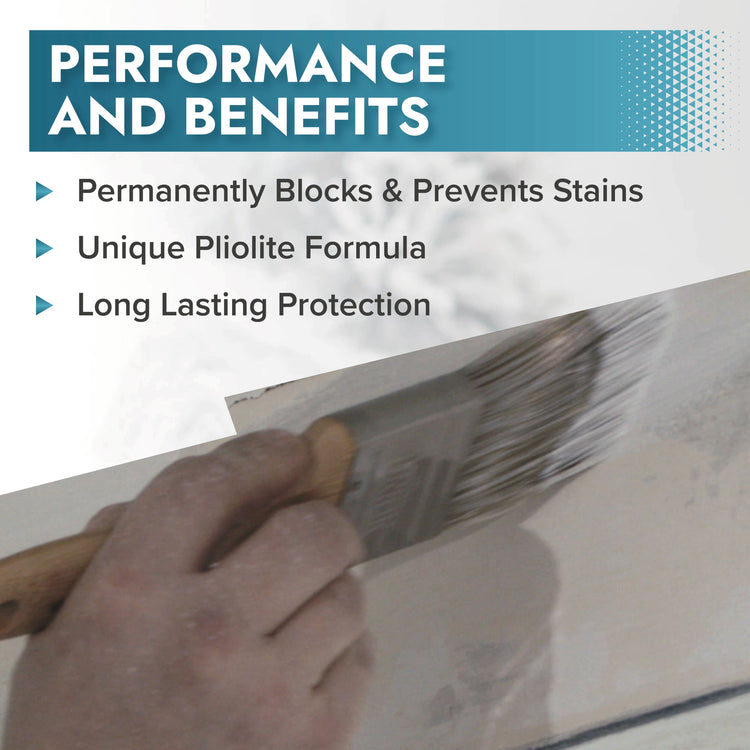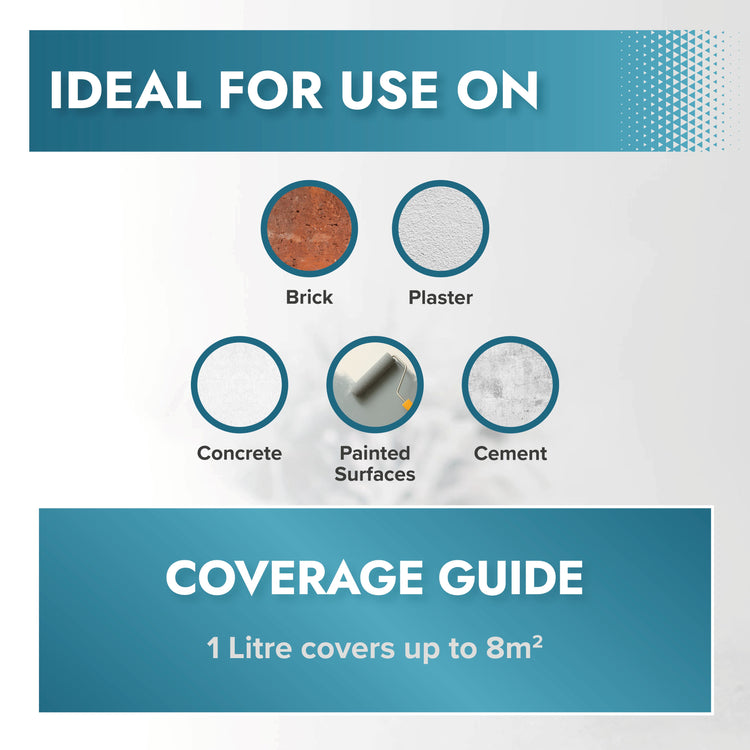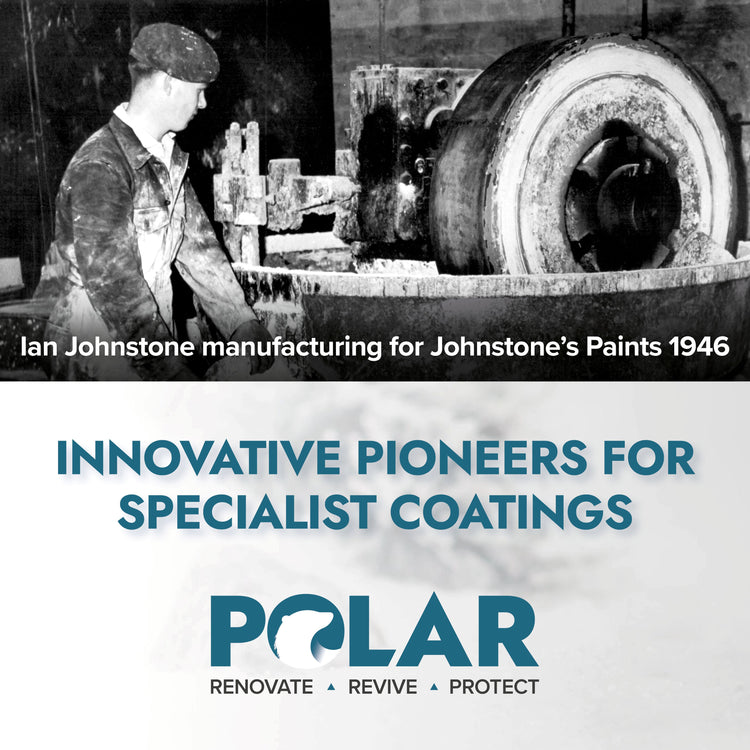 Product Details
PREVENT STAINS FROM RESURFACING - Ideal for wanting to re-decorate and paint over bare wood, plastic, tiles, ceramics and more. Use Polar Stain Block Paint as an undercoat, to prevent old stains from coming through. Our Stain Block Paint is suitable for all interior surfaces - including walls and ceilings.
PERMANENTLY BLOCK STAINS - Instantly and permanently blocks unattractive and unwanted stains. Formulated to prevent and seal further stains from reappearing. Block stains such as rust, bitumen, grease, mould, pen, nicotine, smoke damage, crayon, coffee, watermarks, soot, graffiti and tannins.
INTERIOR WALLS & CEILINGS - Works perfectly on interior surface stains on wood surfaces, walls, ceilings, windows and doors. Permanently blocks and prevents resurfacing of stains on wood, plaster, cement, stone, metals, plastic and many other interior household surfaces. 
EASY TO USE FOR PRE-DECORATING - Polar Stain Block Paint is simple and easy to use - the perfect primer for pre-decorating. Quickly and easily apply to affected surfaces. Apply a second coat if needed and allow the surface to dry before repainting or wallpapering. For optimal results, use a brush or roller to extensively cover the surface area.
LONG-LASTING FINISH & EXTENSIVE COVERAGE - Leave a long-lasting, smooth attractive finish on your walls and ceilings. Tackle any surface area stain with our Stain Block Paint that has outstanding and extensive coverage. Paint evenly from left to right or up and down for optimal effectiveness and coating.
Coverage Calculator

How Much Do I Need?

Measure your area precisely, drop the numbers into this smart calculator and it will tell you straight away how many litres you'll need to complete your project.
Technical Specifications

Interior/Exterior
Interior
Number of Coats
Two
Coverage
1 litre covers up to 11m²
Dry Time
Touch Dry: 3 hours
Re-coatable: 12-24 hours
Colours
White
Application
Solvent resistant brush or roller.
Paint Base
Solvent based
Size
1 Litre
Application

Preparation

Ensure the surface is clean, dry and free from wax, grease or oil stains.
Clean surface with water and detergent and dry.
Sand and scrape down the surface, removing any paint flakes or rust.


Application

Stir well before use.
For optimal adhesion performance, apply using a brush or roller.
Ensure the stain-affected area is extensively covered.
Application of multiple coats is recommended to fully seal and block stains reappearing.
Leave 12-24 hours between applying coats and should be applied within 5 days.
Allow the surface to fully dry before wallpapering or painting.

Finishing Up

Return any excess paint to the container.
Brushes should be cleaned immediately with White Spirit.
Store in a cool dry place with the lid tightly closed.
Downloads
Related Videos