Polar BBQ & Stove Spray Paint
650°C Heat Resistant
Extremely Durable Finish
Quick Drying Time
Buy on Amazon
Free next day delivery
on all UK orders.
Learn more
Free Technical Support
Quality Assurance
Made in the UK
30 DAYS FREE RETURNS
You might also need
Accepted Payment Methods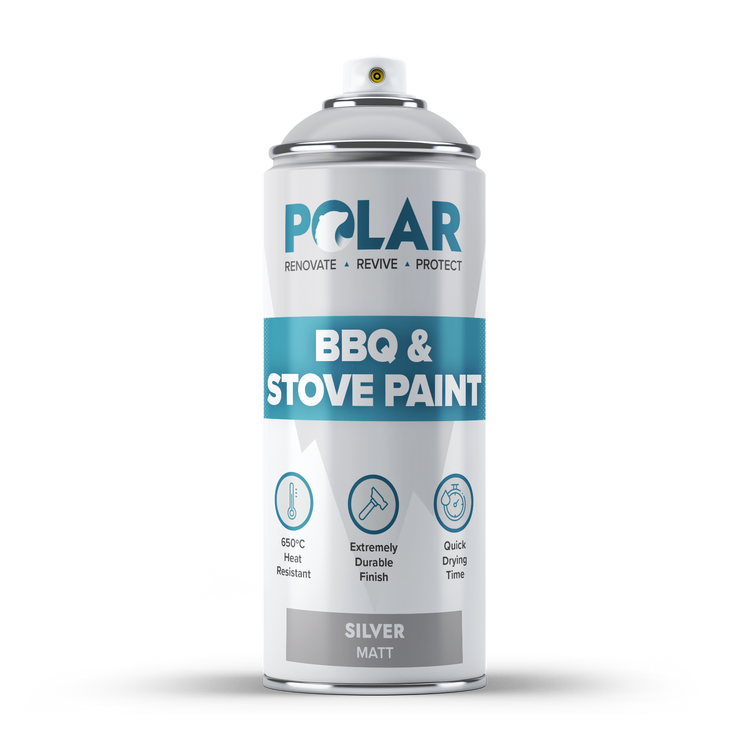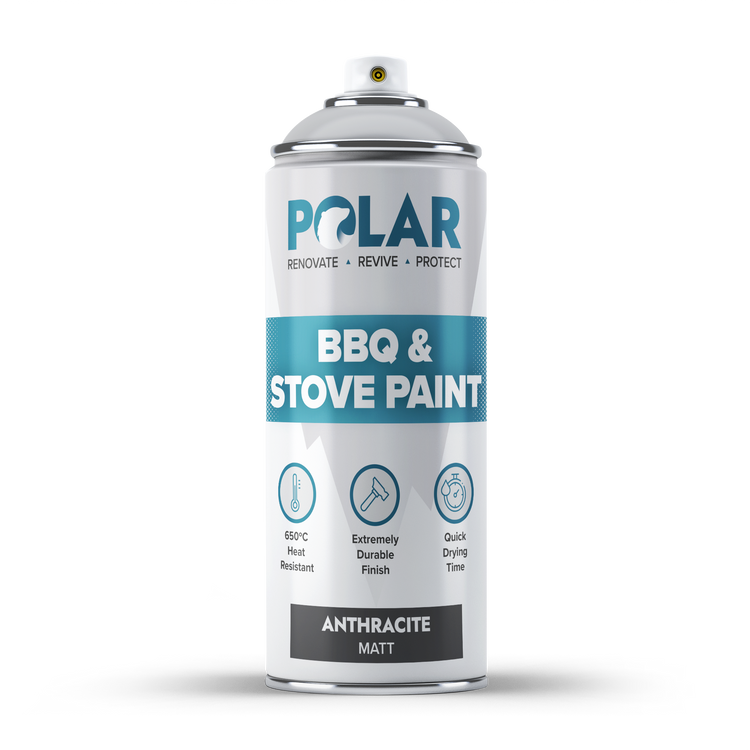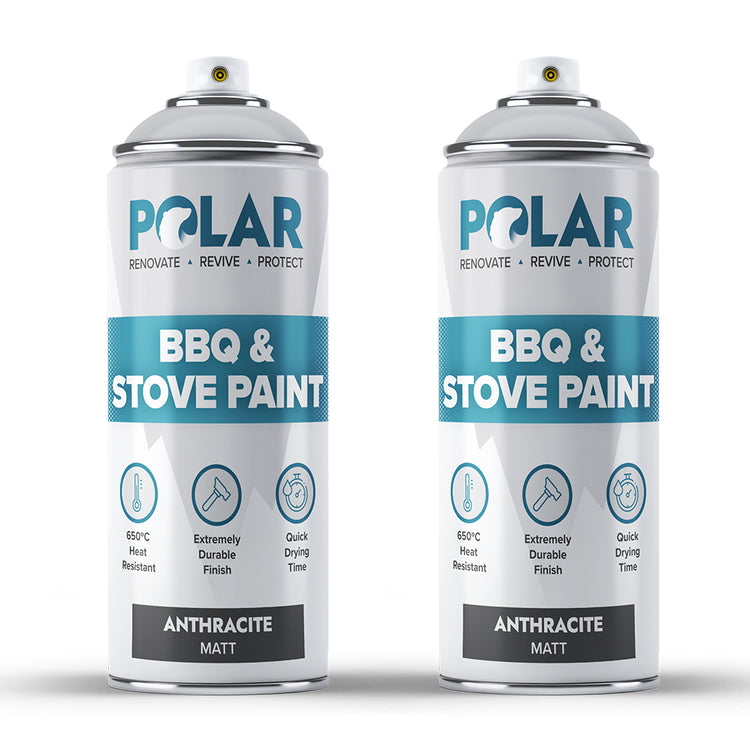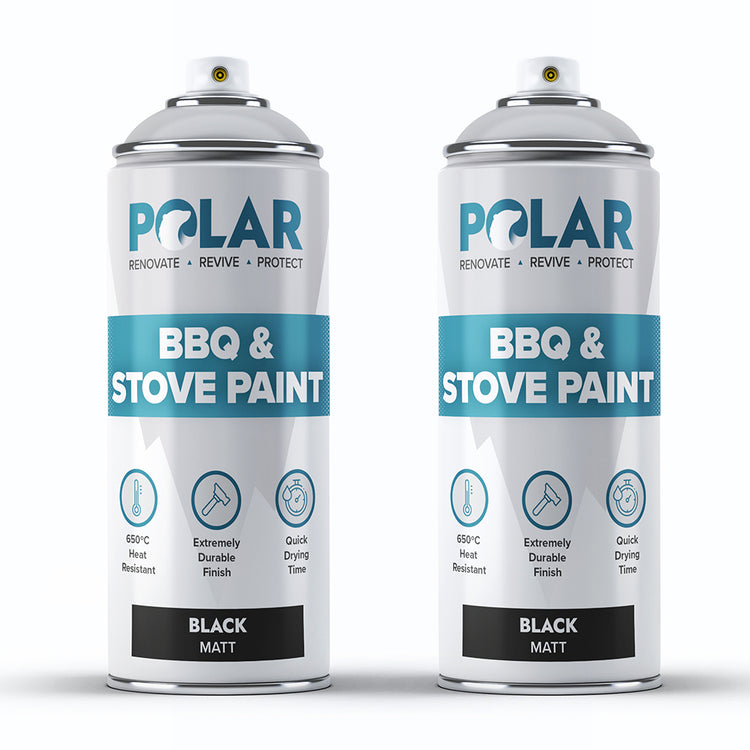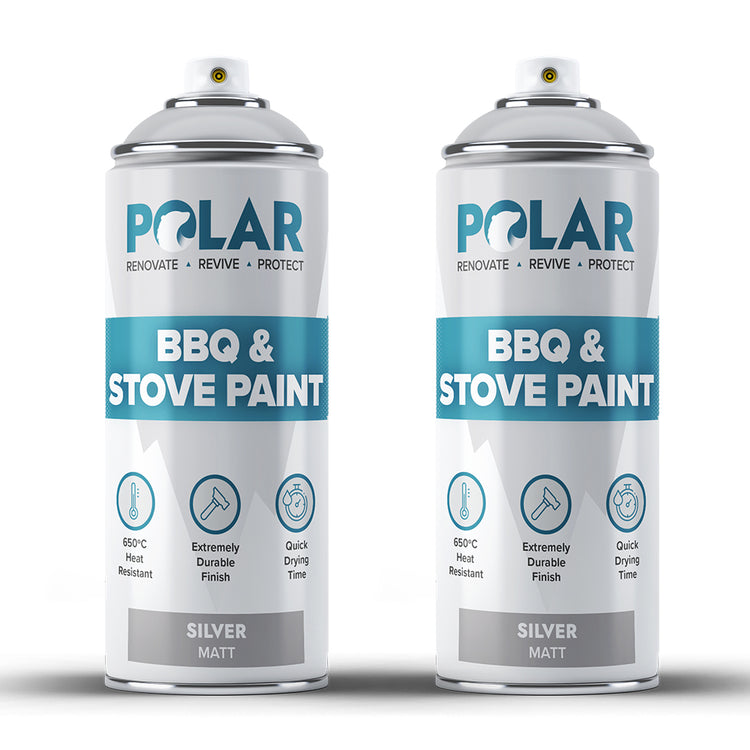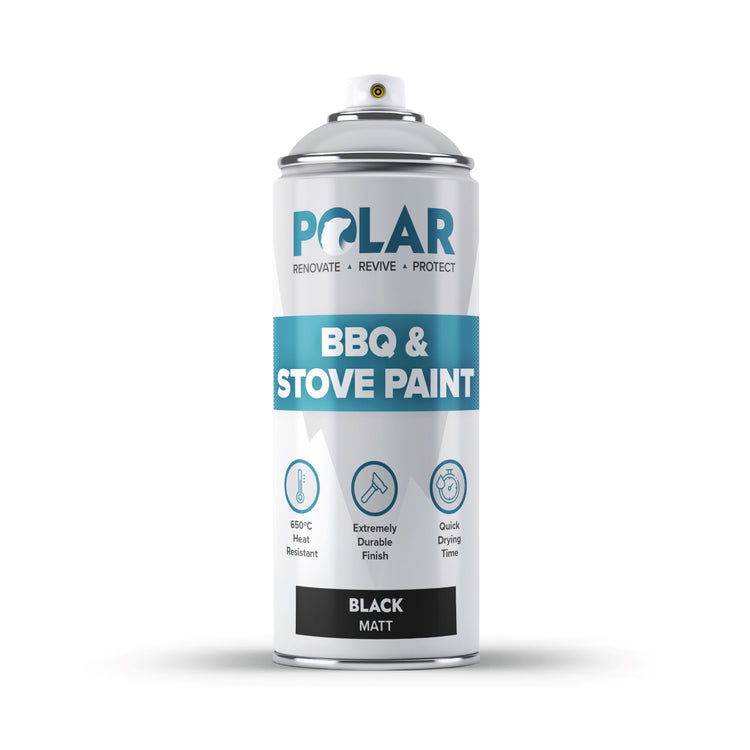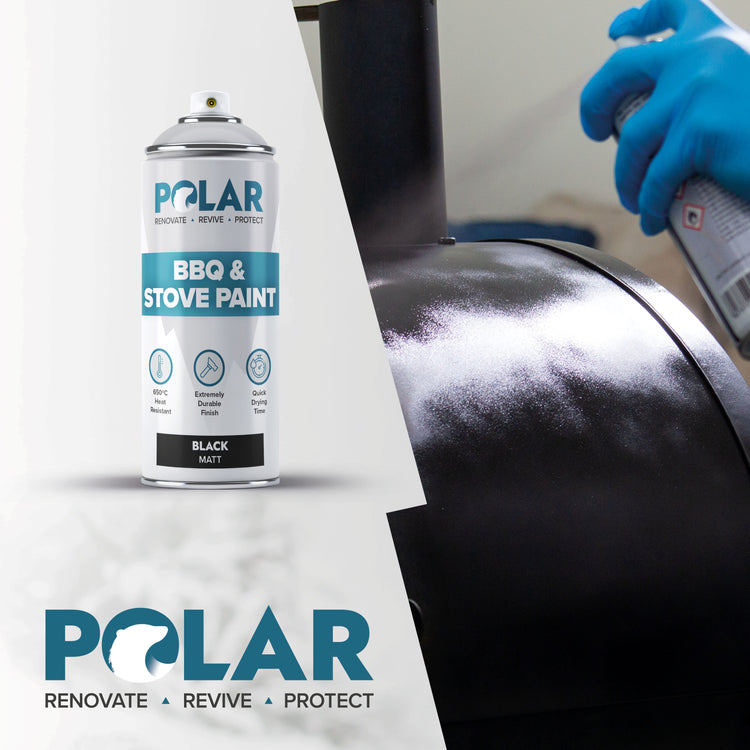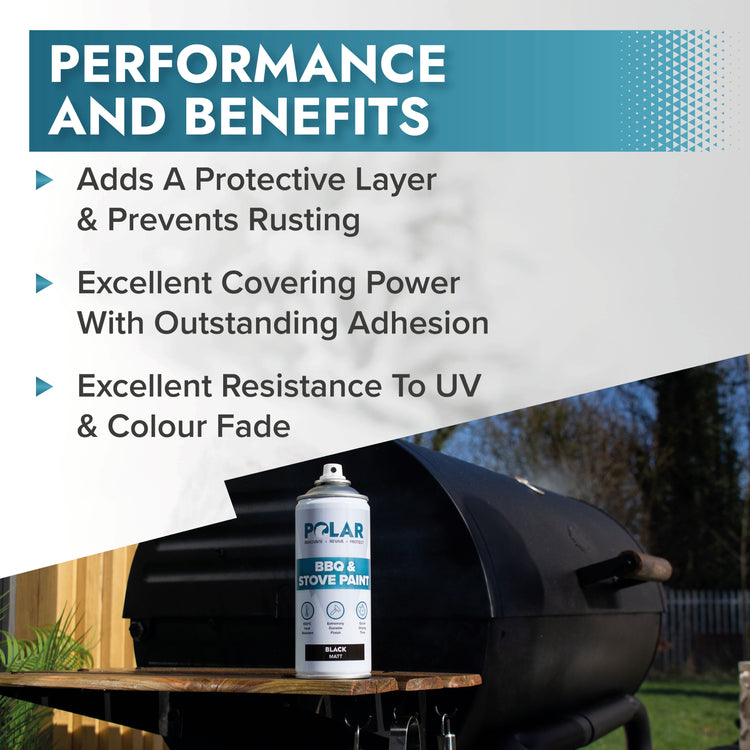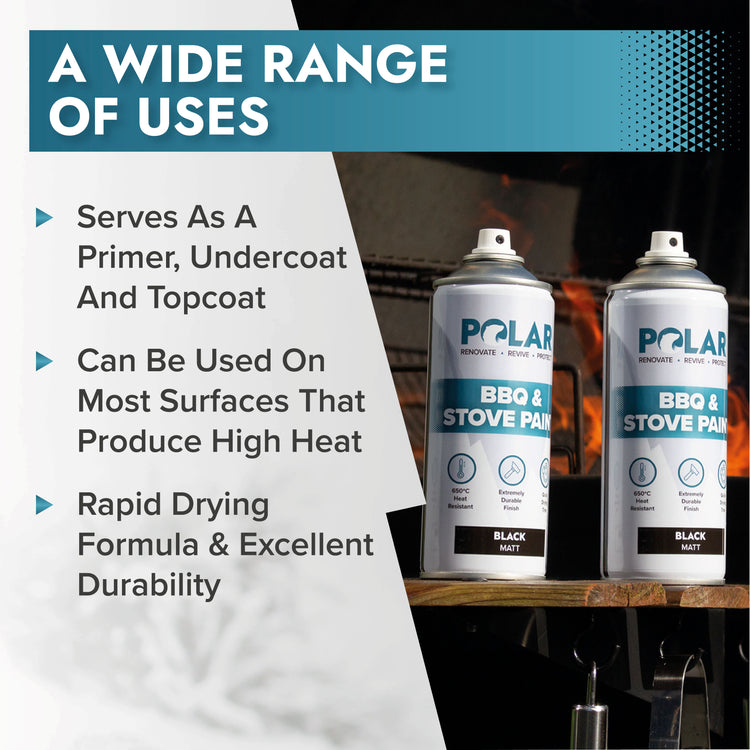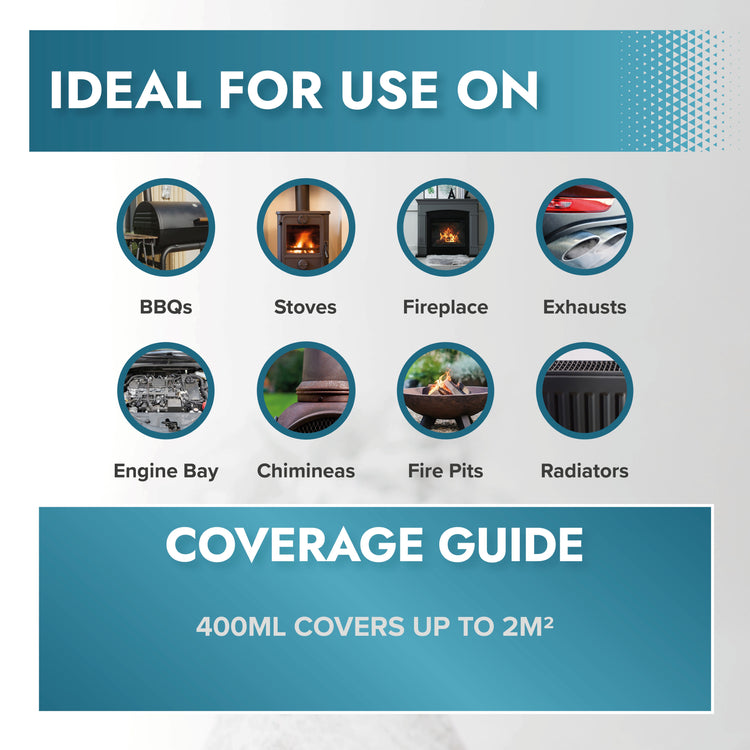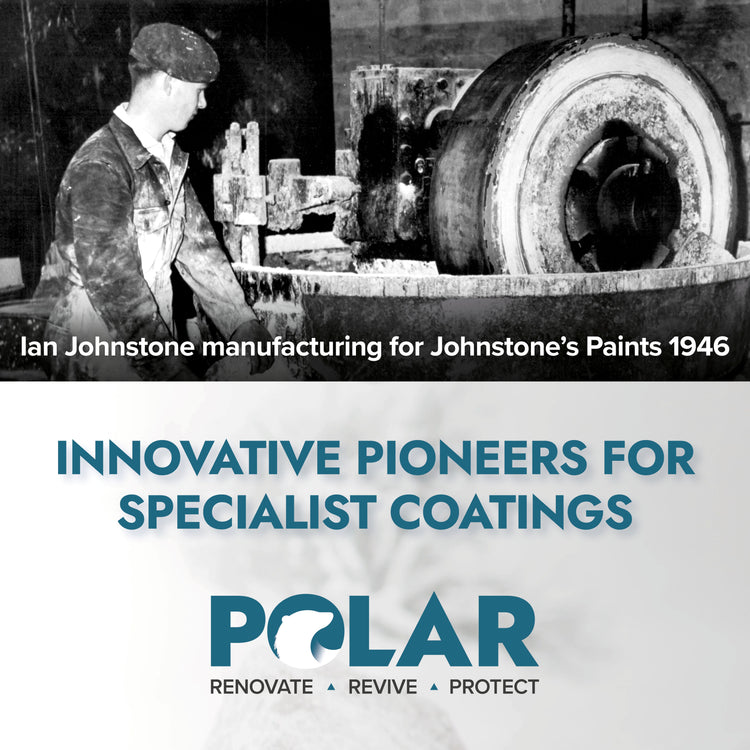 Product Details
HIGH TEMPERATURE HEAT RESISTANT PAINT - Polar BBQ & Stove Spray Paint is a premium quality, high temperature spray paint with outstanding adhesion to bare ferrous metals with excellent covering power. Designed to be heatproof of up to 650°C giving exceptional thermal stability.
NO PRIMER NEEDED - Features a corrosion-resistant formula that can be applied directly to rust with minimal preparation to save you time. No primer is needed and can be used directly on bare metal to cover and protect rusty metal surfaces from rust.
MULTI-PURPOSE USE, IDEAL FOR INTERIOR & EXTERIOR - Our heat resistant spray paint can be used on a wide range of surfaces. Designed for use on a barbecue (BBQ), stove, chiminea, fireplace, radiators, fire screens, fire surrounds, automotive/ car applications, including exhaust systems and motors.
EXCELLENT DURABILITY - Superior adhesion to metal, brick, concrete rendering, plaster, wood and more. Ideal for surfaces which are subject to high heat. High resistance to petrol and oils. It is not recommended for areas directly exposed to flames (e.g., inside of BBQs, fireplaces).
QUICK DRYING FORMULA - Touch dry in 15-30 minutes depending upon temperature. Surfaces should be cured by increasing the heat and maintaining high heat for 1 hour.
Use For The Following Surface Types

Brick

Metal
Technical Specifications

Interior/Exterior
Exterior
Number of Coats
Two – Three
Colours
Matt Black, Matt Anthracite & Matt Silver
Size
400ml
2x400ml
Application

Preparation

Ensure surface is clean and free any rust, paint or other extraneous or loosely adhering matter.
Recommended methods include wire brushing, grit blasting or abrasive cloth, followed by wiping with thinners or white spirit.
Mask off with newspaper and masking tape to prevent overspray.
Use at 15 to 25°C in a well ventilated area.
No primer is required.

Application

Shake the can thoroughly for at least two minutes.
Repeat shaking at regular intervals during use.
Apply sparingly from a distance of 15 – 25cm.
Apply 2 to 3 light coats as necessary to achieve total and even coverage.
Leave about 15 minutes between each application.

Finishing Up

On completion of use, invert the can and depress the actuator for a few seconds to prevent nozzle blockage.
The coated surface may be cured in use.
Ensure proper ventilation and avoid inhalation of fumes during the curing process.
Apply heat and gradually build-up to maximum temperature. Maintain for 1 hour.
Sudden high temperatures will destroy the coating.
Downloads
Related Videos