Polar Interior & Exterior Tarmac Reviver
Extremely Durable Finish
Solvent Free & Eco Friendly
Excellent Slip Resistance
Free next day delivery
on all UK orders.
Learn more
Free Technical Support
Quality Assurance
Made in the UK
30 DAYS FREE RETURNS
You might also need
Accepted Payment Methods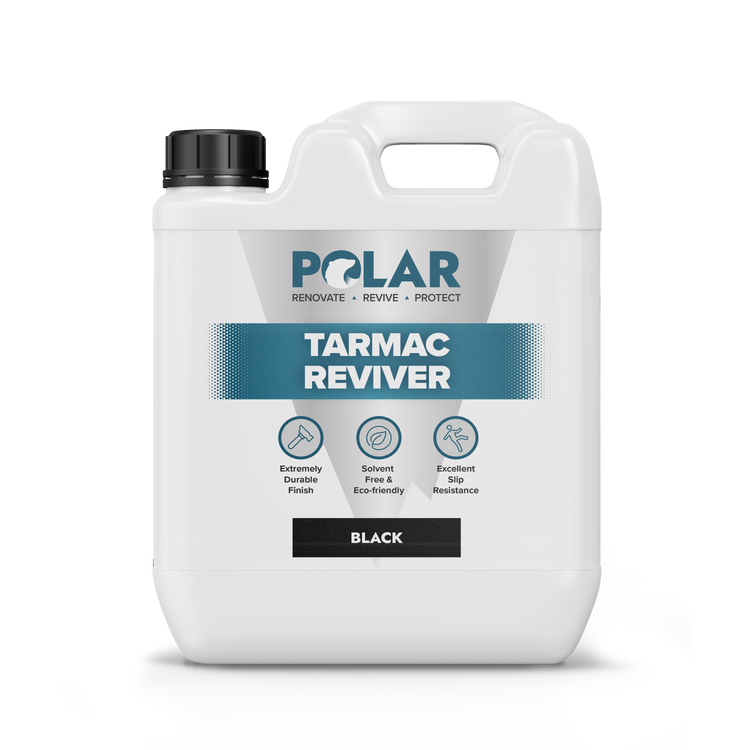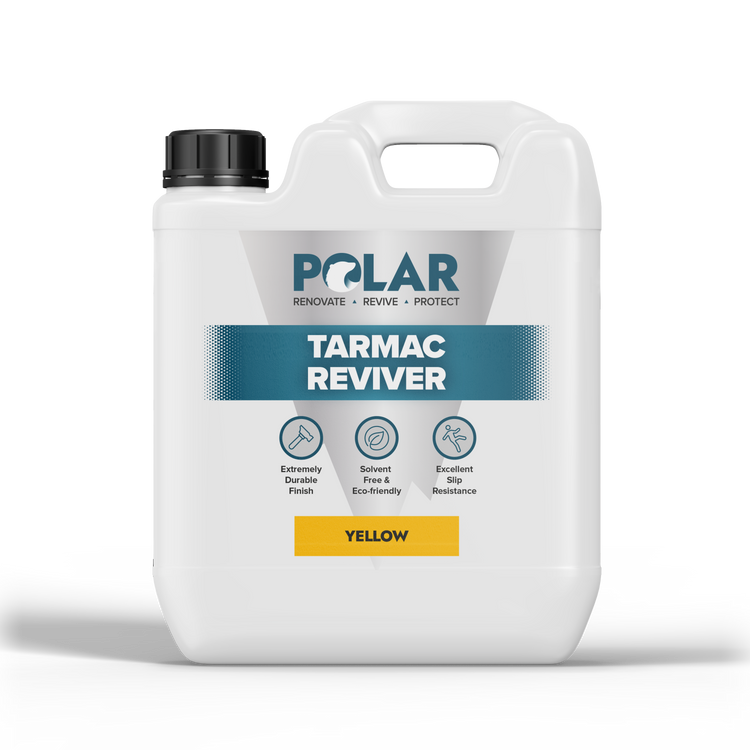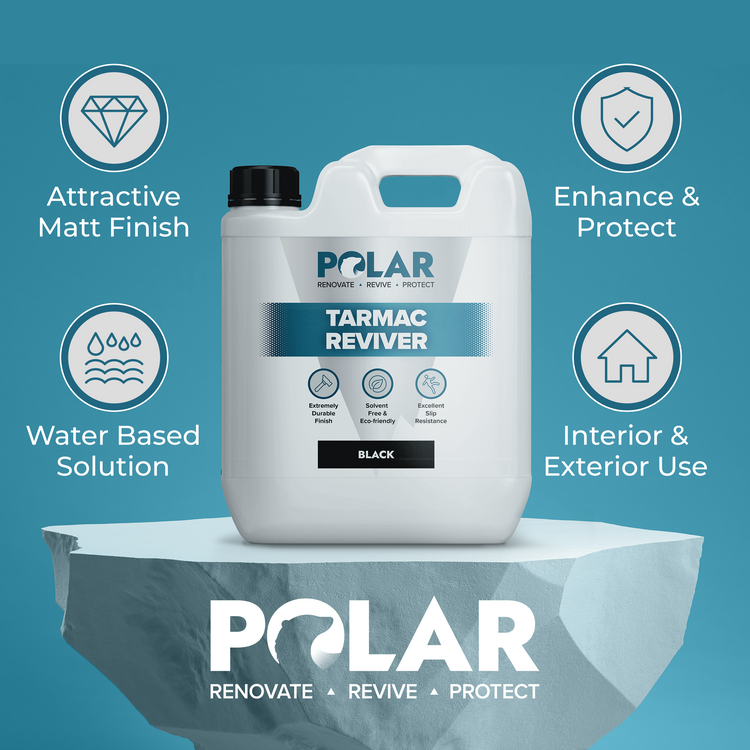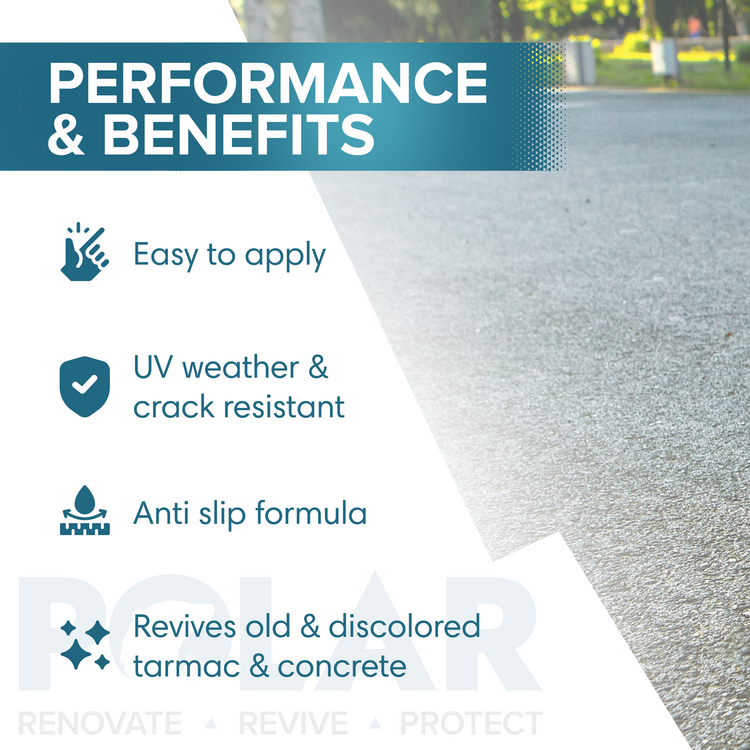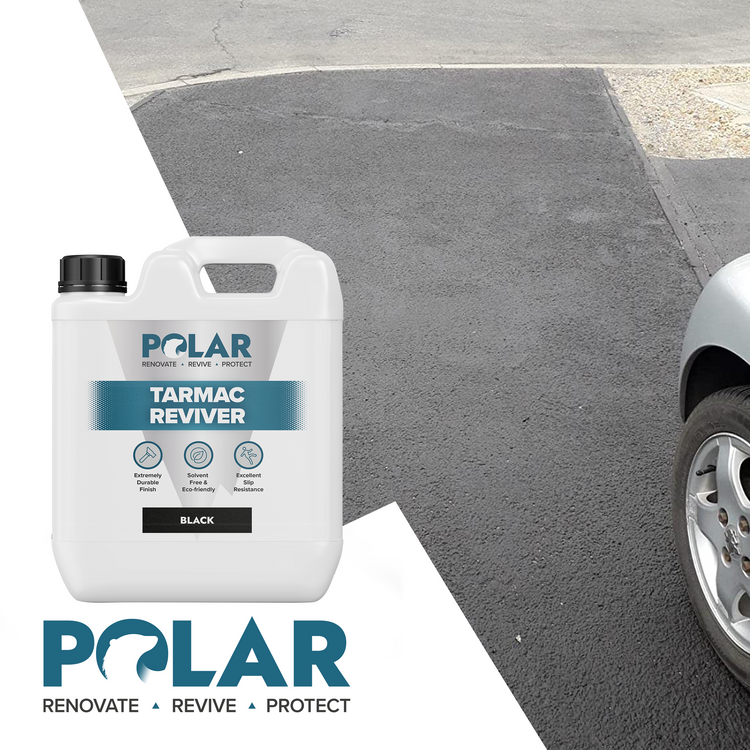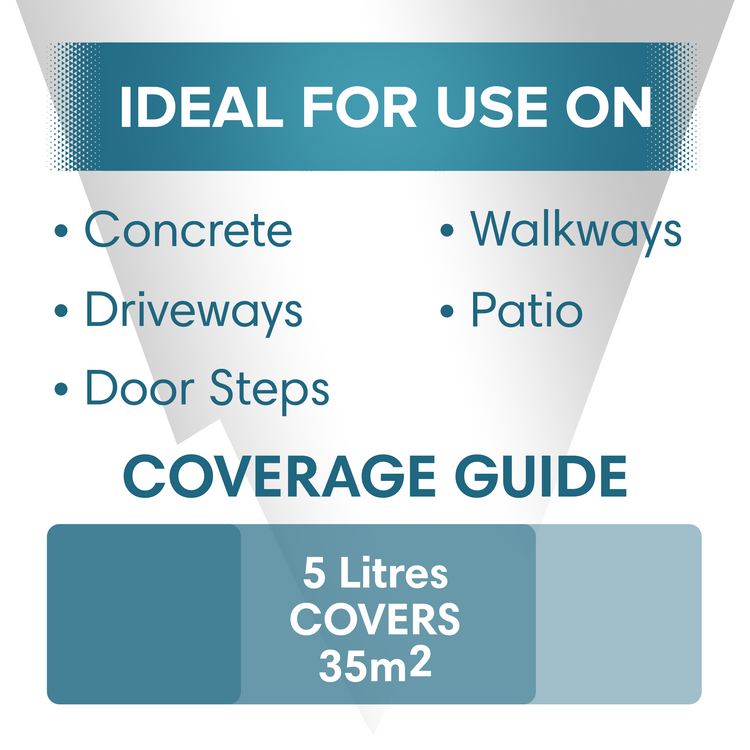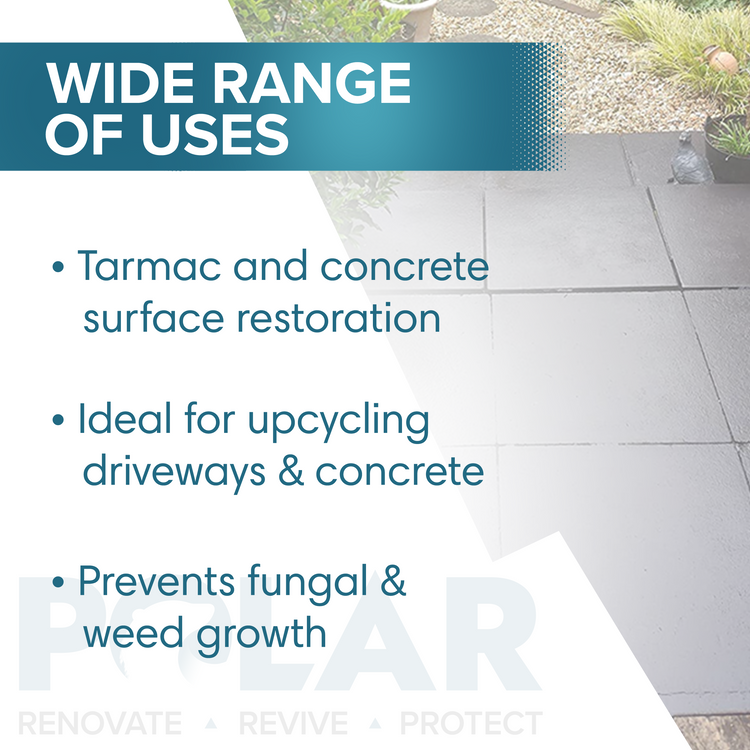 Product Details
WATER-BASED SOLUTION - Polar Tarmac Reviver Paint comes in a safe, environmentally friendly, water-based solution. No harmful chemicals have been added - making it fully child and pet friendly and ideal for use on driveways and walkways with added slip-resistant formula. 
ENHANCE & PROTECT - Add a long-lasting protective layer that enhances and revives your tarmac or concrete driveway. Protects against oil and petrol spills, weathering, fungus and weed growth. Provides a tough, durable finish to tarmac driveways that looks as good as new.
INTERIOR & EXTERIOR USE - Formulated specifically for both interior and exterior use. For ideal results use to revive and enhance outdoor areas such as; driveways, concrete floors, recreational areas and car parks. Use on interior walkways in the office, warehouse or corridors.
EASY TO APPLY & QUICK DRYING - Application is simply and easy, with great coverage using a brush, roller or even spray. Tarmac or concrete surfaces should be clean and dry before use. For optimal results outdoors, we recommend applying between April and October. 2-3㎡ per litre when using a brush or roller. Apply a minimum of 2 coats, depending on coverage rate. Dry within 2-4 hours. 
ATTRACTIVE MATT FINISH - Give your tarmac or concrete surfaces an attractive matt finish in either yellow, black or white. Adds a sheen finish, while giving a protective layer that revives and restores home driveways.
Coverage Calculator

How Much Do I Need?

Measure your area precisely, drop the numbers into this smart calculator and it will tell you straight away how many litres you'll need to complete your project.
Use For The Following Surface Types

Asphalt

Brick

Concrete
Technical Specifications

| | |
| --- | --- |
| Interior/Exterior | Exterior |
| Number of Coats | Two |
| Coverage | 5 Litres covers up to 35m² |
| Dry Time | Dry in 2-4 hours |
| Colours | Black & Yellow |
| Application | Brush or Roller |
| Application Temperature | Above 10°C |
| Paint Base | Water based |
| Size | 5 Litres |
Application

Preparation

All surfaces should be dry (not damp).
Free from loose or flaking material, dirt grease and vegetative growth.
Vacuum or pressure blasting with air or water may remove any debris.
Brushing may be suitable.
If in doubt always test a small area prior to use.
Not to be applied if there is salt contamination or frost.

Application

Stir can well before use.
Surfaces that are cold – below 5°C – are not suitable for coating.
Hot surfaces – above 30°C – should be cooled with water spray before application otherwise paint will dry before film formation is completed.
Apply an even coat either by brush or roller.
New concrete should be allowed to mature for several months before coating.
Priming is not normally required, however the first coat on concrete or porous surfaces, should first be thinned up to 10% with water and allow to dry.
For exterior surfaces we recommend applying between April to October.
2 coats are normally required.

Finishing Up

Touch Dry in 2-4 hours.
Apply a second coat of Tarmac Reviver.
Clean all equipment with water immediately after use.
Keeps for up to 12 months if stored correctly in an unopened container.
Related Videos