Polar Pearlescent Lacquer
Durable Protective Lacquer
Interior & Exterior Use
Quick Drying Time
Buy on Amazon
Free next day delivery
on all UK orders.
Learn more
Free Technical Support
Quality Assurance
Made in the UK
30 DAYS FREE RETURNS
You might also need
Accepted Payment Methods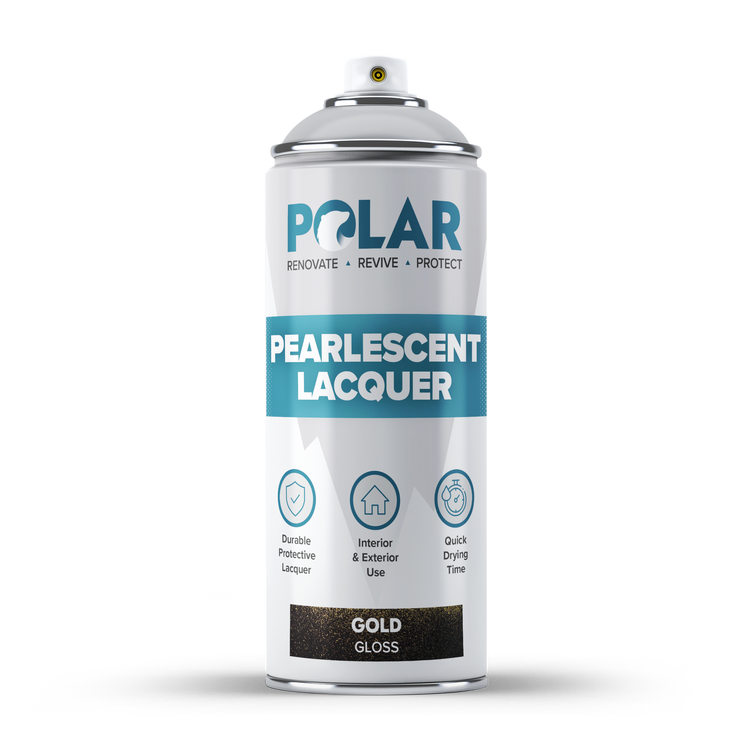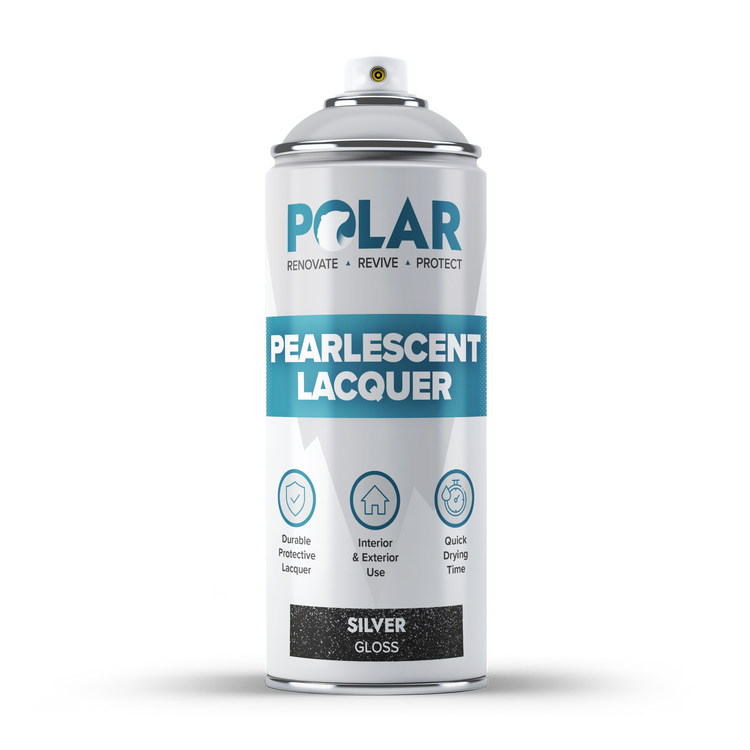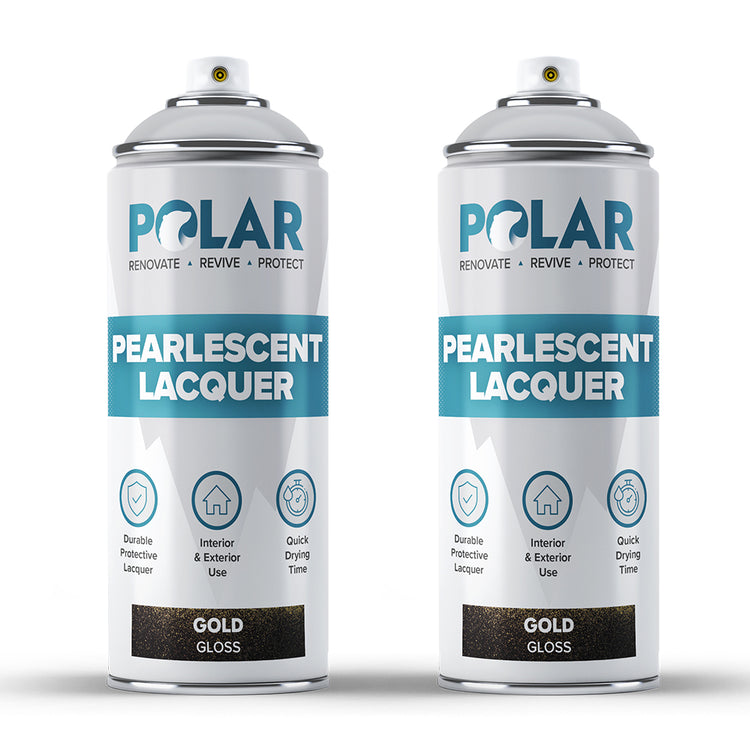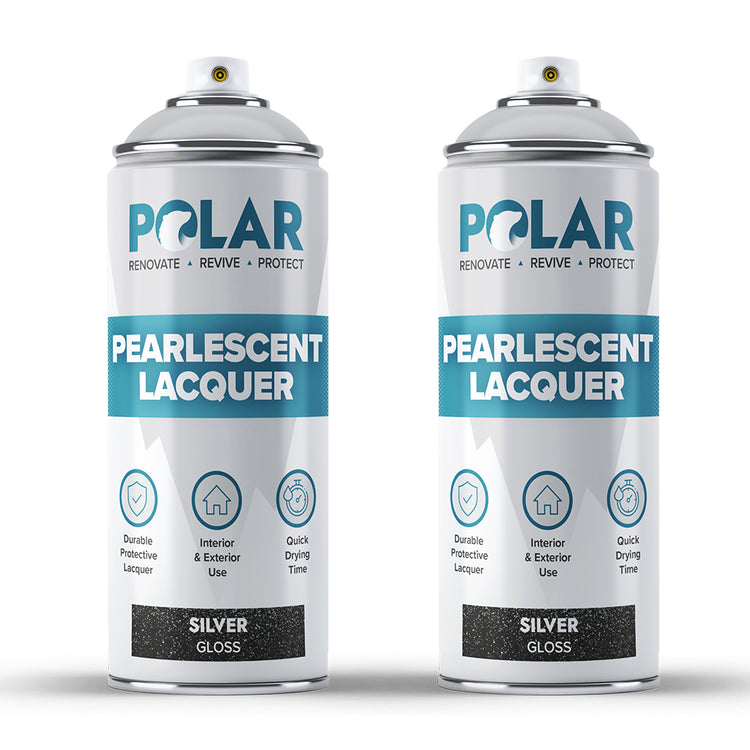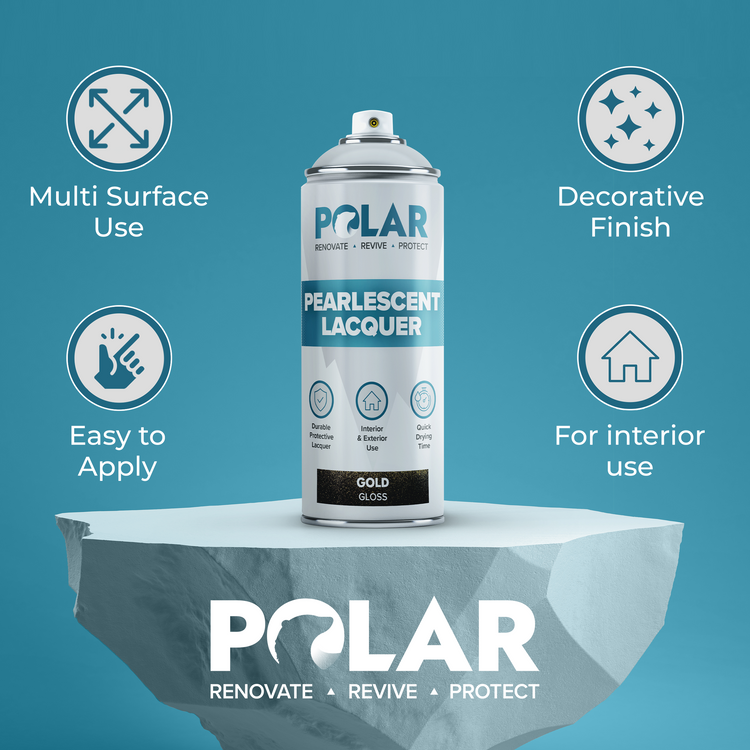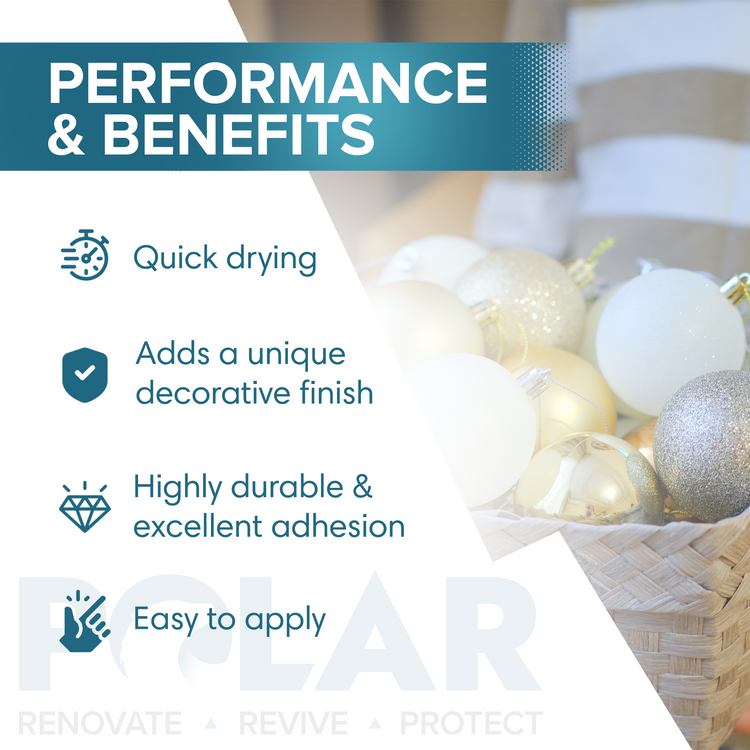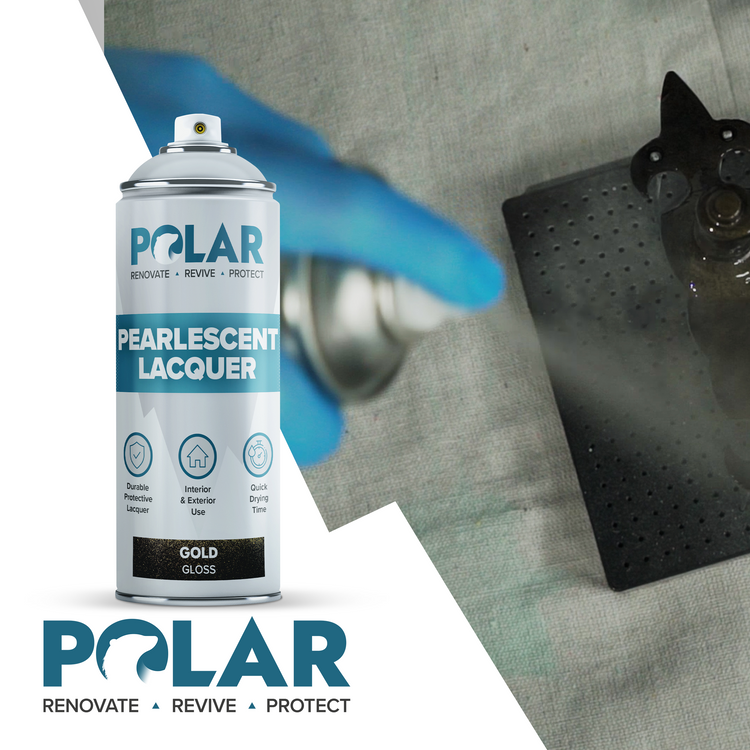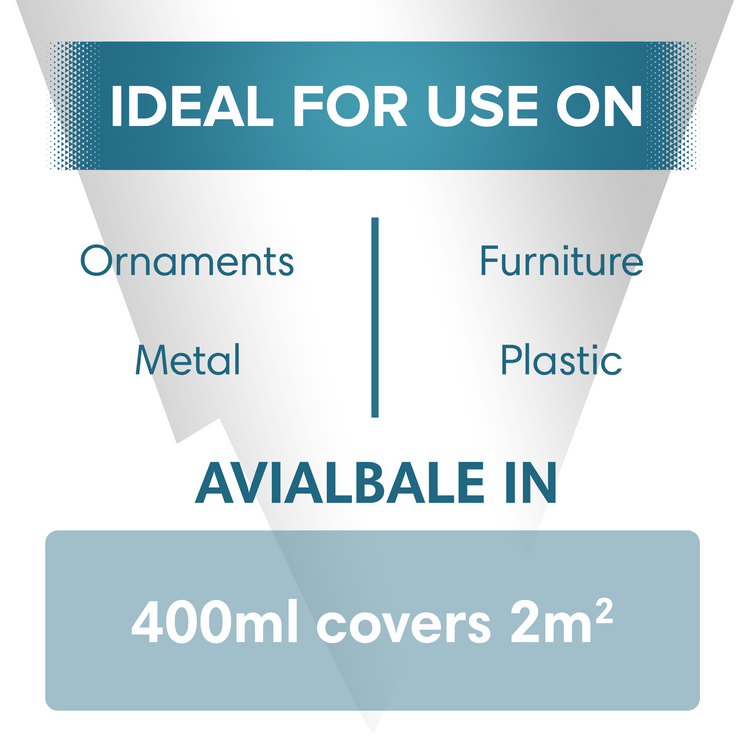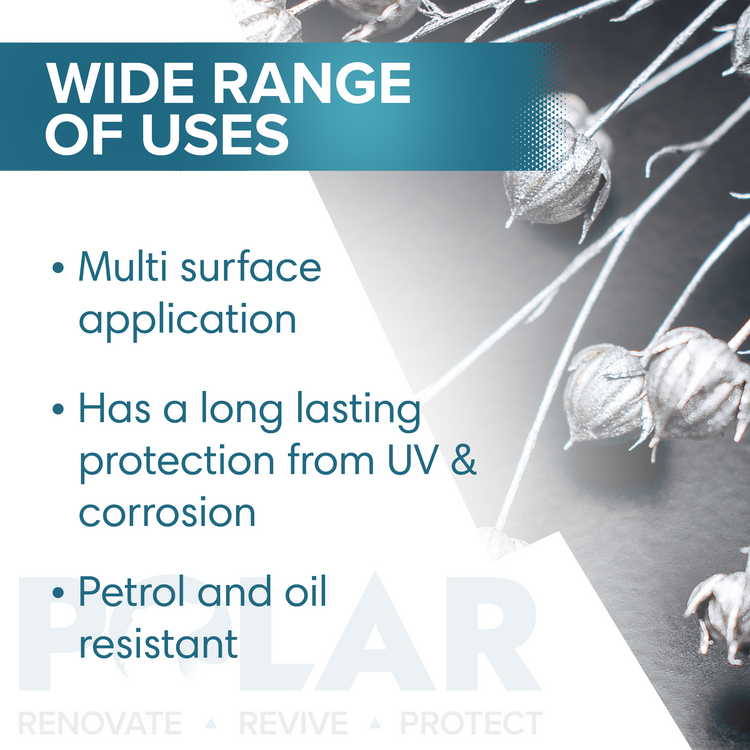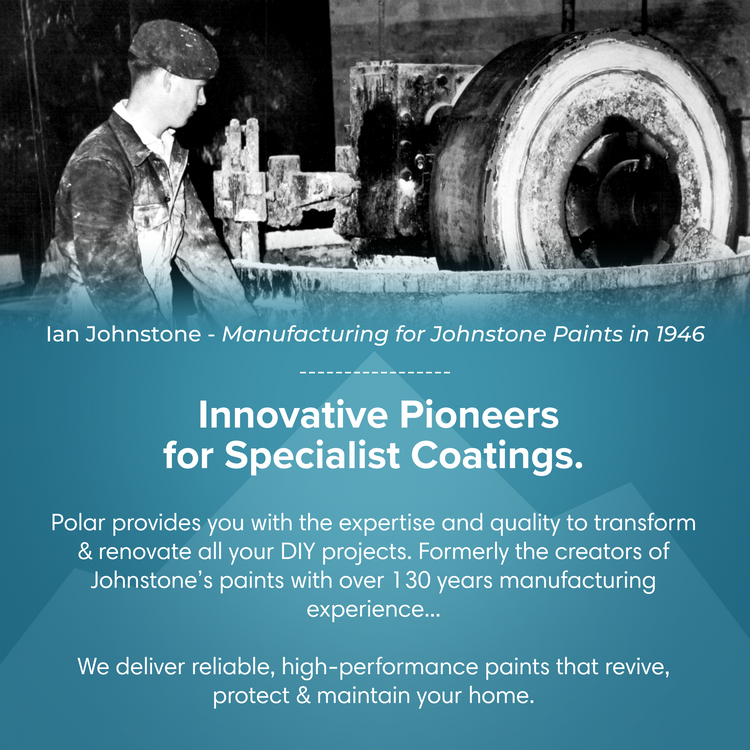 Product Details
DECORATIVE FINISH - Spice up ornamental or furniture surfaces around and outside your home. Adds a decorative "scattered pearl" finish to metallic or rigid plastic. Glossy pearl finish in either Gold or Silver that really gives an uplifting look to your home ornaments. 
UV & COLOUR FADE RESISTANCE - Polar Pearlescent Lacquer should be used as an overcoat in conjunction with an Acrylic Paint Primer. Apply to surfaces to give, not only an attractive pearlescent finish but also tough durability and high resistance to UV and colour fading. Adds protective layer on metallic and rigid plastic surfaces.
EASY TO APPLY - Spray action paint that is quick and easy to apply. Prior to application, make sure the surface has been primed with an Acrylic Paint Primer. Ensure the surface is clean, dry and free from dust, grime and grease. Attach to Polar Trigger Gun for optimal precision spraying. Apply 2-3 light coats, leaving 10-15 minutes between coatings. Allow 24 hours for the paint to fully harden.
EXCELLENT COVERAGE & ADHESION - Polar Pearlescent Lacquer is an acrylic-based lacquer that provides outstanding adhesion to primed metallic and plastic surfaces. Spray paint action delivers optimal and even coverage across surfaces - when applying 2-3 light coats.
MULTI-SURFACE USE - Delivers a high-quality glossy finish in either Silver or Gold. For best and most effective scattered pearlescent results, apply on top of a dark undercoat. Due to high UV and colour fade resistance, it can be applied to interior or exterior surfaces. Ideal for metallic or rigid plastic, such as ornaments, lamps, figurines, furniture, frames and more.
Use For The Following Surface Types

Ceramic

Metal

Plastic

Wood
Technical Specifications

Interior/Exterior
Interior & Exterior
Number of Coats
Two - Three
Dry Time
Touch Dry: 10-15 minutes
Dry: 24 hours
Colours
Silver & Gold
Size
400ml

Application

Preparation

Before applying Pearlescent Lacquer, prepare the surface with an acrylic primer.
Ensure the surface is clean, dry and free from dust, grime, grease and oils.
If and where necessary, lightly smooth the surface with abrasive paper for optimal adhesion.
Pearlescent Lacquer works most effectively when applied to dark top coats.

Application

Once the surface is correctly primed, apply Pearlescent Lacquer directly to the surface.
Attach to the Polar Trigger Gun, for increased application accuracy and precision.
Shake thoroughly before use.
Do not apply too close to the surface - recommended 20-25 cm distance.
Apply 2-3 light coats as necessary, to achieve total and even coverage.
Allow 10-15 between each coating.
Minimum 24 hours for full paint hardness.
Downloads
Related Videos