Polar Bitumen Paint
Aromatic Solvent Free & Low Odour
Repurposed Oxidised Bitumen
Increased Flexibility & Performance
Free next day delivery
on all UK orders.
Learn more
Free Technical Support
Quality Assurance
Made in the UK
30 DAYS FREE RETURNS
Accepted Payment Methods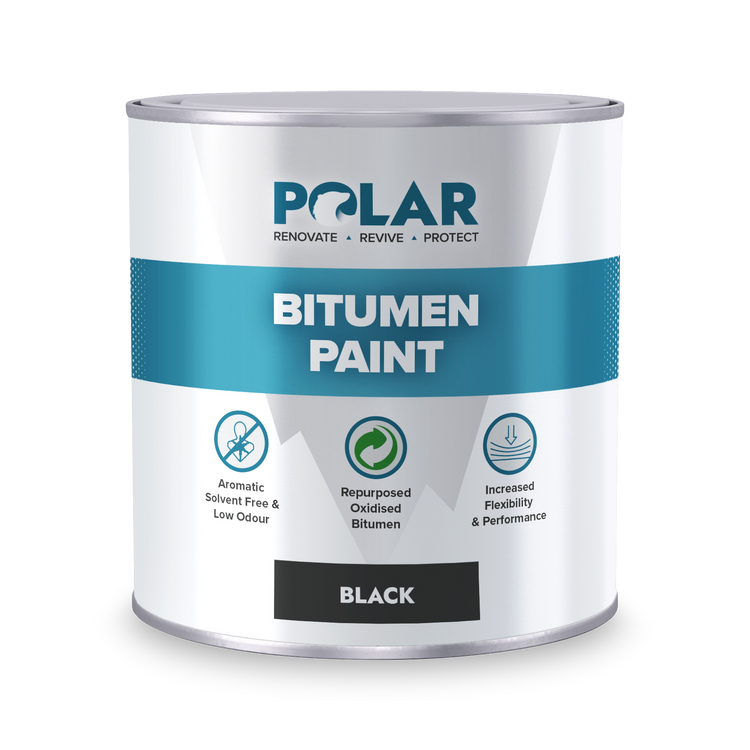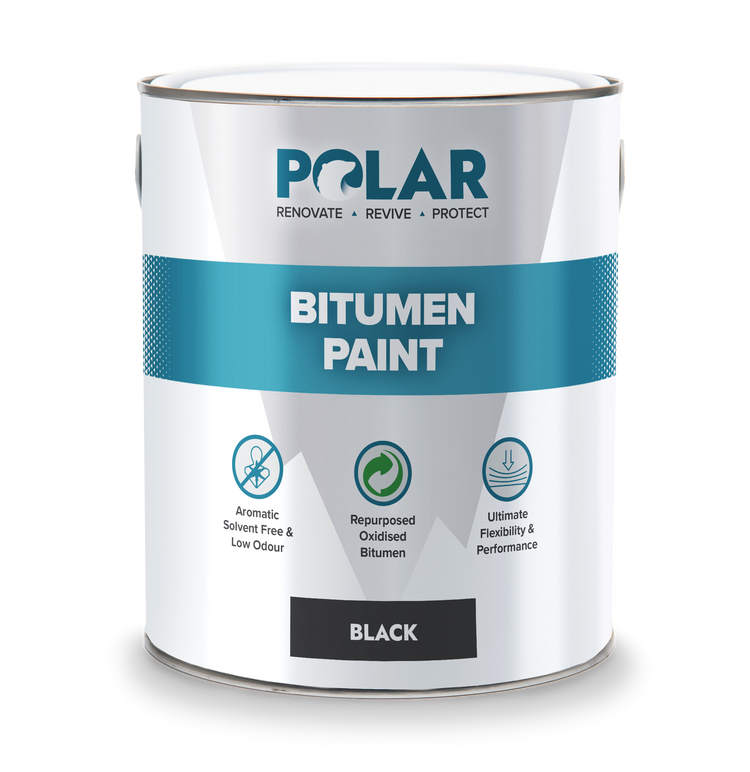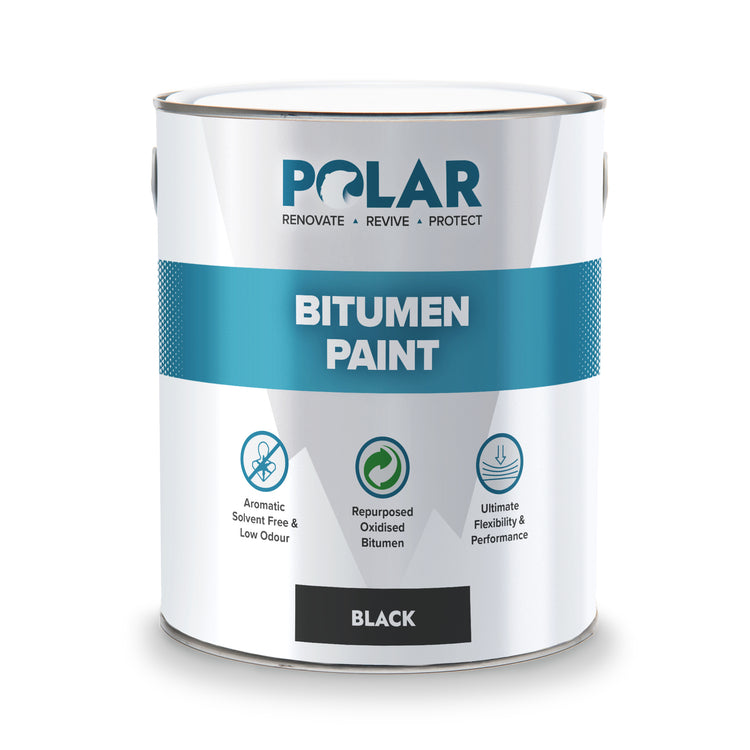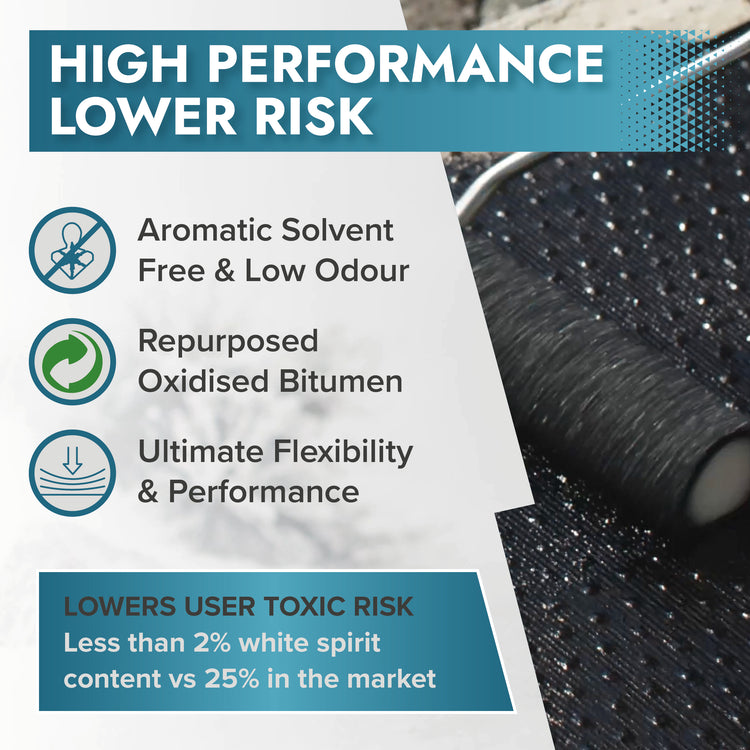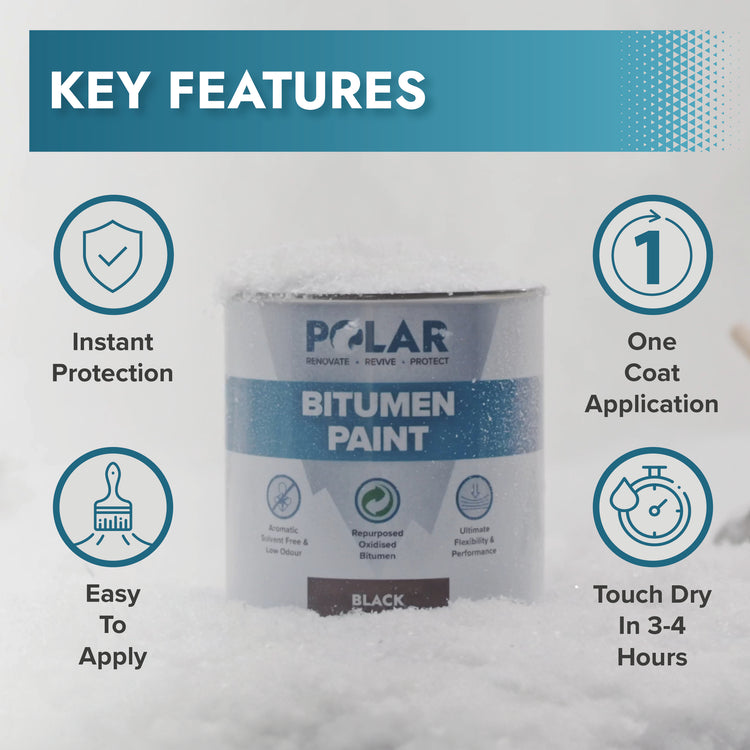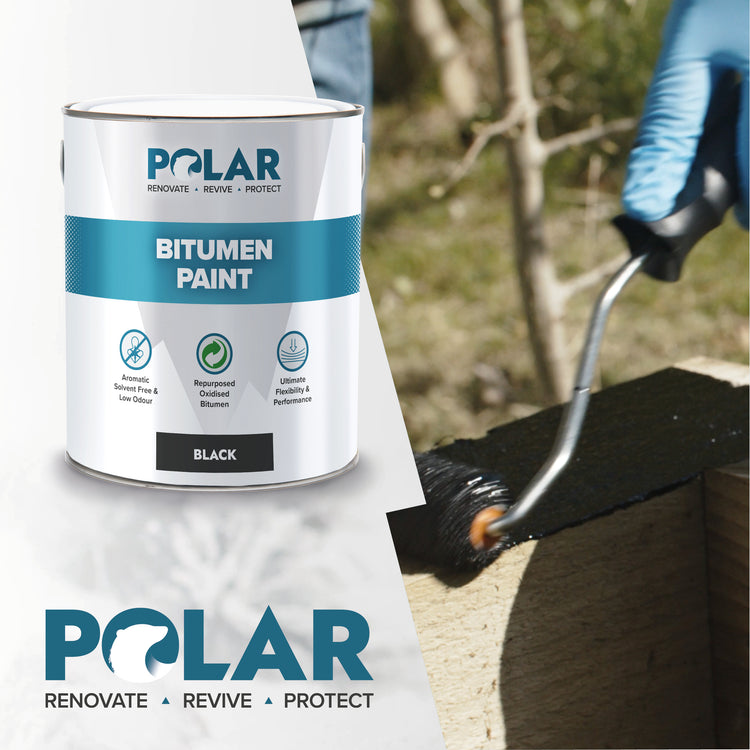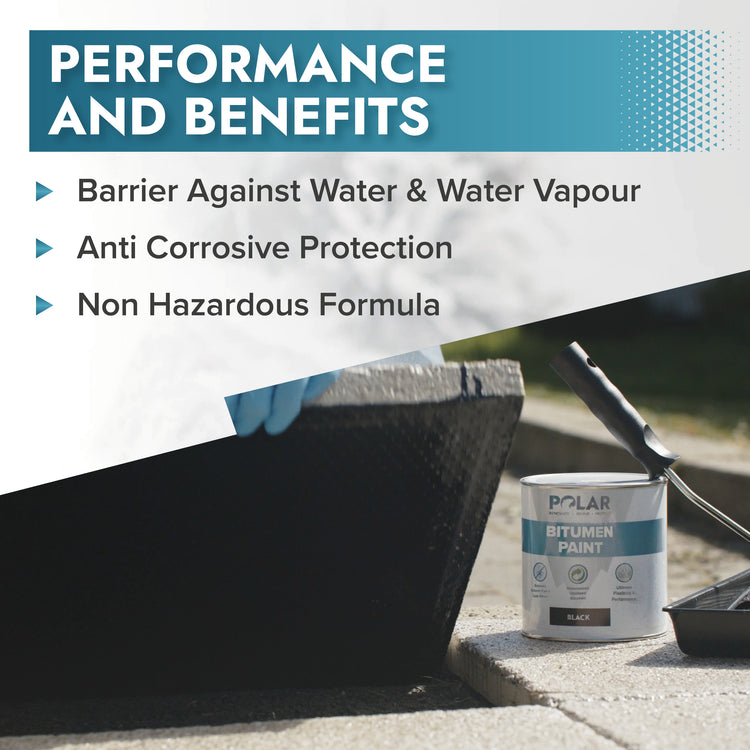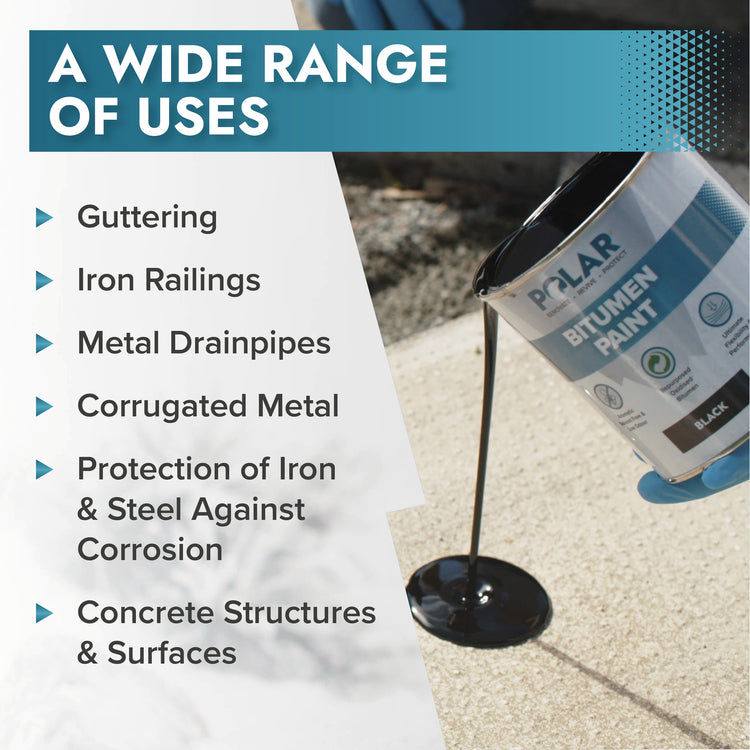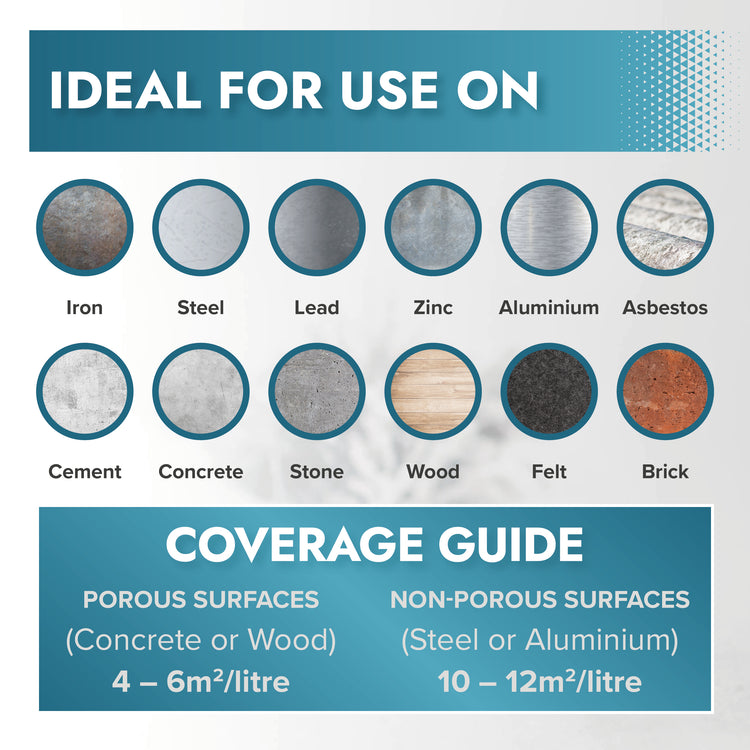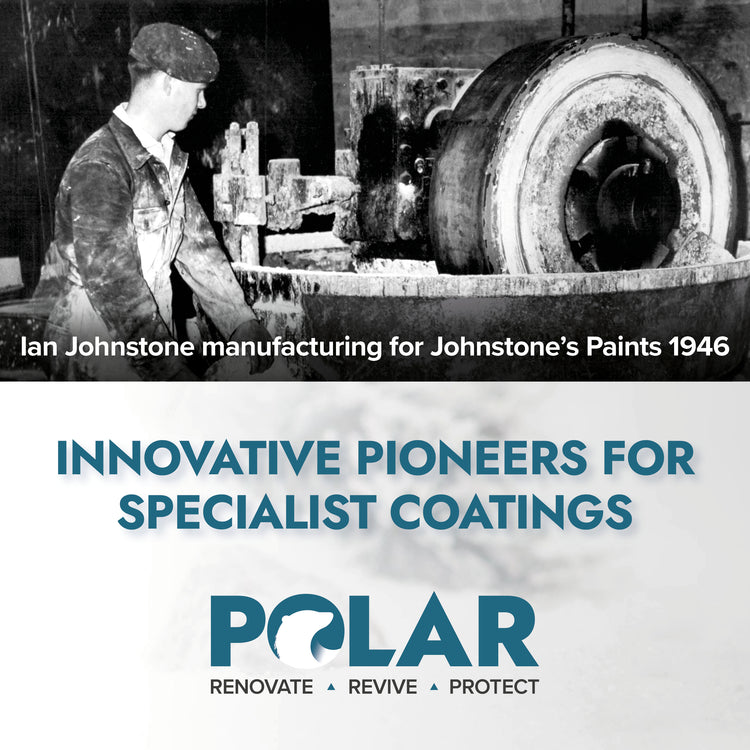 Product Details
RESTORATIVE TOPCOAT – Polar Bitumen Paint is a medium viscosity bitumen in white spirit. To protect and renew a wide variety of substrates. The ideal fast drying solution to provide fully waterproof metal protection and overcoating of wood and felt roofing. Apply to the affected surface area to instantly seal.
PROTECTIVE BARRIER - Crack resistant and weatherproof to provide a watertight finish. Ideal for rejuvenating topcoat over aged bituminous roof materials, corrugated sheets, and felts. Or apply to new surfaces to protect against weathering.
PROTECTION & SEALING - Use as a traditional protective coating for wrought iron railings, metal drainpipes/guttering and corrugated metal roofing. Sealing and protection of exposed concrete structures and surfaces. Barrier against water and water vapour for brickwork, blockwork, and stonework. Protection of iron and steel against corrosion.
EASY TO APPLY – For best results and optimal waterproof protection apply with a brush or roller. All surfaces should be smooth, clean, dry, and free from frost, oil, grease, condensation, and other contaminations. Remove any organic growth with a fungicidal wash as may be necessary and/or pressure washer off. If the surface is porous or still dusty after cleaning it is recommended to prime with Bituminous Primer. Drying time is around 2-4 hours at 20C.
MULTI SURFACE USE - Suitable for use on substrates such as iron, steel, lead, zinc, aluminium, asbestos, cement, concrete, green concrete, stone, wood, felt and brick. Ideal for large civil projects, Polar Bitumen Paint meets the requirements of a highways/civil engineering grade cutback bitumen. Or for home DIY jobs or large roofing maintenance jobs for commercial buildings.
Coverage Calculator

How Much Do I Need?

Measure your area precisely, drop the numbers into this smart calculator and it will tell you straight away how many litres you'll need to complete your project.
Use For The Following Surface Types

Asphalt

Bitumen

Brick

Concrete

Felt

Metal

Wood
Technical Specifications

Interior/Exterior
Exterior
Number of Coats
One coat
Coverage
Porous Surfaces: 1 Litre covers up to 6m²
Non-Porous Surfaces: 1 Litre covers up to 12m².
Dry Time
Dry in 2-4 hours at 20 ̊C.
Colours
Black
Application
Brush or Roller
Application Temperature
5°C to 25°C
Paint Base
Solvent
Size
1 Litre & 5 Litres
Application

Preparation

All surfaces must be sound, stable and thoroughly clean and dry.
Metal surfaces should be wire-brushed to remove rust.
Where long-term protection is required an initial treatment of a rust-inhibitive product such as red lead or zinc phosphate should be used.
Loose or blistered paint should be removed, as should tar-based paint systems.
New galvanised surfaces should be roughened with a wire brush.

Application

Ready for use and should not be thinned.
Stir well before use.
Apply by brush or roller.
One coat is sufficient on most substrates however two coats are recommended.
The first coat should be allowed to dry (normally 2-4 hours depending on weather conditions) before the second coat is applied.

Finishing Up

Dry in 2-4 hours at 20°C
Clean all tools with White Spirit.
Any spillage should be wiped o surfaces before the paint has set.
Keeps for up to 2 years if stored correctly in an unopened container.
Downloads
Related Videos