Polar Floor & Garage Paint
Excellent Chemical Resistance
Easy To Use
Extremely Durable FInish
Buy on Amazon
Free next day delivery
on all UK orders.
Learn more
Free Technical Support
Quality Assurance
Made in the UK
30 DAYS FREE RETURNS
You might also need
Accepted Payment Methods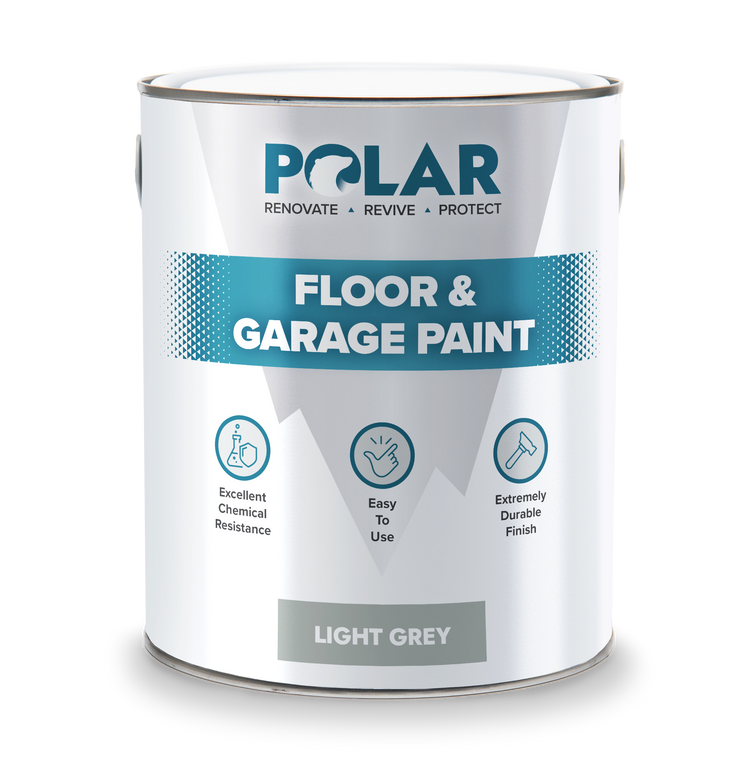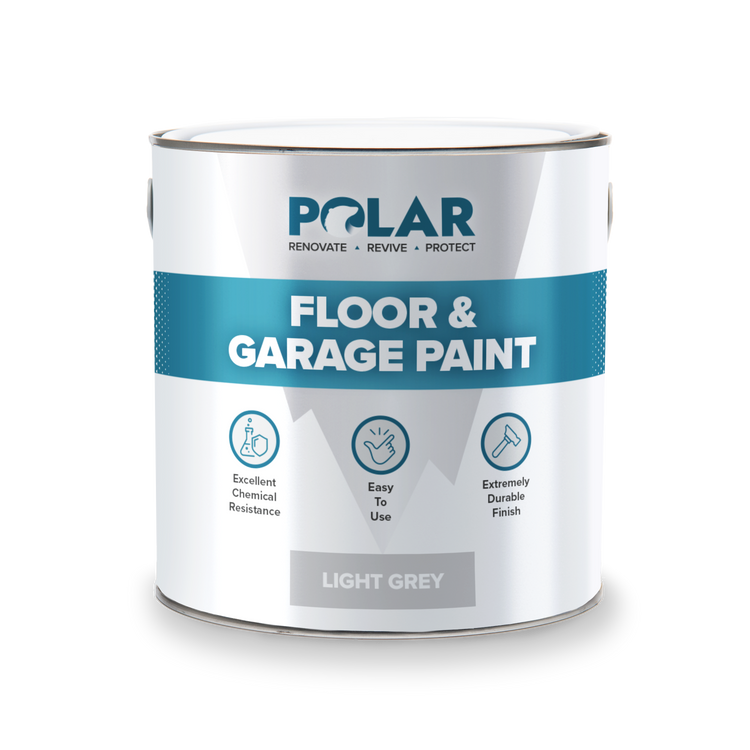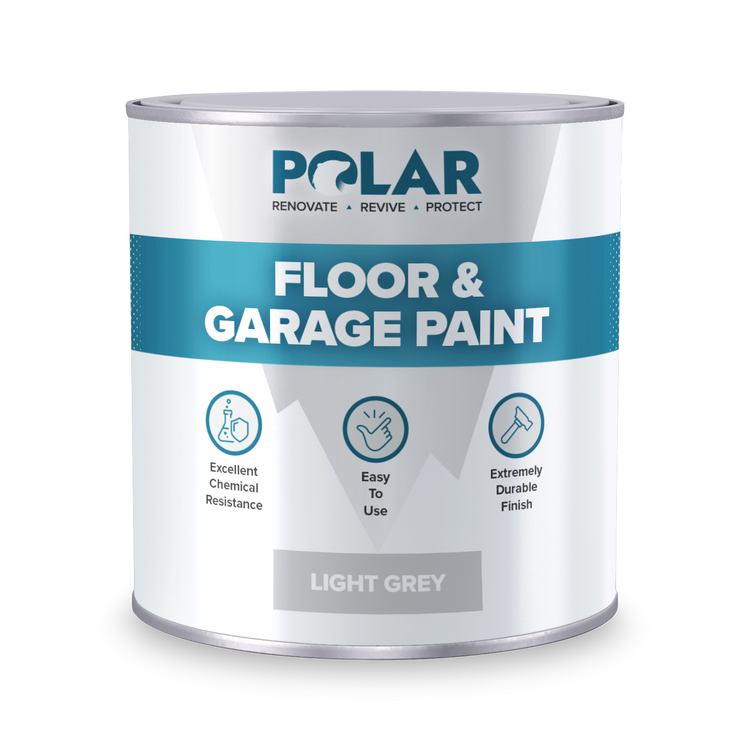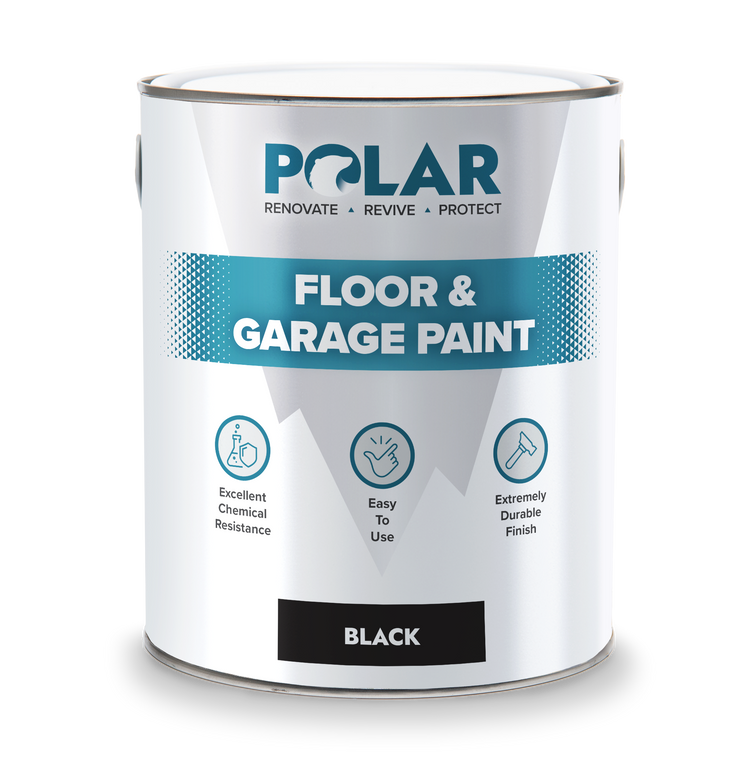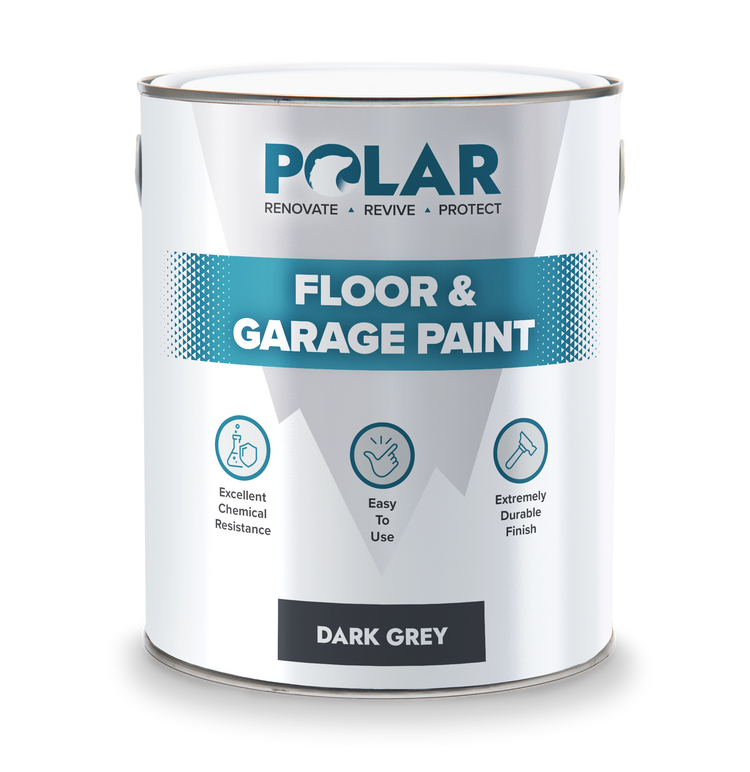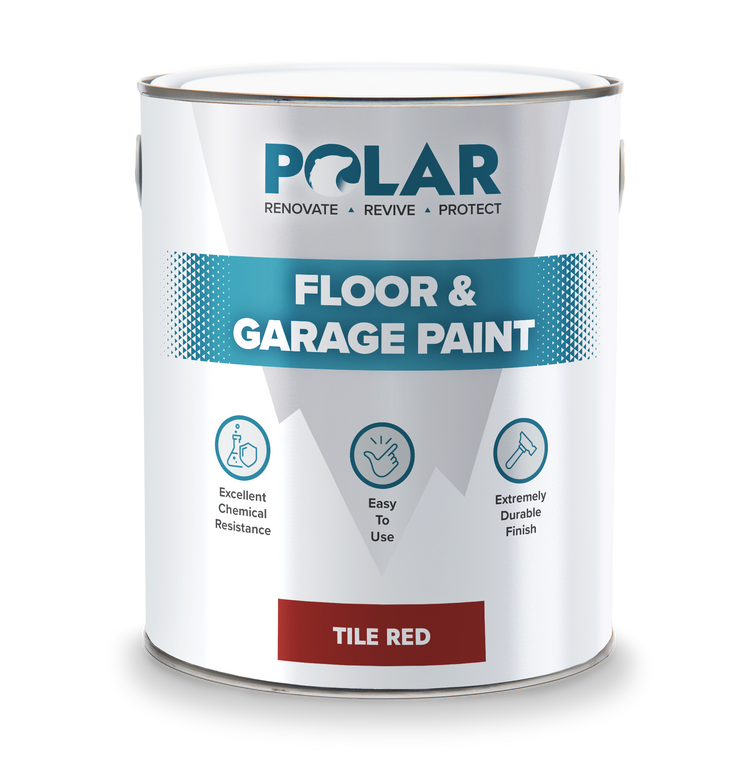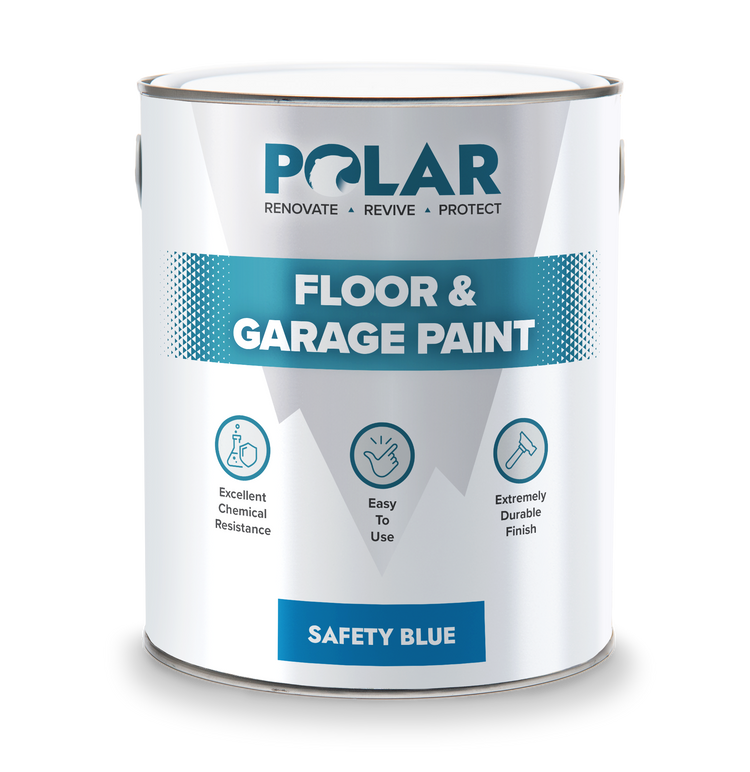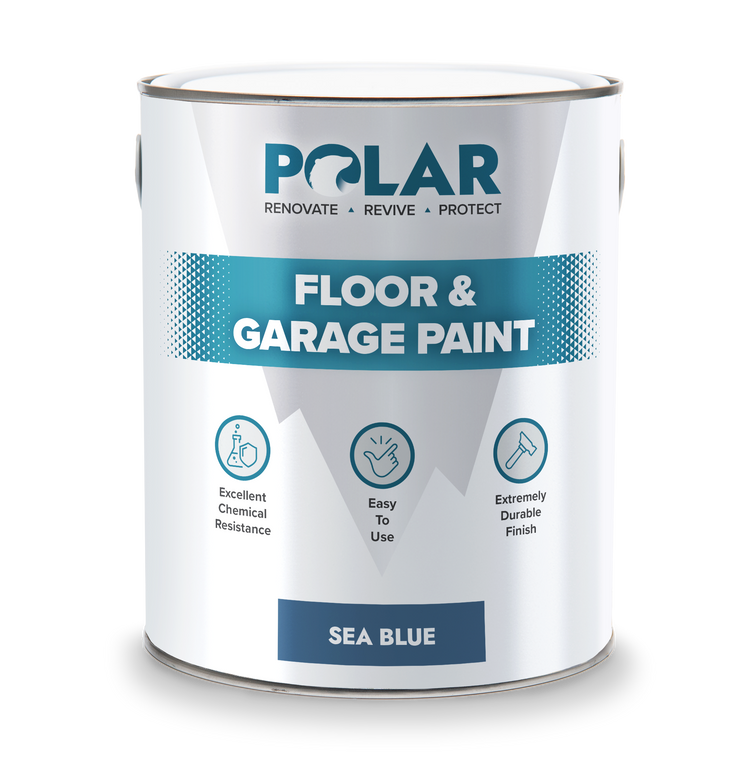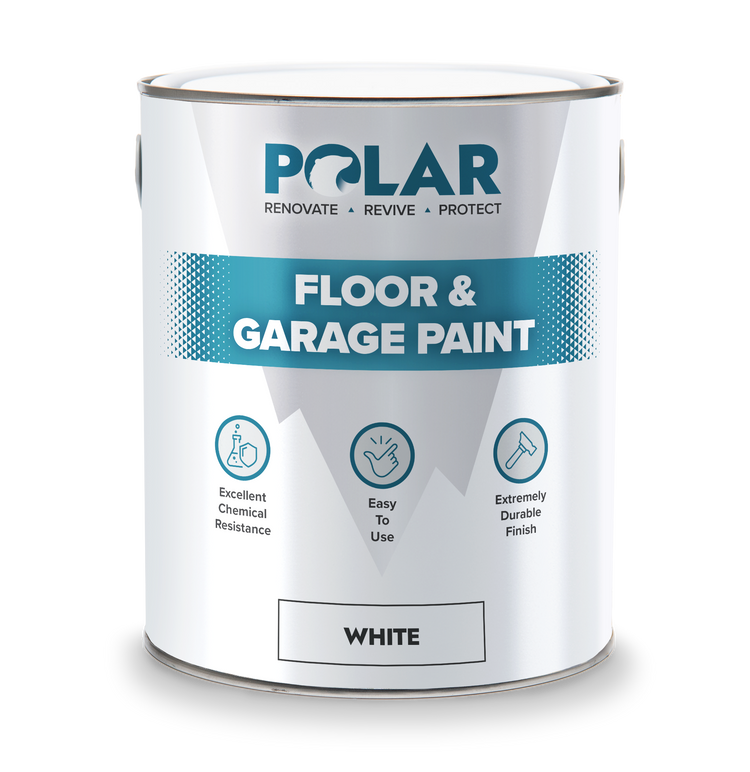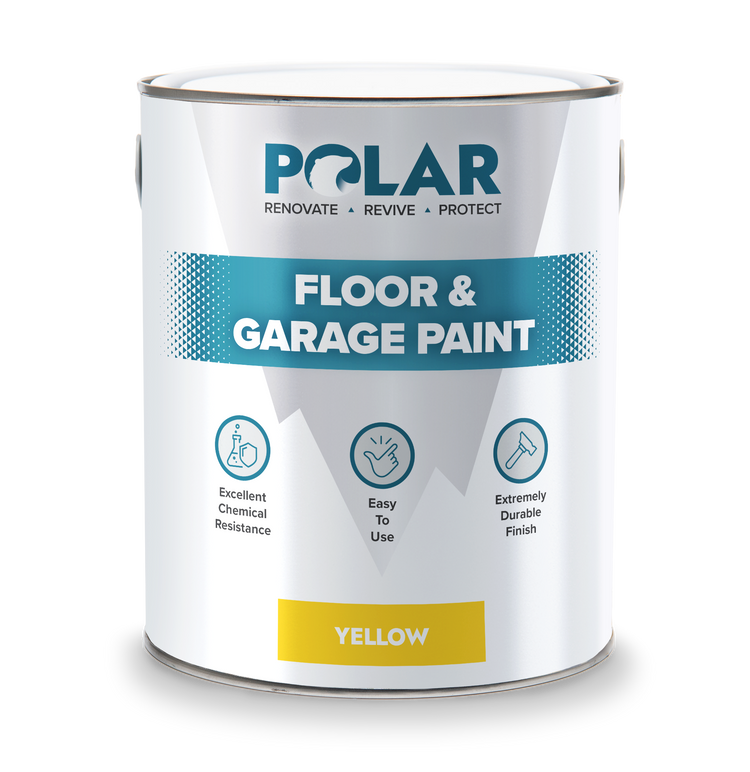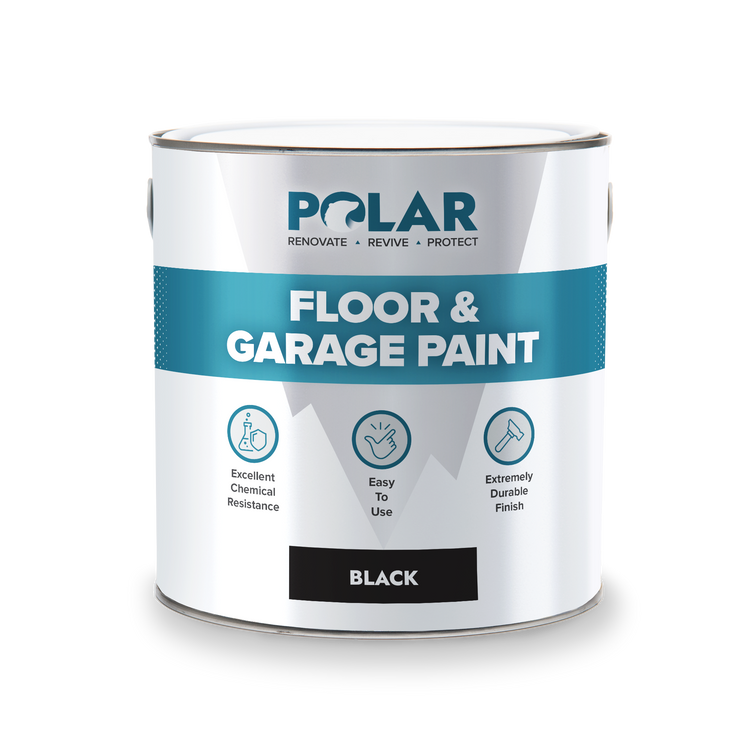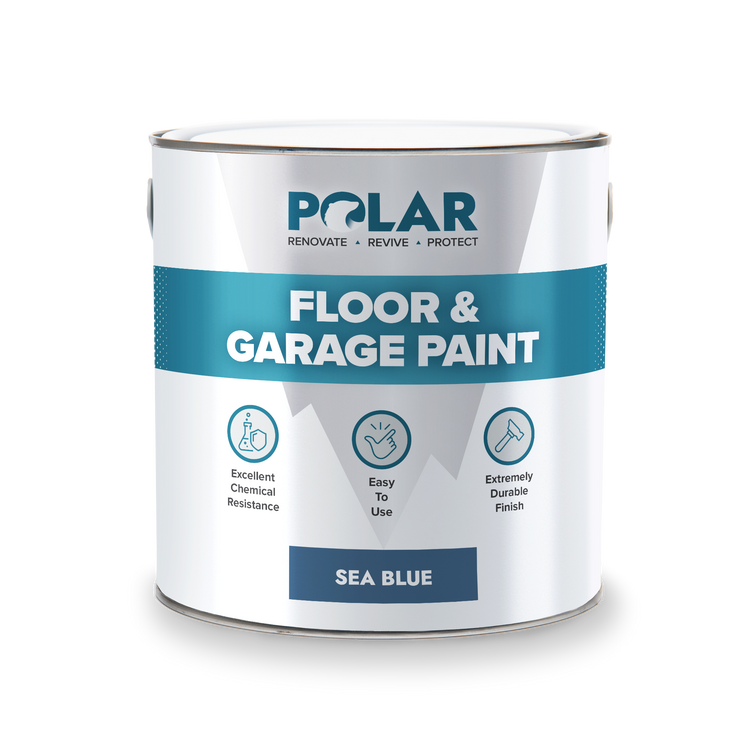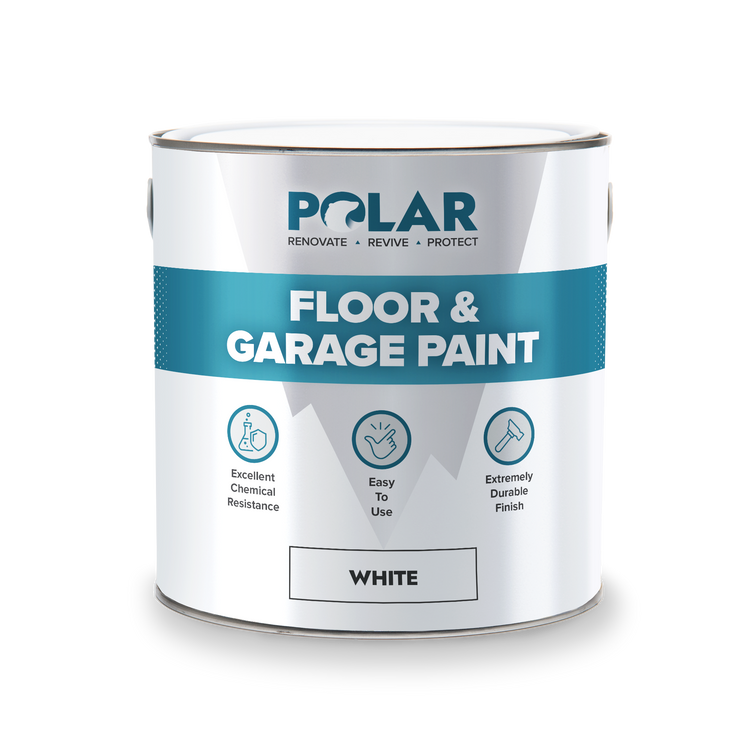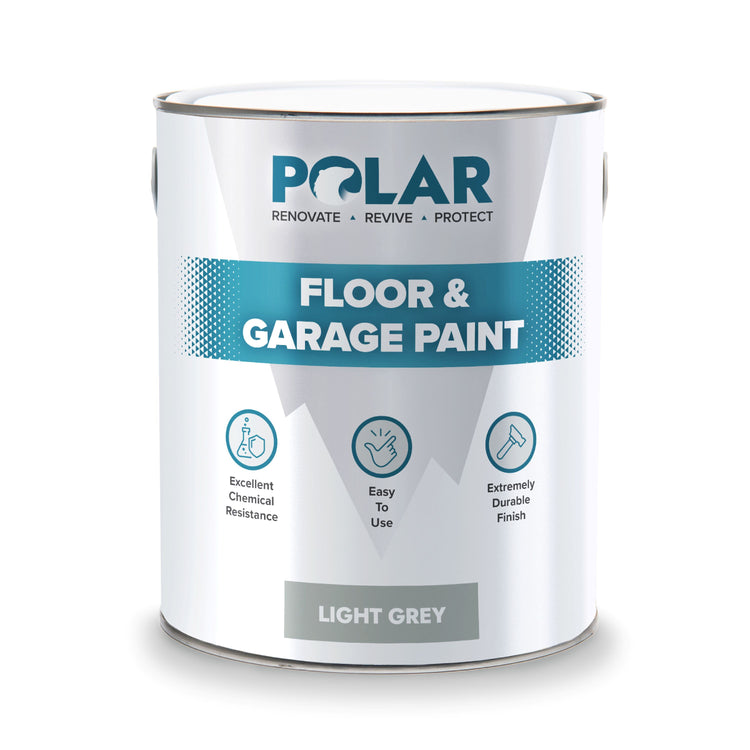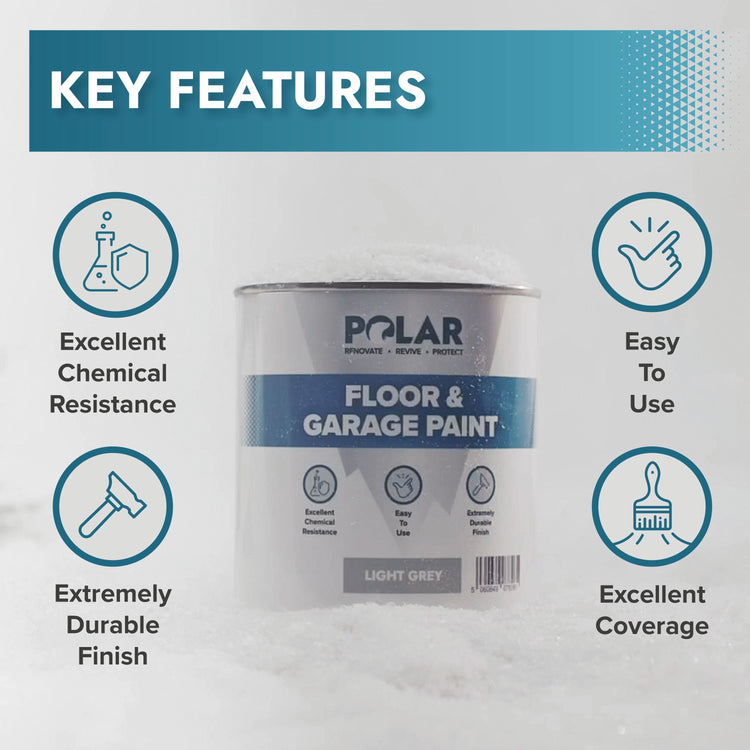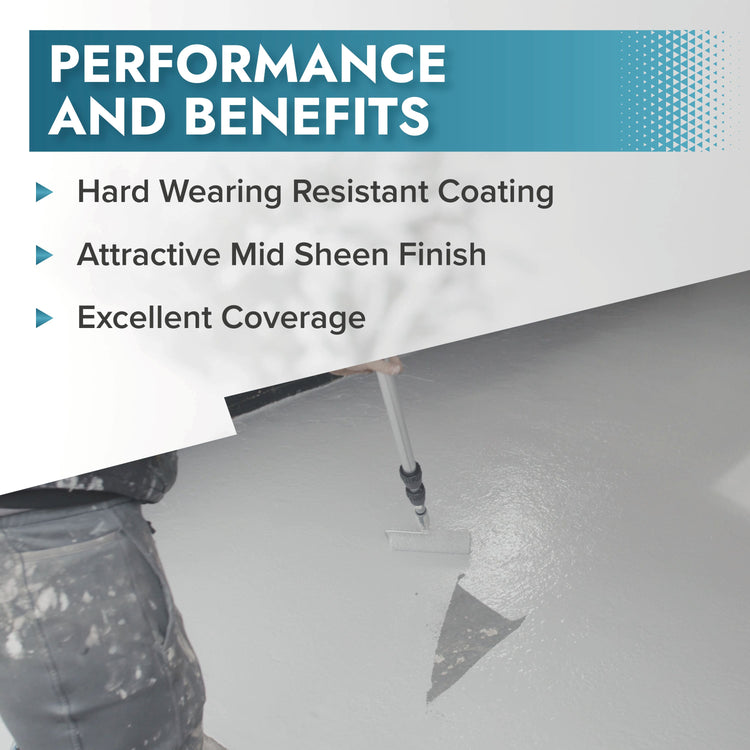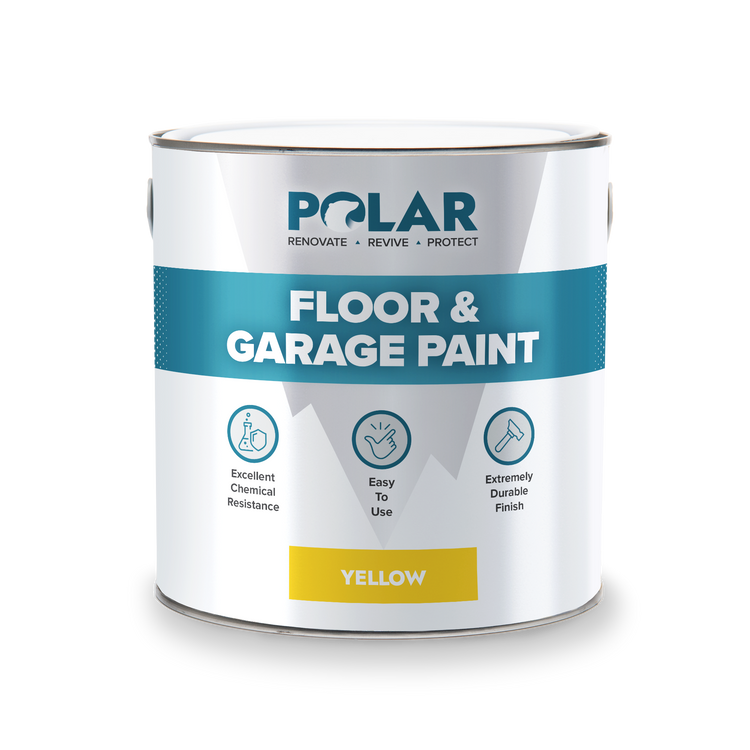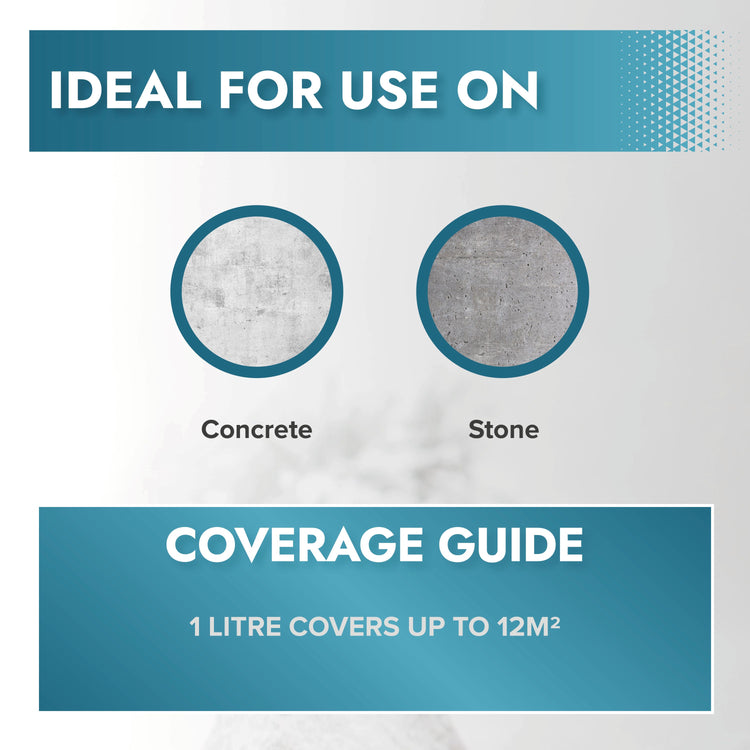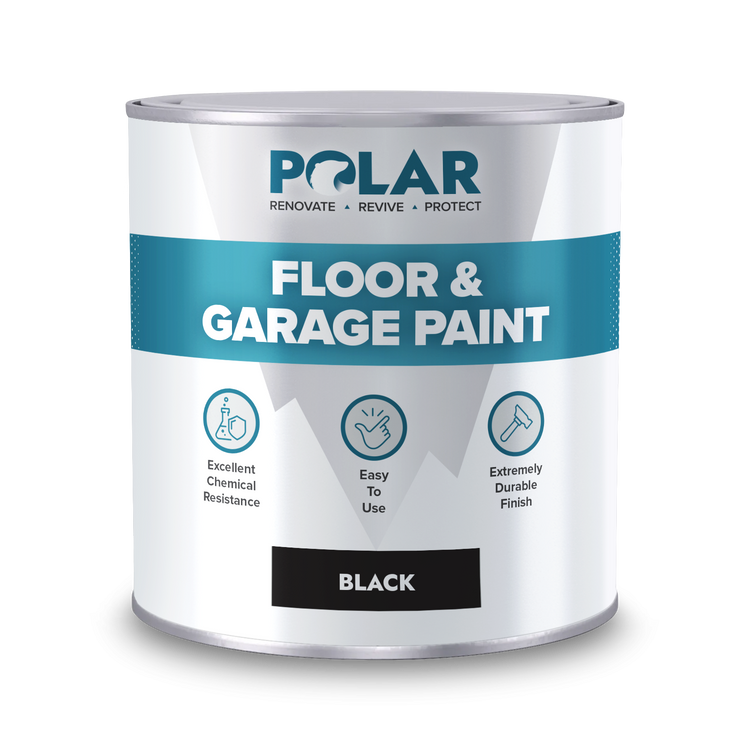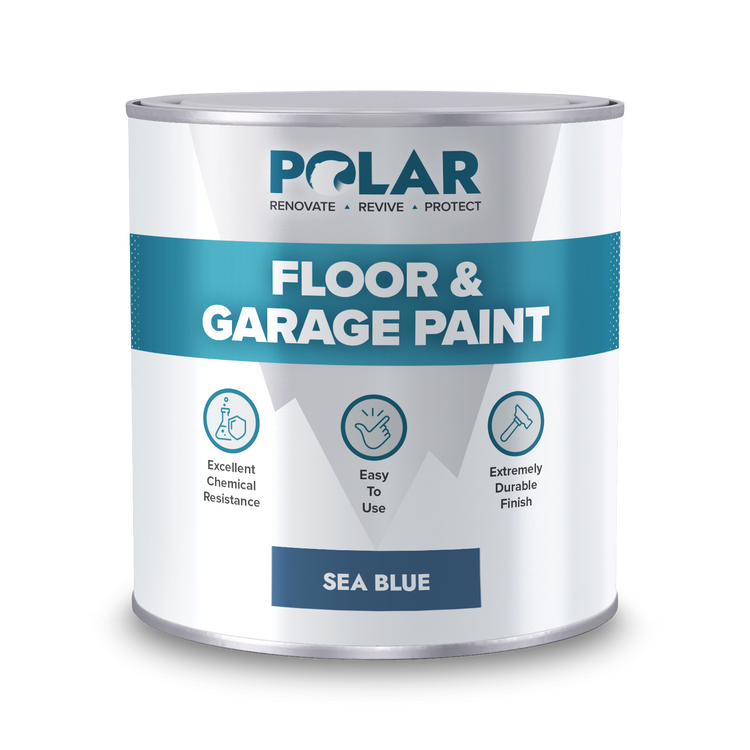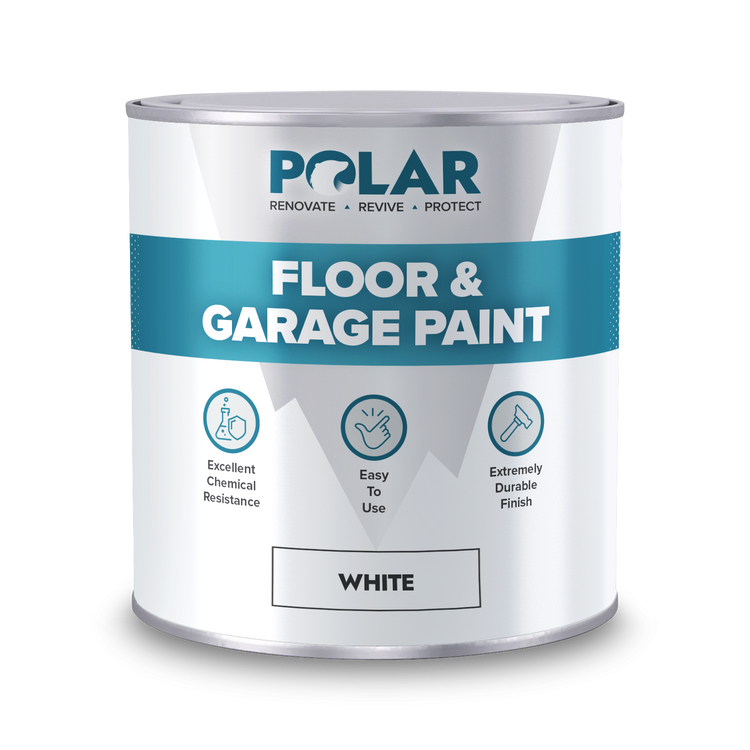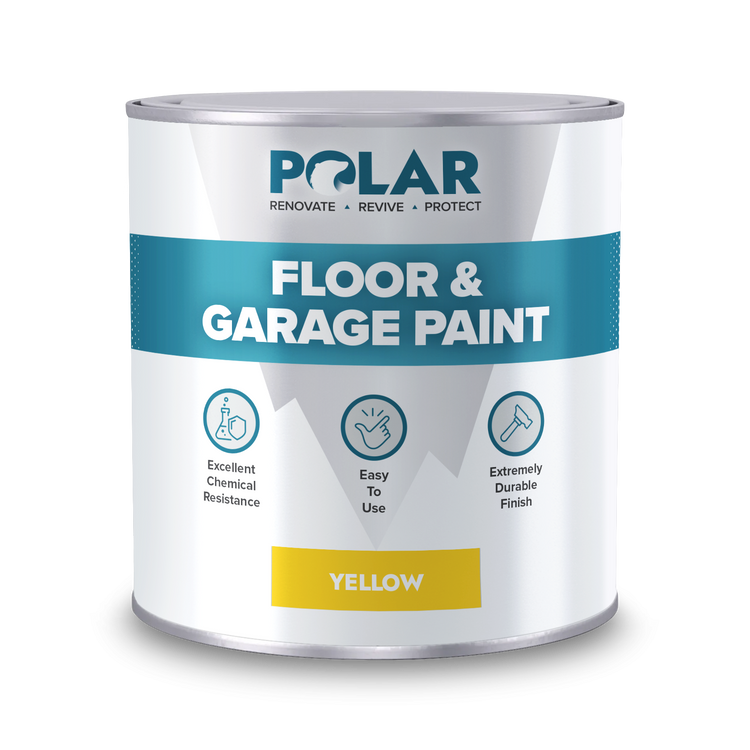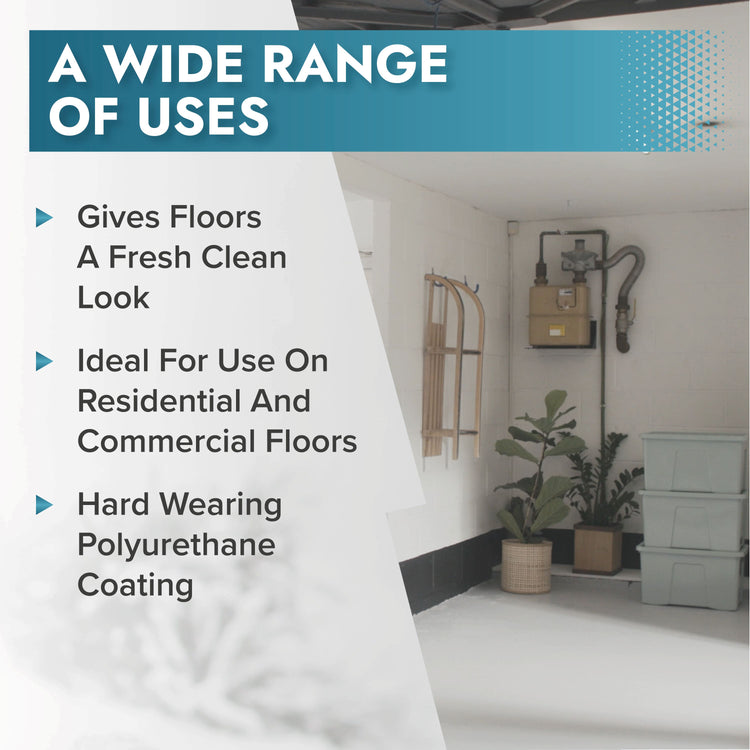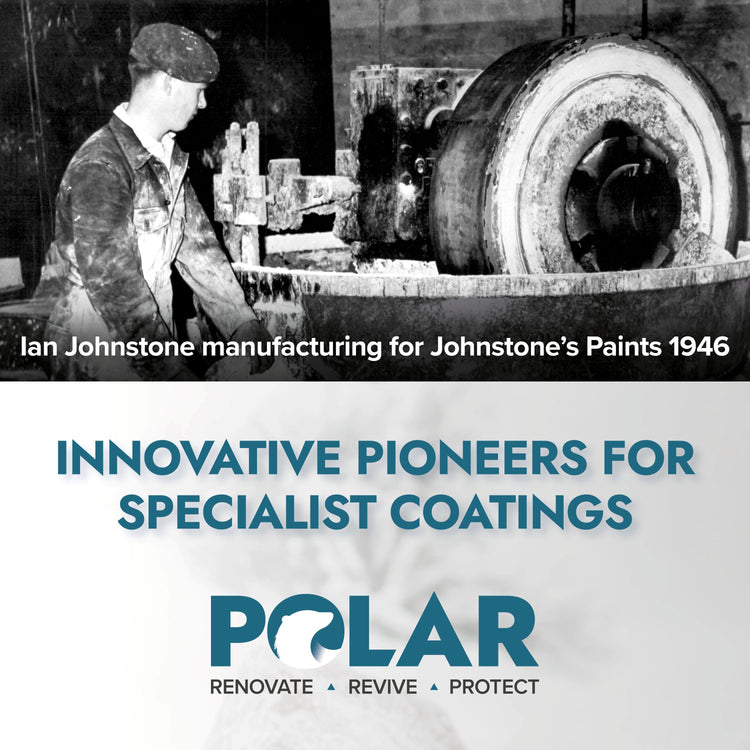 Product Details
TOUGH & DURABLE – Polar Floor & Garage Paint is a hard-wearing solvent based coating. Ideal for heavy-traffic areas such as warehouses or factories. Our Floor Paint stays compact and durable while giving a high-performance, attractive sheen finish. It stays resistant to many industrial chemicals, dust, moisture, and regular washing with water.
INTERIOR USE – Our high performing Polar Floor & Garage Paint is ideal for use on concrete stone floors in the factory, warehouse, corridor, doorstep, washrooms, commercial floors, and utility room environments. Or take our Floor Paint home and give your garage floors a refreshing & durable new look. Not recommended for use on Bitumen or Asphalt. Not to be used with the Polar Concrete Floor Sealer. Allow new concrete to mature for a minimum of 6 months before applying paint.
NO PRIMER REQUIRED - EASY TO USE - Just ensure the surface is clean & dry, free from dust & dirt. Our Floor & Garage Paint is touch dry in 2-4 hours after applying the first coat. For optimal protection & coverage, apply two even coats - allow minimum coating time of 16-24 hours.
EXCELLENT COVERAGE - Tackle any large garage or warehouse floor with ease and speed. Our Floor Paint spreads at a rate up to 60 square metres per 5 litres, giving excellent coverage while also adding slip resistance and protection against grease and oil spills.
ATTRACTIVE FINISH – Not only does our Floor & Garage paint protect, it provides an attractive mid-sheen finish to your warehouse, corridor, washroom. Give your garage floor that sleek new look in a variety of colours; Light Grey, Black, Yellow, Sea Blue - all with a mid-sheen finish.
Coverage Calculator

How Much Do I Need?

Measure your area precisely, drop the numbers into this smart calculator and it will tell you straight away how many litres you'll need to complete your project.
Use For The Following Surface Types

Concrete
Technical Specifications

Interior/Exterior
Interior
Number of Coats
Two
Coverage
5 Litres covers up to 60m²
Dry Time
Touch Dry in 2-4 hours
Minimum Overcoating time: 16-24 hours
Colours
Light Grey, Black, Sea Blue, Yellow & White
Application
Brush or Solvent Resistant Roller
Application Temperature
Above 10°C
Paint Base
Solvent
Size

5 Litres
Application

Preparation

Floor areas must be clean, dry and free of all contamination.
The floor must be allowed to dry.
Any dust or debris should be swept or vacuumed off.
Wall surfaces to be sealed should be brushed dry to remove dust and loose material.

Application

Stir well before use.
Use a Brush or a Solvent Resistant Roller to apply Floor & Garage Paint.
Coverage will vary dependent on the nature and porosity of the surface and the application method.
Priming is not normally required, however the first coat on concrete or porous surfaces, should first be thinned up to 10% with white spirit and allowed to dry.
Applying an even coat.
2 coats are normally required, allowing a minimum over coating time of 16-24 hours.

Finishing Up

Touch dry in 2-4 hours.
Apply second coat of Floor & Garage Paint after a minimum of 16-24 hours.
Allow 7 days after painting before driving on.
Clean all equipment with white spirit immediately after use.
Keeps for up to 2 years if stored correctly in an unopened container.
Downloads
Related Videos