Polar Floor Rejuvenator
Easy To Apply
Hard Wearing & Water Resistant
Renews & Protects
Buy on Amazon
Free next day delivery
on all UK orders.
Learn more
Free Technical Support
Quality Assurance
Made in the UK
30 DAYS FREE RETURNS
Accepted Payment Methods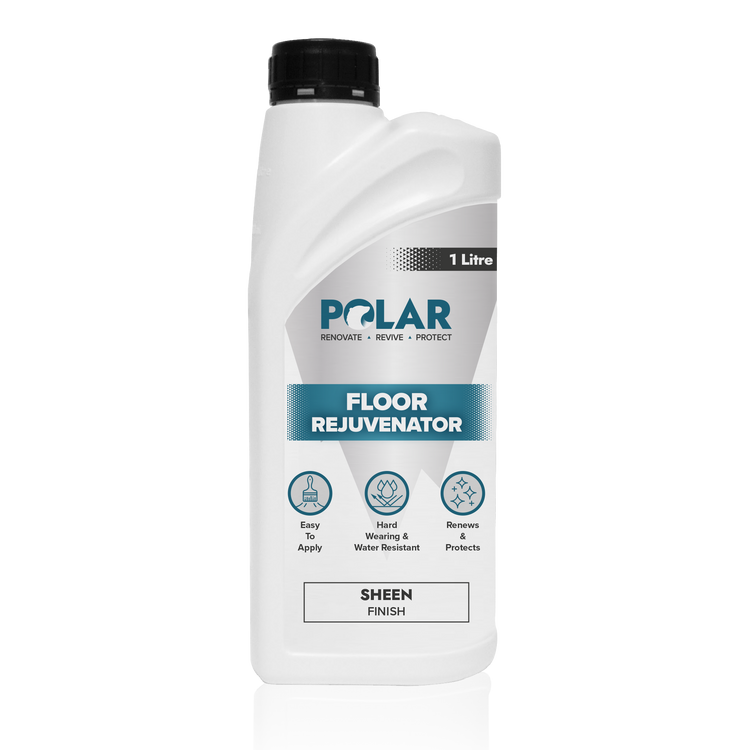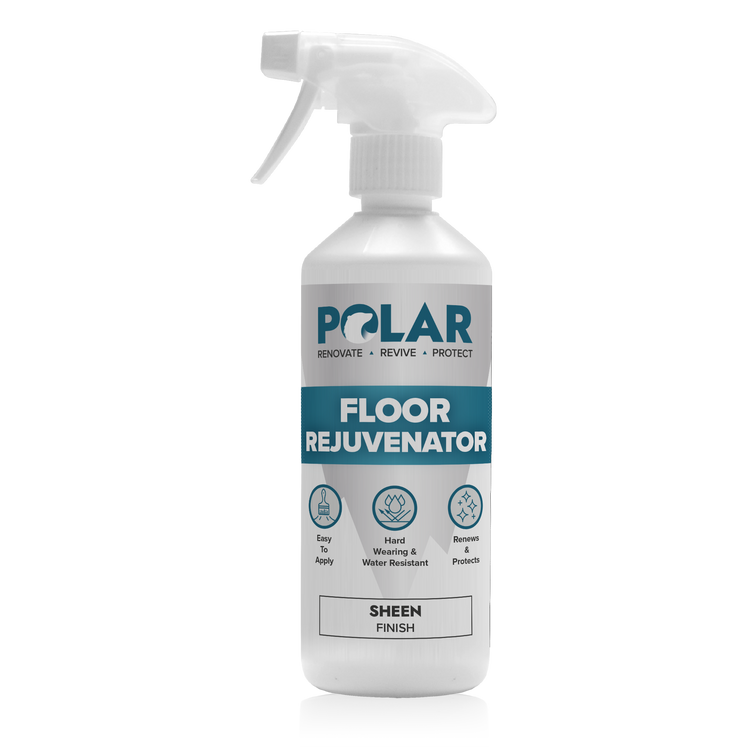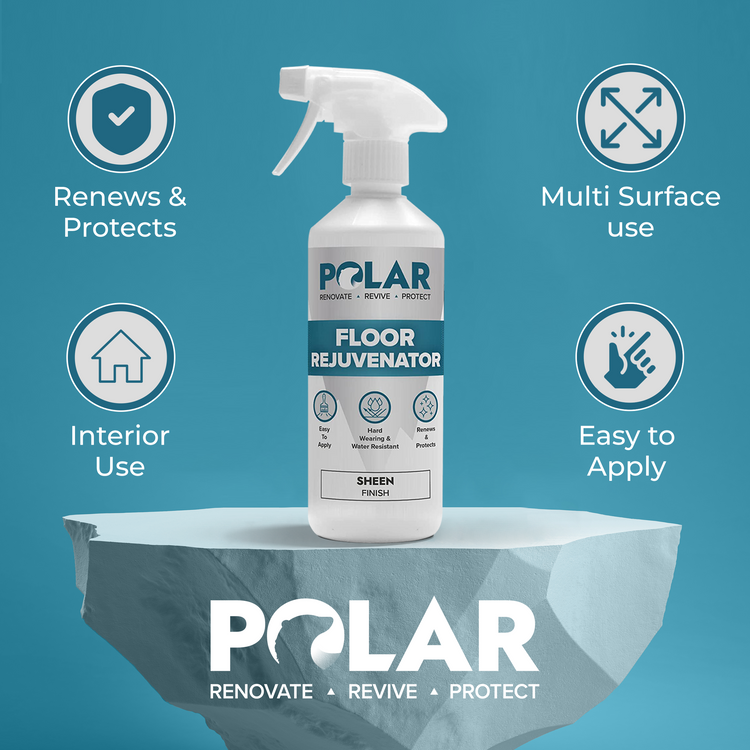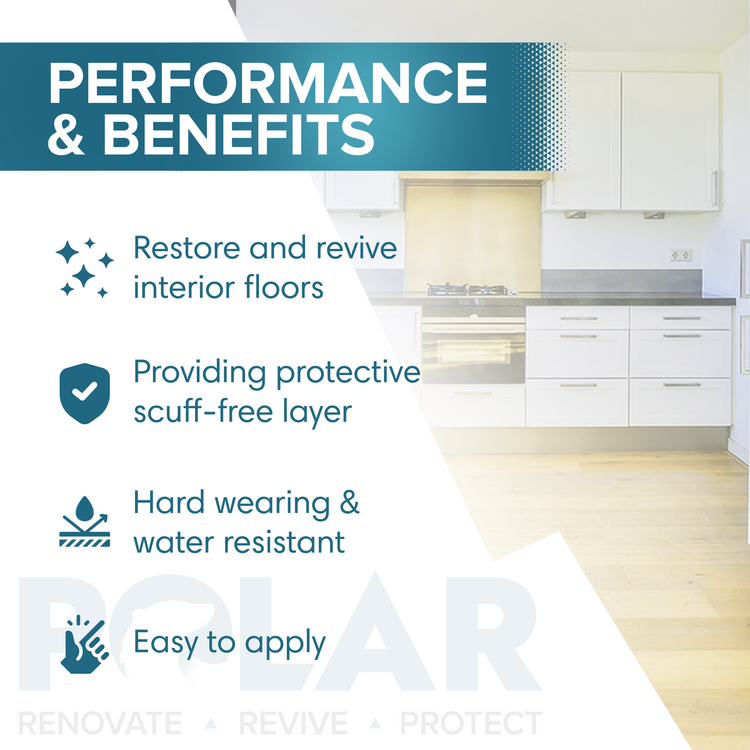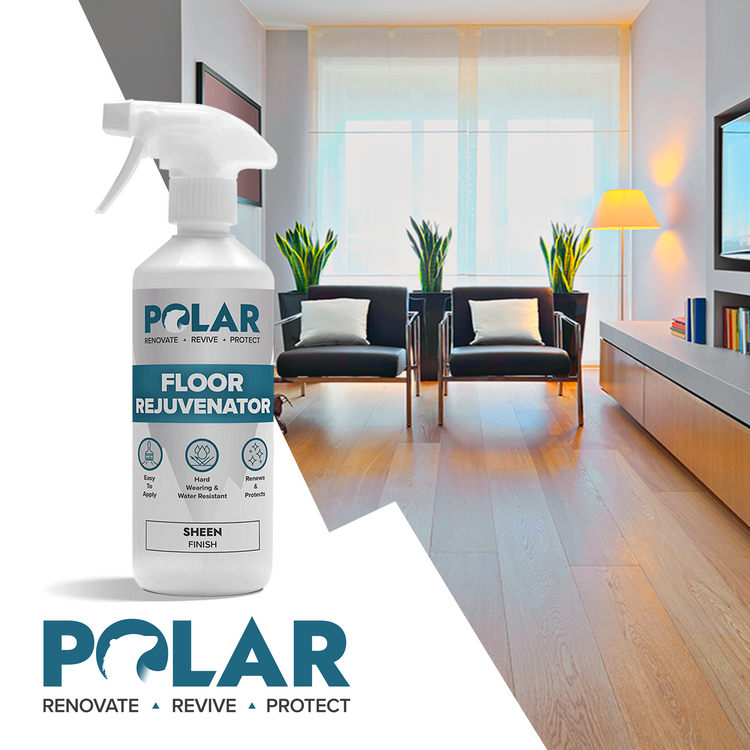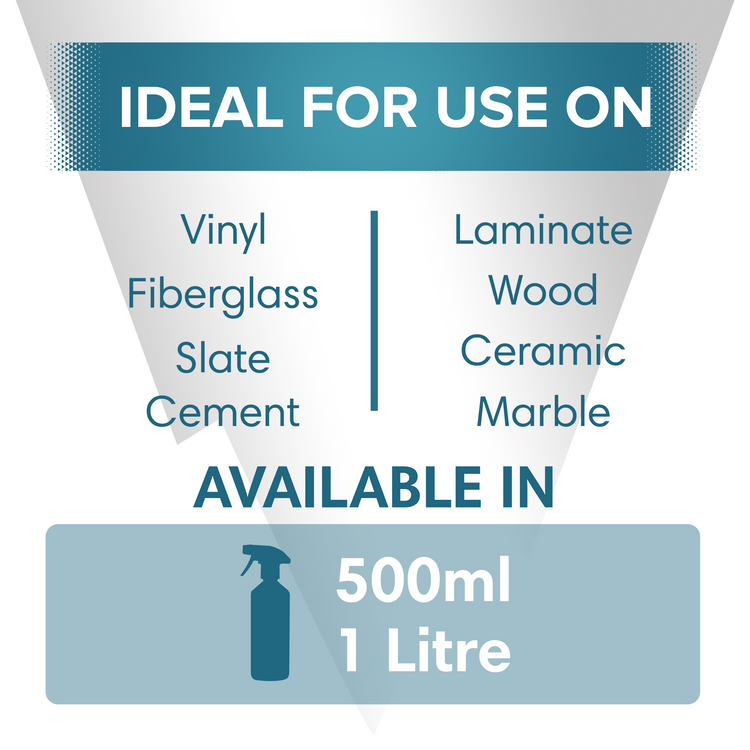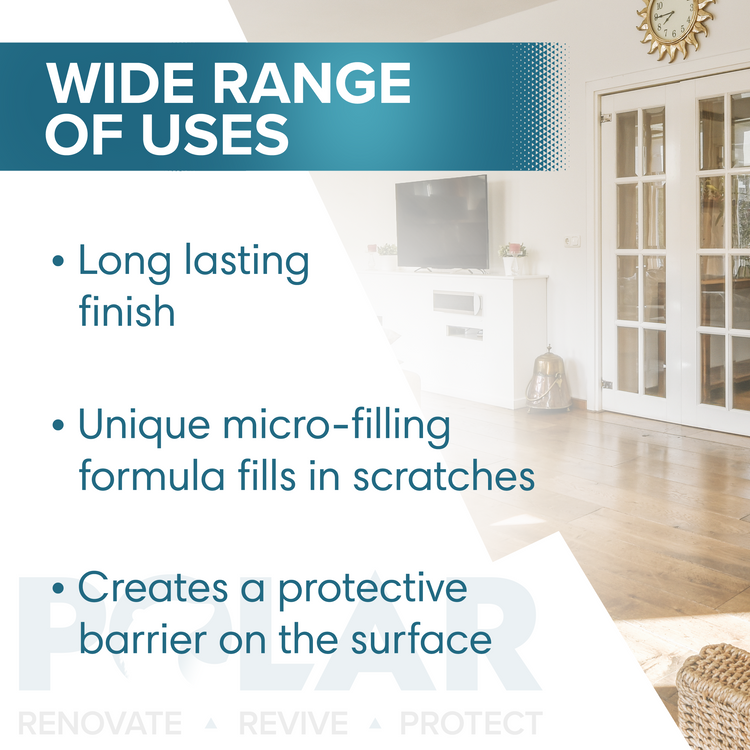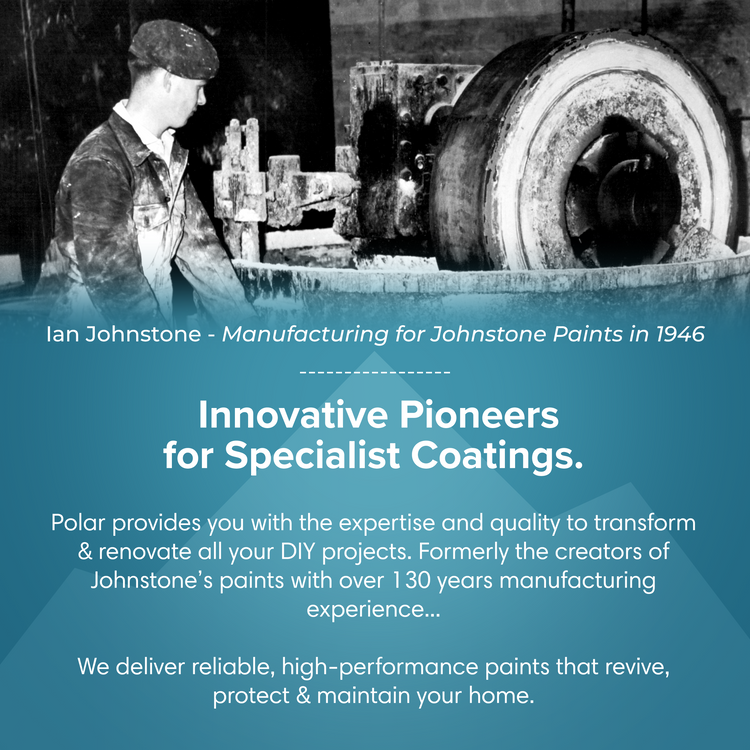 Product Details
RENOVATE & REJUVENATE YOUR FLOOR - Restore and revive interior home floors. Give them a brilliant and intense natural sheen that will rejuvenate indoor rooms. Make them stand out and look as good as new. Polishes and cleans - bringing a glistening twinkle back to your floors.
MULTI-SURFACE USE - The perfect cleaning renovator for any and all interior hard-surface floors. Delivers a polished, varnished shine across; laminate, wood, ceramic, marble, vinyl, fibreglass, slate or cement. 
SEALS & PROTECTS SCRATCHES - Don't just provide your interior floors with a polished, brilliant shine. Deliver a tough, long-lasting protective layer that is also scratch and stain-resistant. Our unique micro-filling formula removes and fills in small scratches on high-traffic floor surfaces. Stop and prevent the formation of further scratches or stains. 
EASY TO APPLY - Our Polar Floor Rejuvenator Spray is simple and easy to apply. For increased coverage and performance, Polar Floor Rejuvenator comes sprayable or in an easy-to-pour liquid form. Ensure the surface is swept, removing dust and debris. For either spray or liquid, it's recommended to use a mop. Spread evenly across your floor with your microfibre mop until full coverage.
LONG-LASTING FINISH - Polar Floor Rejuvenator delivers a long-lasting, protective layer that leaves behind a non-sticky residue finish. Provides your interior floor with a rejuvenated, polished look that is scratch and stain-resistant for up to 3 months. One mop application every 3 months to maintain the longevity and shine of your floors.
Use For The Following Surface Types

Brick

Concrete

Wood
Technical Specifications

| | |
| --- | --- |
| Interior/Exterior | Interior |
| Number of Coats | One |
| Dry Time | 45 minutes |
| Size | 1 Litre |
Application

Preparation

Prior to application, ensure the surface is adequately cleaned and swept of any debris, dust or contaminants.
Use a damp mop to clean the floor surface and allow it to fully dry.
Do not mix with any other product and keep children and pets away during the application.

Application

Floor Rejuvenator is simple and easy to apply.
Use a microfibre mop to evenly spread across the surface area.
Allow 45 minutes to dry and maintain with regular floor washing.
Re-apply every 3 months.
Downloads
Related Videos