Polar Concrete Post Paint
Solvent Free & Eco-Friendly
Jet Washable & Durable
Easy To Apply
Hurry, only 3 items left in stock!
Buy on Amazon
Free next day delivery
on all UK orders.
Learn more
Free Technical Support
Quality Assurance
Made in the UK
30 DAYS FREE RETURNS
You might also need
Accepted Payment Methods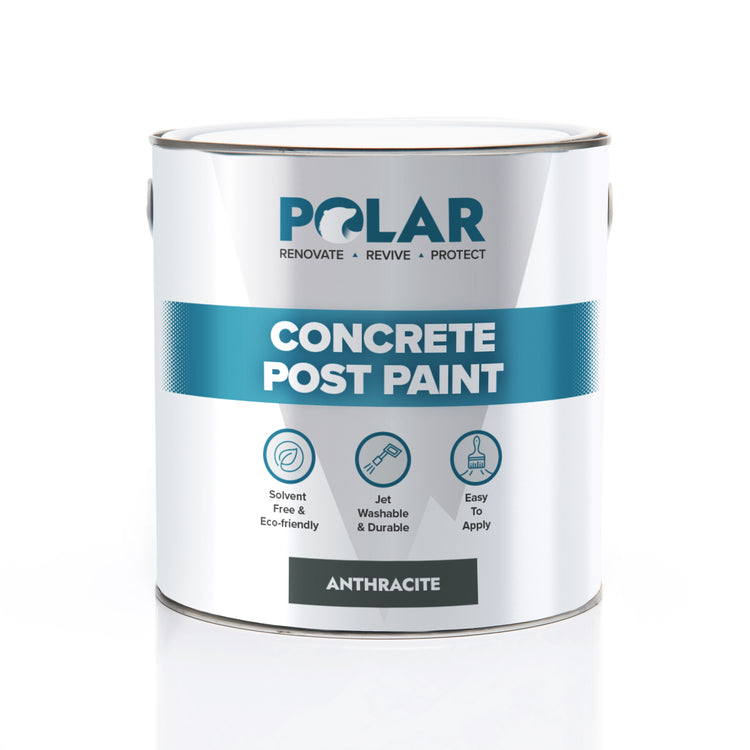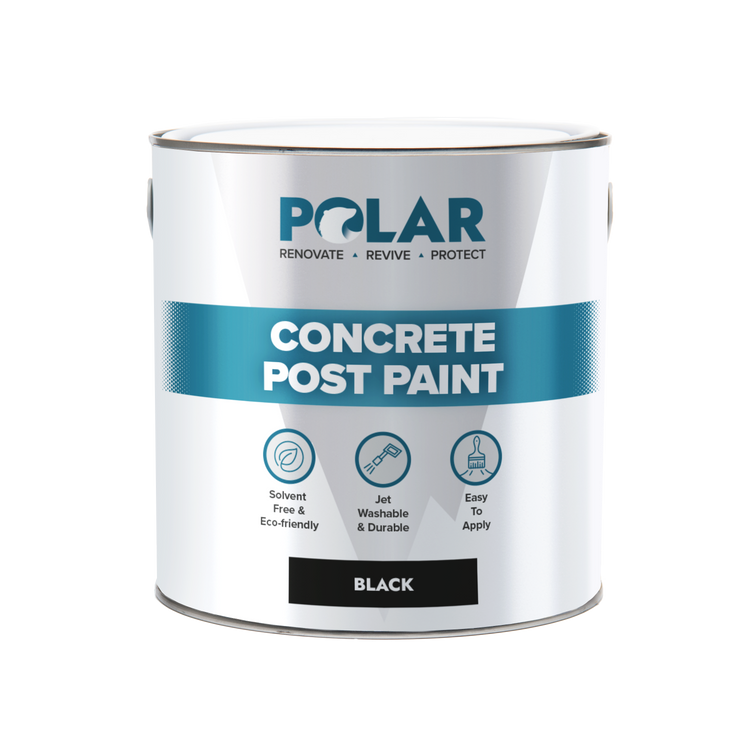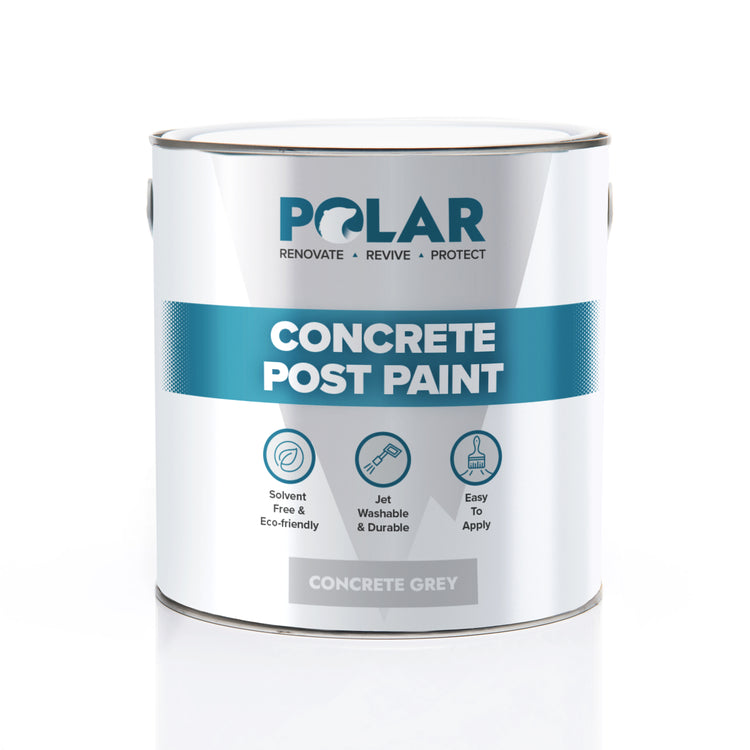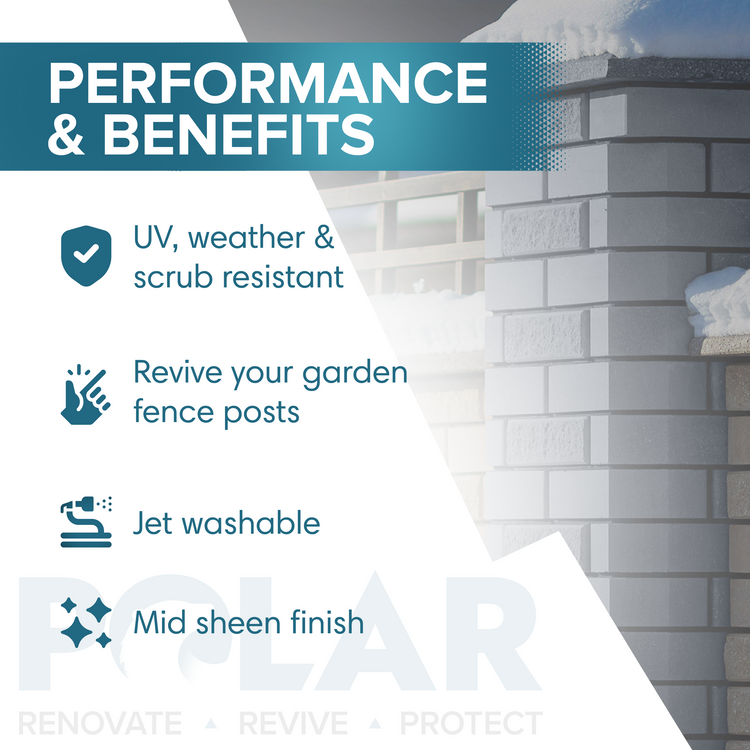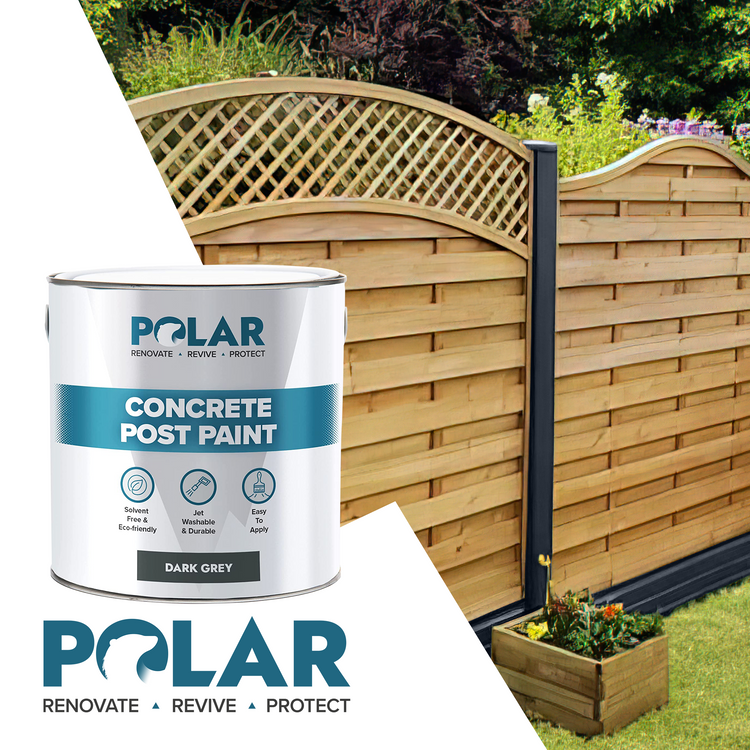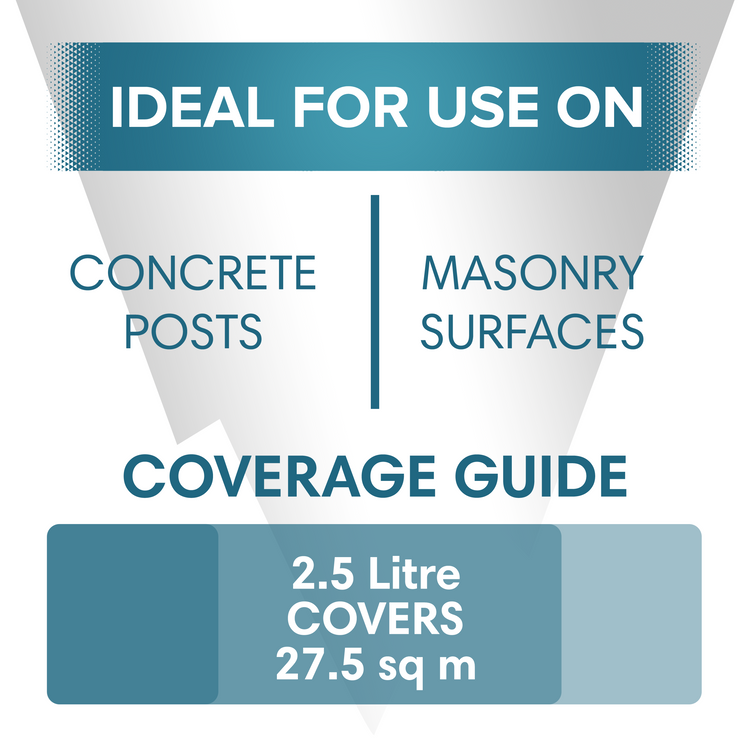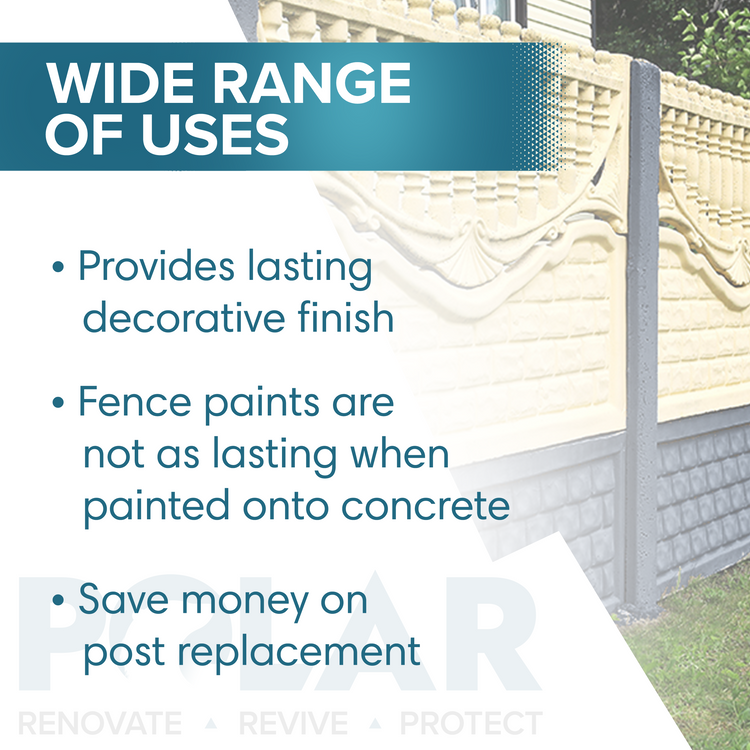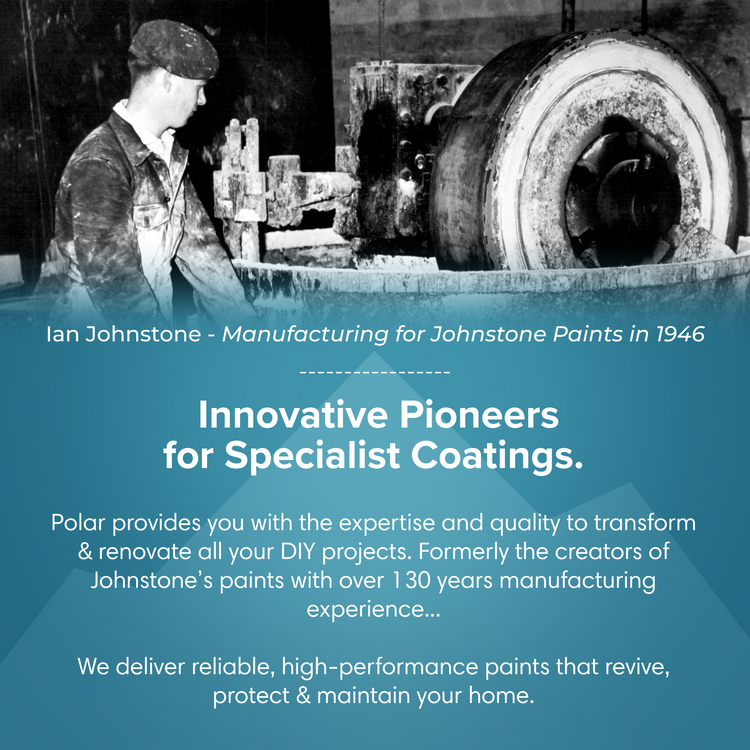 Product Details
EXTERIOR USE - Specially designed for adding a finishing touch to garden fence posts. Works perfectly on concrete or stone paving slabs. The ideal solution for giving an uplifting flourished finish to your garden fence panels. Our 2.5 Litre tin covers 22.5㎡ - We have your garden fence posts covered, no matter the size.
EASY TO APPLY - Ensure the concrete or stone surface is washed, dry, clean and free from any dust, debris or contaminants before applying. Dry and warm conditions are advised. For optimal coverage and performance results, apply using a brush or roller. Apply 2-3 coats, depending on the surface area. Fully dry and weather resistant in 3-4 hours. 
UV / WEATHER RESISTANT - Paint formulated to protect underlying stone and concrete from harmful UV radiation effects and long-term staining. Polar Concrete Post Paint gives durable resistance against harsh weathering from rain, sleet, snow and wind - keeping your garden looking refreshed all year long. 
ENVIRONMENTALLY FRIENDLY - Water-based paint solution that's as friendly to the environment as it is to your pets and children. Formulated with non-toxic chemicals, yet still provides a durable, weather-resistant, smooth finish. 
SMOOTH ATTRACTIVE FINISH - Give your garden fence posts a decorative, uplifting makeover. Polar Concrete Post Paint comes in 3 smooth attractive finishes; Anthracite, Concrete Grey and Black. No matter your garden design, we have the finish to match.
Coverage Calculator

How Much Do I Need?

Measure your area precisely, drop the numbers into this smart calculator and it will tell you straight away how many litres you'll need to complete your project.
Use For The Following Surface Types

Concrete
Technical Specifications

Interior/Exterior
Exterior
Number of Coats
Two
Coverage
2.5 Litres covers up to 27.5m²
Dry Time
Re-coat: 3-4 hours
Dry: 24 hours
Paint Base
Water
Size
2.5 Litres
Application

Preparation

Before application, ensure the stone or concrete surface is suitably washed and clean.
Dry the surface and remove any dust, debris or contaminants.
If required, sand and smooth off any sections with flaking or nails.
It is recommended for application to be during warm and dry conditions, with no rain due after application for up to 24 hours.

Application

For optimal coverage and performance results, apply using a brush or roller.
Stir well before use and pour into a paint tray for ease of use when applying.
Our water-based solution delivers outstanding adhesion results on concrete or stone panel post surfaces.
Coverage will vary depending on temperature, humidity and application method. Generally up to 27.5㎡ per 2.5 Litres.
Apply 2-3 light and even coatings.
Allow 3-4 hours between each coating and a full 24 hours for a completely smooth, dry and weather-resistant finish.
Downloads
Related Videos